The interface of your Windows Phone has just become became more user friendly and a lot more glib with the conception of the Apollo concept phone. The all new Metro UI of the phone neatens up its front side to a great extent. Designer Yanko Andreev, hopes his brainchild to come up with a 5 inch handset that will have a 1280 x 800 resolution screen. The phone will sport a new lockscreen. On this screen, users will be able to select the clock size and positions easily. Also, you will be able to type out weather settings and notifications easily on it.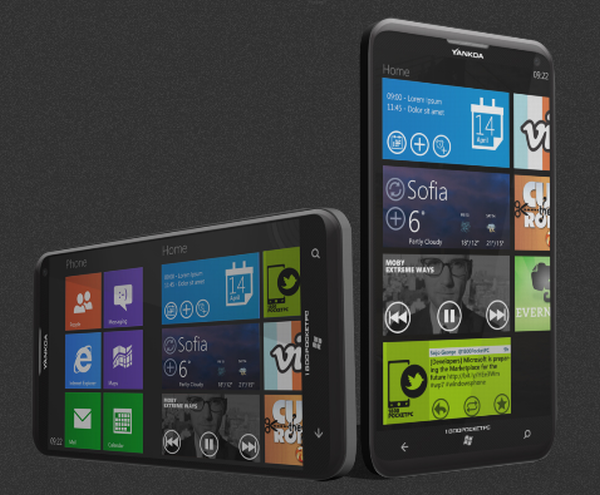 The hallmark feature of the phone are the tiles on its screen. The tiles on the front make the façade look blocked with colors. They are bigger and the font inside is more legible. The tiles are spectacularly live and active. Instead of clicking and selecting options, the tiles have to be scrolled around if you want to manage controls. There is another feature of this user interface that will leave people completely spell bound. The interface has an infinite canvas so you won't feel restricted by limited screen space.
The phone supports landscape mode also as it gels really well with Windows 8. The selections can be made by swiping across the handset. In fact, there are three active and customizable swiping modes for each part of the display depending on whether it is portrait or landscape. The swipe mechanism can be executed from different directions. When users swipe from the right, the last notification can be accessed. To open up applications, one has to swipe from the bottom of the screen.
Via: Concept phones