As the Halloween season comes close to us, it's high time that you start thinking about the spooky costumes, and decorations to add glory to your holiday of fear. Although there is no substitute to the old standbys including cobwebs and jack-o'-lanterns, but with smartphones and these mobile devices becoming part and parcel of our day to day life, we can find creepy mobile accessories that can scare your friends. Let's check some of the Halloween smart phone cases and other accessories:
Zazzle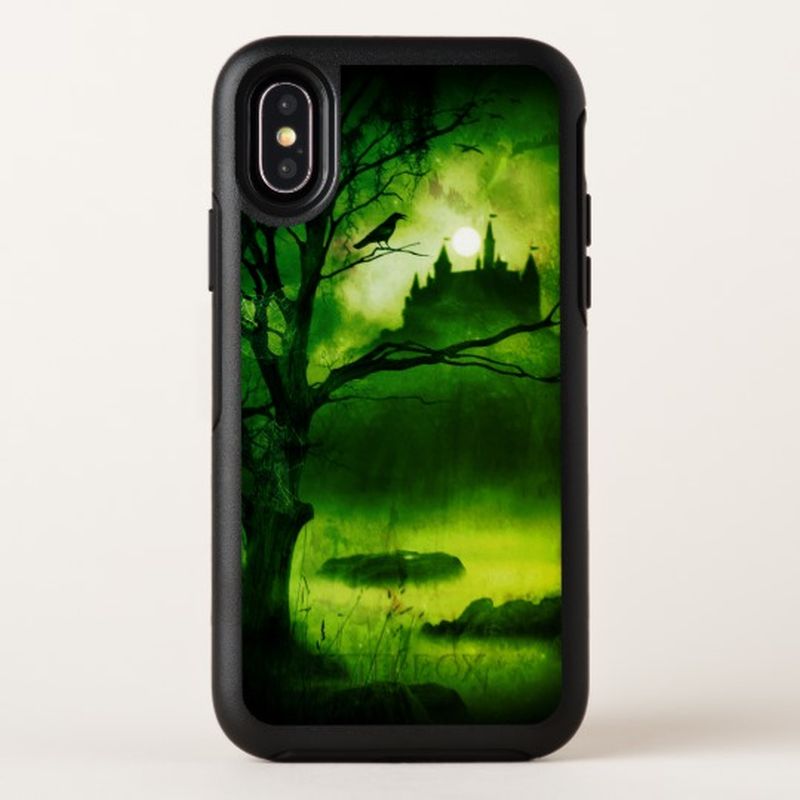 Image Source :  rlv.zcache.com
One can find a wide range of Halloween smart phone cases in the market and Zazzle is one of them.  The best thing about it is that you can find a wide range of protection levels. These include the Barely There, Impact resistant Vibe model, Tough Xtreme, which come along with different protection layers. You can further explore the other options like Sally and Jack by The Nightmare Before Christmas, which shows the holding hands under the bright moon. You can even find cases and creepy mobile accessories for other brands as well apart from Apple based mobile devices. You would certainly like the Zombie designs with this spooky cellphone cover.
Skinit
This company is famous for giving one of the best Halloween smart phone cases and accessories available in decorative and protective designs and themes. The company makes a variety of designs for a number of phone devices that range from Xbox to HTC. Here you can find affordable options for this Halloween season right from simple designs to the scary ones including Goblins and Ghouls. These would help in scaring the people in a big way.  You can easily apply these designs over your iPhone and other devices and allow your friends and others to get scared this Halloween season.
The Cyclops Mask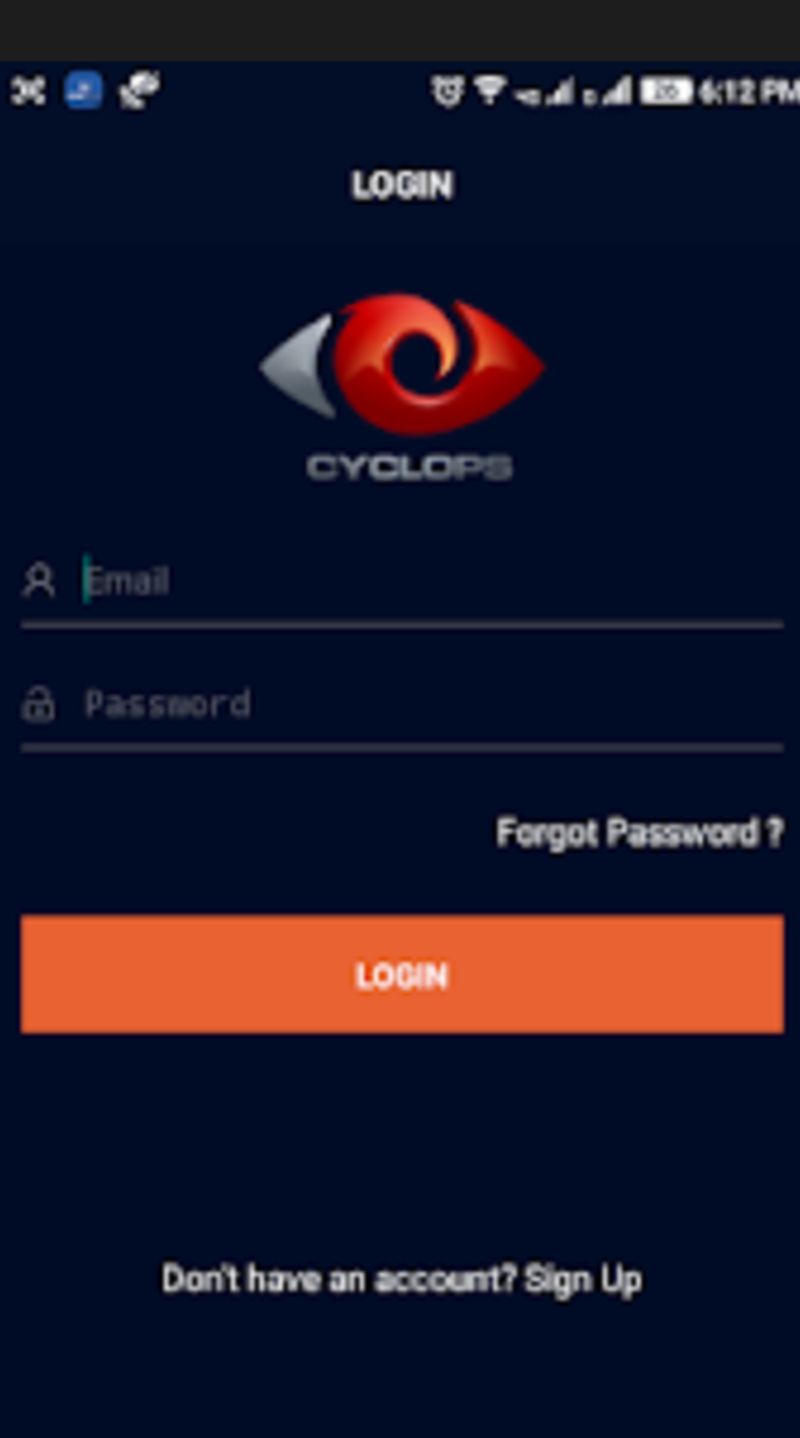 The other spooky accessories to try this app, which can convert your smart phones appear like mighty roaming hole. This cyclops mask comes with incredible amount of details, which is further designed to catch the smartphone inside the eye socket. With the help of this free application, you end up getting a Cyclops marks that are designed to hold the phone in the eye socket. You add a scary look over your face using this application as you use them and see the eyes moving around. This animation application is available in a number of smartphone devices. In fact, with this accessory, you can easily give an edge to your smartphone.
Zelfie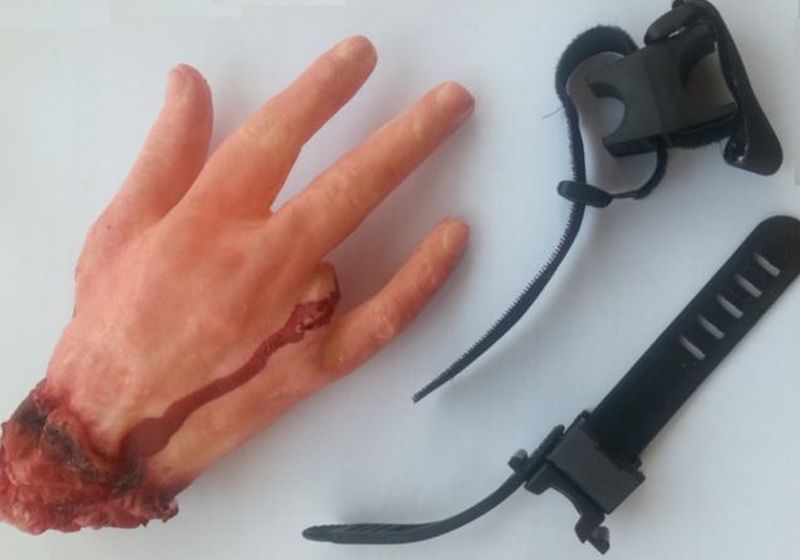 cnet1.cbsistatic.com
Besides trying different Halloween smart phone cases, other spooky accessories are worth trying this season and Zelfie provides you the best. It is one of the top companies to offer you the best Zombie Selfie Stick accessories, which can be used to add the scare effects this season. It can add a creepy look to your iPhone or other mobile devices giving a realistic feel. The stick is made up of a high quality of latex while these are linked to any usual size stick. You can add the Zombie hand with the accessory on your stick. Take your time to browse the number of accessories on this site and enjoy a good time playing with them to scare your friends.
Try the Skull Charger for your iPhone with this Charging Cable
Though one may not find any reasonable time having a smart mobile device losing its life on you and run the same with the juice that comes along with a Halloween can giving a scary time. However, to enjoy the best effects, keep in mind that your iPhone device is put on the All Hallows' Eve using the Skull Charger – iPhone Charging Cable right here, which ends up featuring the eight light up red skulls. Several online stores are selling off this charging cable.
Etsy – one of the best Halloween smart phone cases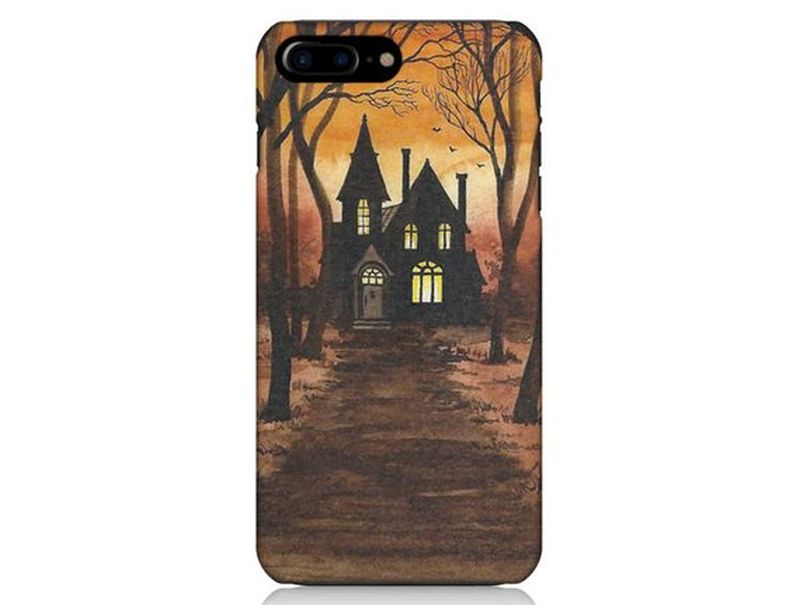 Image Source : i.etsystatic.com
Talk of spooky cellphone cover and Etsy comes into the picture. These remain the most reliable and interesting accessories for Halloween season. As you start exploring for this cover, you can find a number of options in terms of interesting designs at an affordable cost. Right from getting cool covers for your iPhone, at Etsy, you can find some of the adoring and scary phone cases. For instance, check the Victorian Bat Girl case available for iPhone that can be seen with a woman having Victorian attires having sepia-tone at the backdrop. This may not be a typical Halloween choice but certainly, come along with Goth. You can get the designs with big size googly eyes along with white and green mouth dripping blood and so on to add the scary effects.
Skeleton Touch Screen Smart Gloves
During the Halloween we know it becomes too cold for us to sustain the temperature outside, but it becomes easy if you are planning to check the touchpanel on your iPhone device or any other smartphone. Fortunately, you can find other simple ways as well including keeping both your hands a bit warm as you send out some scary messages to your family and friends. Try the Skeleton Touch Screen Smart Gloves is known to have specially designed material interlinked over the different fingers which further help in controlling the touch screen of your device and make your fingers freeze.
3-D Skull Dust Plug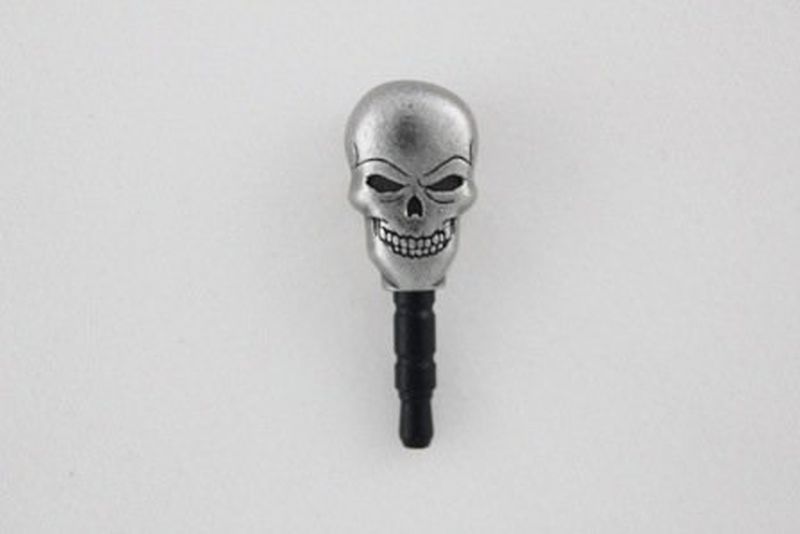 The next accessory that would remain attractive this season would be to try the 3-D Skull Dust Plug, which is a 3-D Skull headphone jack plug. It has both the scary and functional elements in it. The plug will stop the debris to enter in your phone, and body skull adds the scare effects.
Final words
As the Halloween season joins, you have all the reasons to enjoy the good time together. However, you need to start preparing for the same from today. The time you have is now, begin the preparations. The above list will help you in making this Halloween season scary and dreaded one.