We live in a world so dominated by smart phones that almost everyone has got one and is glued to it. However buying a smart phone is not the easiest of choices to make. There are too many alternatives in the market and as a buyer it is easy to be confused with the range choices on offer. In this article we will talk about one such dilemma for the people who are confused about the debate of iPhone XS vs. Android. We hope to make enough inroads in this discussion so that you have enough clarity on which phone to buy.
Some things to note in iPhone XS vs. Android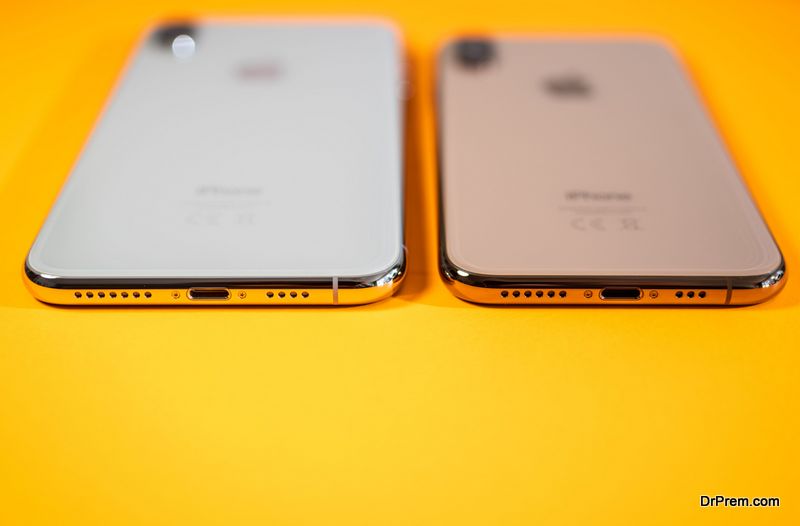 Cheaper alternatives: As an user you always have some cheaper alternatives than the iPhone XS which could perform just as well if not better. The Samsung Galaxy Note 9 or the Huawei P20 Pro for instances are great alternatives in case you are wondering which phone to buy.
Small display: The iPhone XS has a smaller 5.8inch display as compared to the Samsung Galaxy Note 9 which has a 6.4 inch large screen. Even other models such as the Sony Xperia and LG V35 ThinQ have bigger displays with 6inch screens.
Weaker battery: The iPhone XS may boast of a large price tag but it surely does not come with a better battery than its counterparts. While it has only a 2800mAh battery, the Samsung Galaxy note 9 has a 4000mAh battery that is much more powerful.
No micro SD slot: Your phone may be expensive but all the space that you have is all you got as you cannot boost the memory with an external memory card in iPhones. The Samsung Galaxy Note 9 however can support a 512GB data which can store huge quantities of data.
Not the best camera: This is a feature that iPhone users take pride in. But although it is very good indeed, the Huawei P20 Pro has taken its position as the best with its unique triple lens setup. 
Things latest iPhone can't do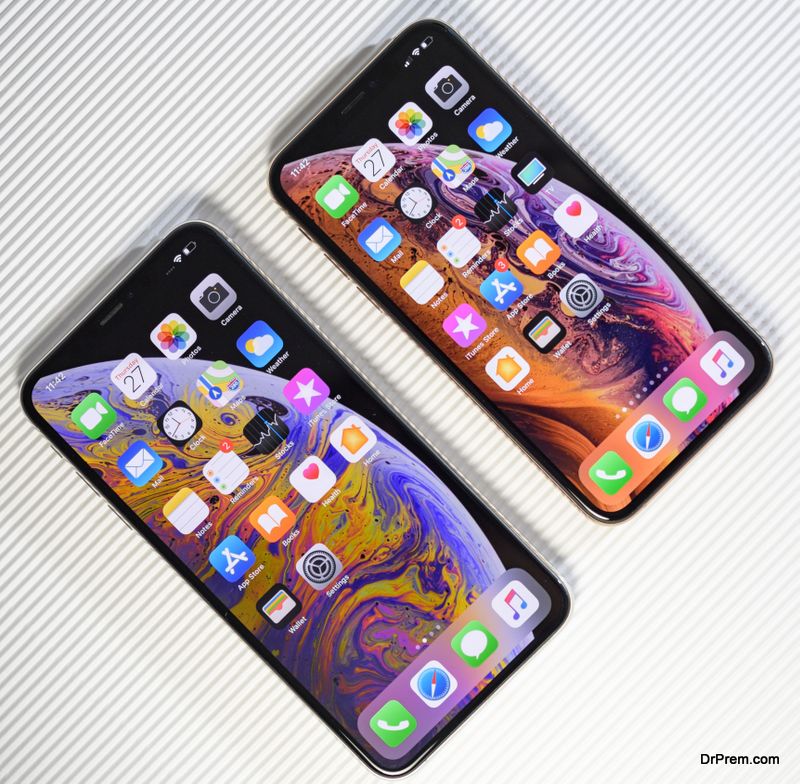 There is a great deal of glory surrounding the iPhone and its heroics. However all that you hear may not be true and this supposed God of the smartphone world too has certain flaws and shortcomings that we would like to point out. So if you are wondering which phone to buy read on.
File transfer: This is a simple and yet very important task that has to be performed from time to time. Most of the world uses windows and a file transfer from an iPhone to windows device takes way too much time and even fails on many occasions. In the debate of iPhone XS vs. Android this definitely is a weakling in the iPhone armor.
Split screen multitasking: You might keep looking for the best android alternative after we tell you of this flaw in iPhone. While Android easily provides you with multitasking options, the iPhone is simply incapable of doing so. So if you are an iPhone user and want to leave a message while watching a video, you simply can't.
No choice in operating system: If you are an iPhone user and want to have a app launcher you are in for bad luck. While the android allows you the option of changing of the launchers and the themes, Apple users must be content with what they have from the beginning.
The download curfew: You may like some web content and choose to download it in your phones. While android users will have that option, iPhone users have to simply forget about the download because citing security reason Apple allows no such download to take place. While even the simplest of phones will provide you with this basic feature, your expensive iPhone will not.
No guest accounts: If someone borrows your android phone you have the alternative of creating parallel accounts and handing it over to them without divulging your password. Apple iPhone however would not allow the user to do so citing privacy and security reasons. Although justified on their part, they are depriving the user of a very basic feature.
No data limits: While an user can easily set an upper data limit to get warning notifications in an android phone, there is no such scope in case of iPhone users. It is probably considered that those who can shell out the price for the phone would not care about some extra data charges. This is however an inconvenience for many users.
Final words
If you plan on buying an iPhone it is important that you know the things latest iPhone can't do. We tried to provide with the best of technological knowhow in this regard and we hope you know now if you need an android or the best android alternative. Bask in the wisdom and thank us later!