Small business startups along with established companies are run by entrepreneurs who may have limited time to attend to their business needs in their office as they may be running endless errands ranging from attending business meeting to meeting prospective clients. Balancing between attending such meetings and dedicating a substantial amount of time to core business tasks can be taxing to most entrepreneurs. But with technological innovations which have seen the development of business apps that make the office virtually portable, entrepreneurs can now attend to their business needs irrespective of their locations as long they have access to a stable internet connection.
Today, apps aren't there just for social media and gaming as they were before. There are millions of business apps plus lots of software that can enable entrepreneurs to adequately attend to their business needs in addition to staying organized and planning. Here are some of the best business apps, each of which is a must-have for business people.
1.    QuickBooks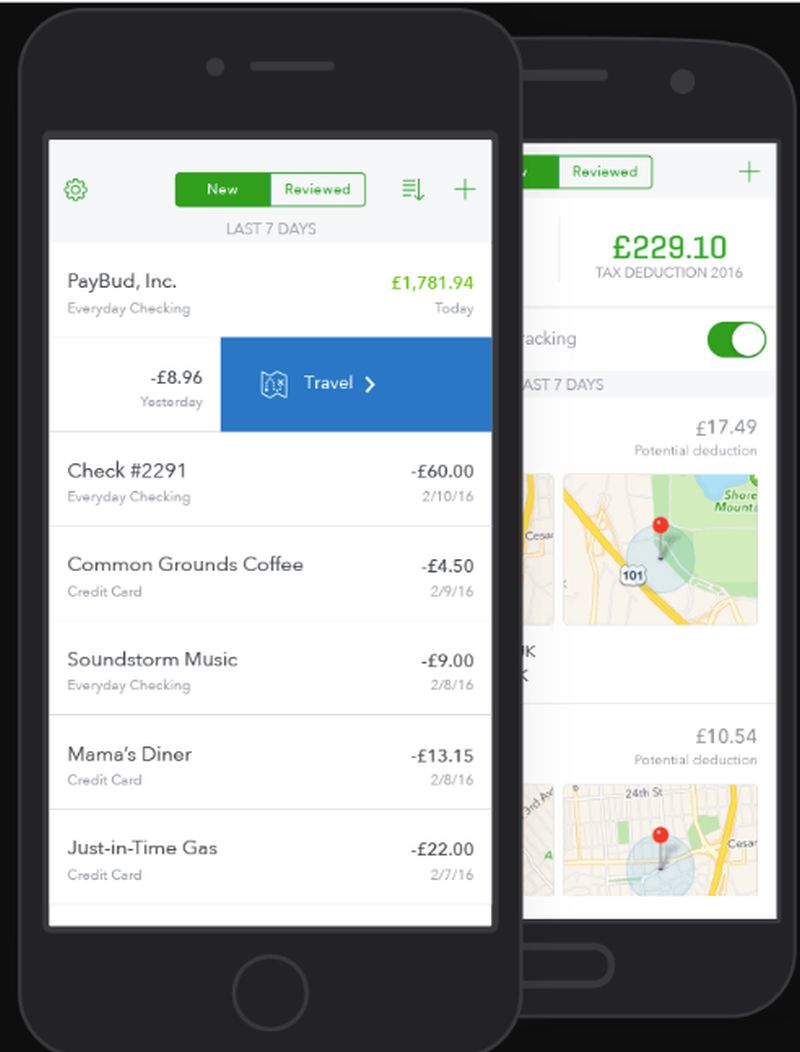 Platforms: Android, iOS, Windows
QuickBooks is an accounting software that enables you to monitor your business financial status by keeping track of your business revenues and expenditure. Small businesses and self-employed persons can use QuickBooks to manage their financial accounts, automatically pay invoices within the stipulated time and accept payments. The app can also be used to file tax returns to avoid harsh penalties that are usually associated with defaulting tax payments. While the app may not be free, it comes with a 30-day free trial and later a reasonable monthly fee which surely worth its features. The software can be accessed online through its website or by downloading the app from Google PlayStore or Apple's store.
2.    Square POS
Platforms: Android, iOS, Windows
Point of sale devices can be expensive for small business startups however these businesses should consider using the Square App. Square is a user-friendly mobile App that enables business startups to cater for their needs such as accepting and processing credit cards payments, monitoring inventory and managing employee payment at a much cheaper cost. Square comes with a free swipe reader that enables credit card processing thereby allowing small business to accept 'swipe and pay' payment method which may be convenient to customers who prefers swiping instead of carrying hard cash which may be insecure.
In addition to diversifying payment methods, Square can be integrated with other business apps such as QuickBooks to enable enhanced financial management. Square is free, but traders can pay a small amount of fee per swipe. The app can be downloaded from Google PlayStore or App Store
3.    FaxBurner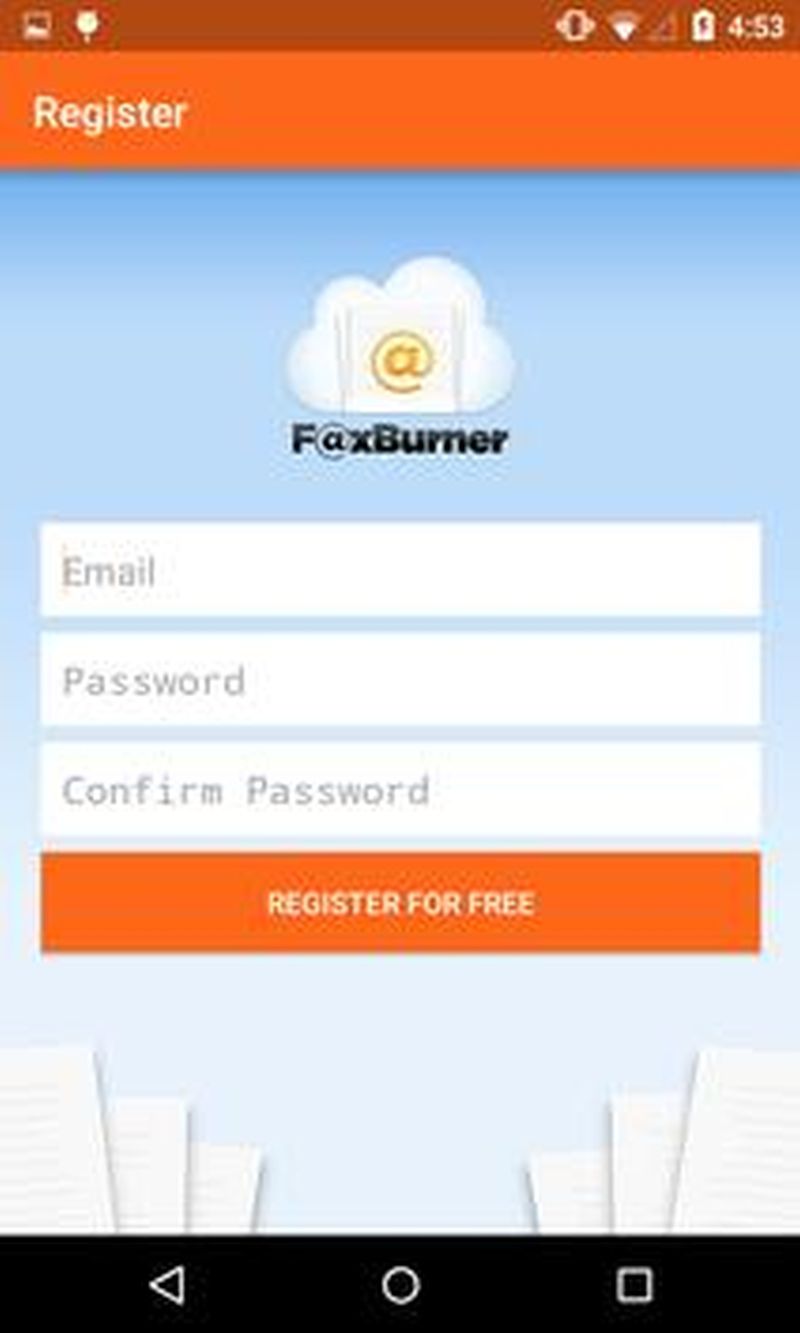 Platforms: Android, iOS
With most businesses going paperless with the aim of minimizing their environmental footprints along with cutting down on paper and related expenditure, FaxBurner is just the perfect solution to enable small business setups to go paperless and significantly cut down on cost. FaxBurner allows businesses which are still reliant on the facsimile technology. The app employs the use of fax to email technology which enables incoming and outgoing faxes to be automatically be converted into emails as PDFs which can be downloaded into the mobile storage.
Faxes are still relevant in today's technological world as it's still an important business communication and has been integrated into many business processes such as Electronic Medical Records (EMRs) and Customer Relationship Management (CRM) therefore, FaxBurner can be employed to send faxes via a customized number with ease and at a remarkably cheaper cost.  The app comes in three main packages: The Free package which is free, the Professional package costing $9.97 per month and the Premier package which costs $19.97 per month.
Download the app from App Store or Google play and start sending a fax at a very cheap cost along with saving on paper usage.
4.    Asana
Platform: Android, iOS, Windows
Asana is a perfect app when it comes to project management involving a large team of employees. The app enables a business to organise and plan workflows along with managing their tasks efficiently. For instance, entrepreneurs in a meeting or a cafeteria for a cup of coffee can still be able to be updated by their employees on projects progress, organise tasks and projects for the team, upload to do jobs along with getting real-time reminders. Asana was initially used by Facebook employees to manage projects by tracking task progress along with facilitating efficient team collaboration among employees without the need to send thousands of emails back and forth.
Stay on top of your business from anywhere by employing Asana to be your project manager. The app also reduces the need for employees to send dozens of emails related to the project; thus, enabling them to focus on the task in hand.
Asana is free for up to fifteen users with a premium version charging a small monthly fee. Can be downloaded from App Store or Google Play.
5.    Slack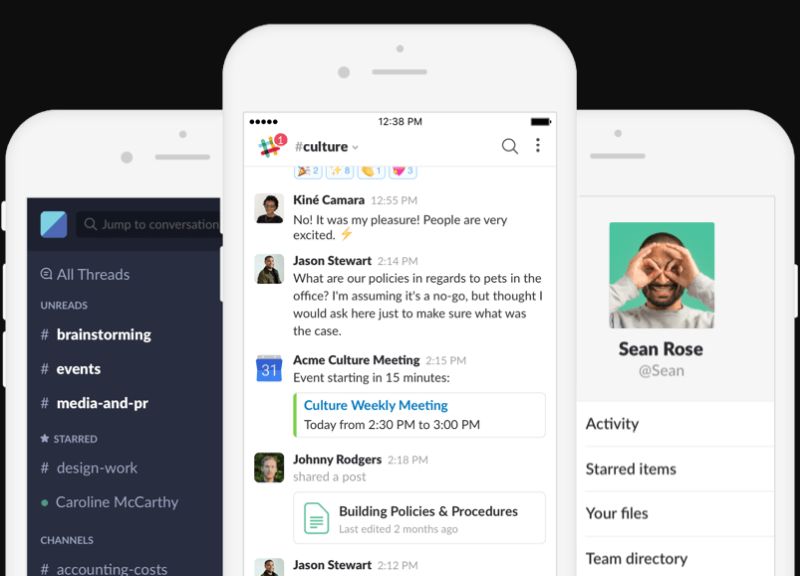 For small business start-ups or large enterprise, Slack is the best app for enhancing employee's communication and collaboration irrespective of their physical location. This instant messaging app can empower you to track work progress by communicating with your team and organizing the conversation with projects, topics or anything necessary for your work. File sharing among the group is also enhanced as members can drag and drop files into the app's window or private window while eliminating the need for sending an email to many employees which sometimes could be tiresome.
The app can be integrated into other business apps such as Google Drive, Salesforce, Dropbox, Asana, Twitter, Zendesk and more for different functionality. Slack also automatically archives the team's conversation along with files to ensure that you do not miss a critical update along with enabling easier reference without the need of backup. A version of the app with a maximum of ten thousand team members is available for free with a premium version with more enhanced features such as unlimited archiving is available at a monthly cost.
6.    Time Doctor
Establishing the amount of time employees work to pay them based on their working hours is usually merged with fraud or dishonesty from the side of the employees despite the various systems that are available today such as clocking in and clocking out. However, with Time Doctor, you can effectively monitor your employees and contractors' billable hours right on your smartphone thereby enabling you to pay employees based on their productivity.
Time Doctor works by recording the time employees spend on a particular task by automatically taking screenshots whenever they log in on their smartphones. The app can also measure the productivity level of the employees thereby enabling you to make staffing adjustment based on the skill or a work an individual is well suited in. The app also comes with additional functionalities on top of time tracking such as computer work session monitoring, reminders, invoicing, screenshot recording, invoicing, reporting tools and so much more. Time Doctor can also be integrated into other essential business apps such as QuickBooks, Asana, FreshBooks, Slack among others.
The app comes with a 30-day free trial and later on a small monthly fee based on the package.
Conclusion
Small business owners, as well as established ventures, can employ the use of these and other apps to manage their business from anywhere at any time. Business applications on smartphone range from finance, communication, time management, marketing and freelance hiring mobile applications all of which when brought together can enable you to automate tasks along with increasing efficiency in your business-related activities. Business enterprises should indeed give these and other apps a try to see their businesses grow step by step.
Article Submitted By Community Writer