Although there are many learning and free reading apps for elementary students, there aren't a lot of kindergarten apps. Kindergarten phase is that important time in a child's life where they are now being exposed to the learning process. However, it isn't ideal to pressurize children into learning since their minds aren't yet fully developed to withstand that kind of urgency. Which is why we have compiled a list of 6 best apps for kindergarten for children ranging from 2-5 years of age to aid in their learning process.
These free children's apps on iPad and phones will help them out in learning the alphabet, numbers, colours, pictures, and names of animals and birds. Not only that, these apps are specially designed for having fun along with studying so that the latter doesn't come off as boring.
For children aged 3 or less:
Monkey Preschool Lunchbox: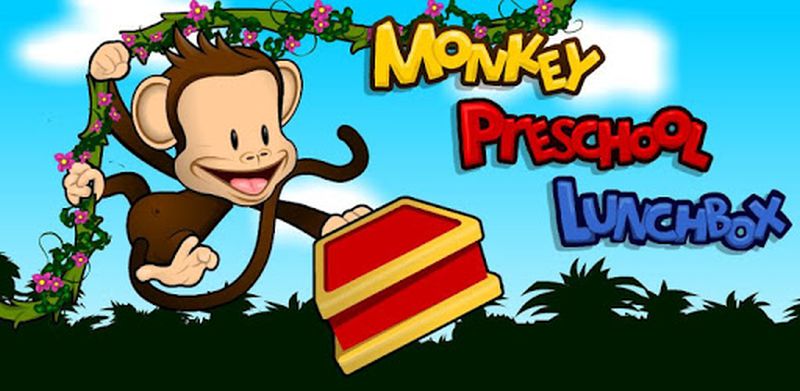 This is one of the best apps for kindergarten since it is more about having fun than it is about learning. It involves a series of games that include colouring, matching, counting, and differences. The main character of the game is the monkey, which the player must help in winning by overcoming these hurdles.
Monkey Preschool Lunchbox is one of the best apps to help your little kid understand the basics of learning before the alphabets and numbers come into play. This app is only available for iOS devices on the Appstore.
Endless Alphabet: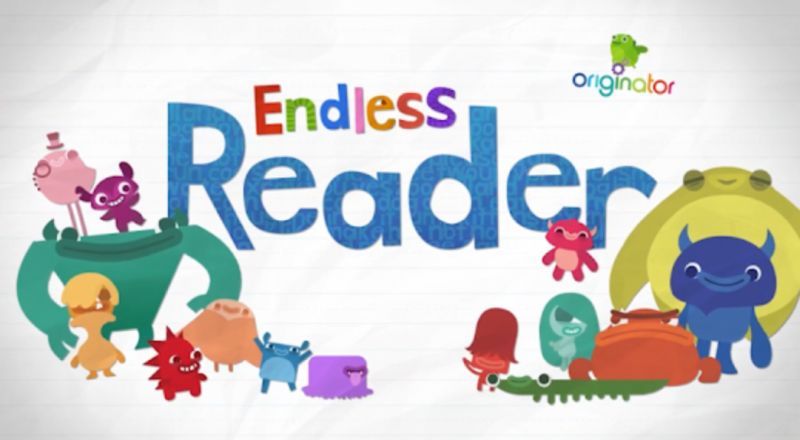 This is one of those learn to read free apps android and iOS have which is more of a beginner app that only introduces the alphabet to the reader. Every alphabet is introduced in a dramatic way with animated monsters and videos. This is so that your kid is better able to understand the sound of each alphabet and retain this information for long. This app is made available on all Android and iOS devices.
Busy Shapes and Colors: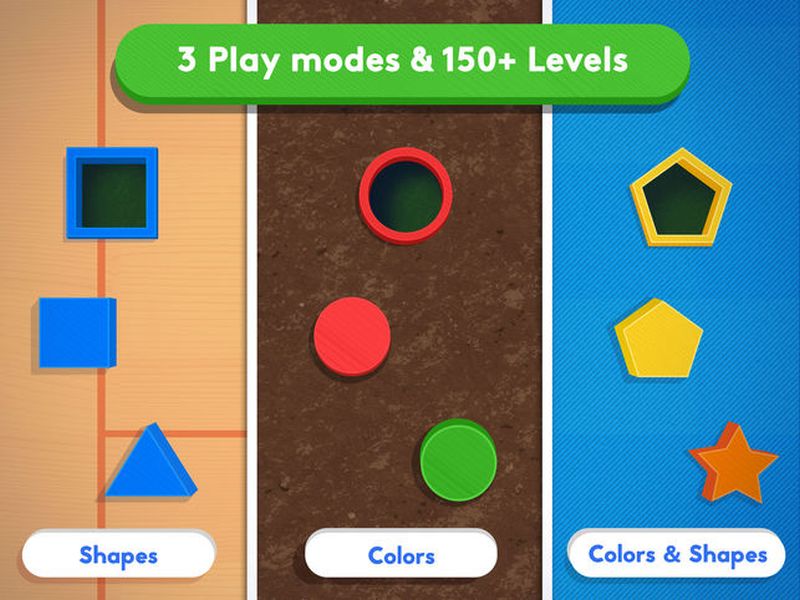 With the help of this app, one of the most practical learning and best apps for kindergarten, your kid will now be able to recognize different shapes and colours. When you kid is below 3 years of age, don't introduce them to learning alphabets and numbers just yet. Instead, apps like these will go a long way in shaping your kids' way of thought and understanding, thereby aiding them in their education when they finally start school.
For children aged 3 or more:
Endless reader: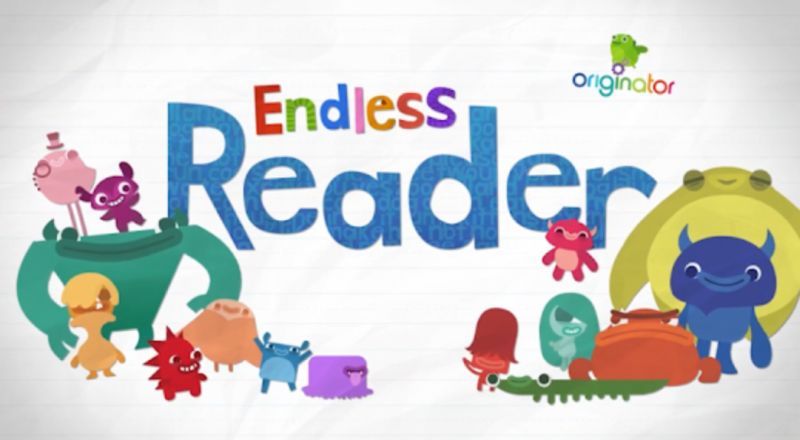 This app is one of the few learn to read free apps android has that will expose your kid to 'sight' words. Meaning those words which occur rather frequently in children's books. This will help your kid recognize those words better when they finally start school, enabling them to read stories and lessons faster and better. Available on iPad, iPhone, and Android, this app has no levels or scores since it is only meant to aid in reading.
Drive About – Number neighbourhood: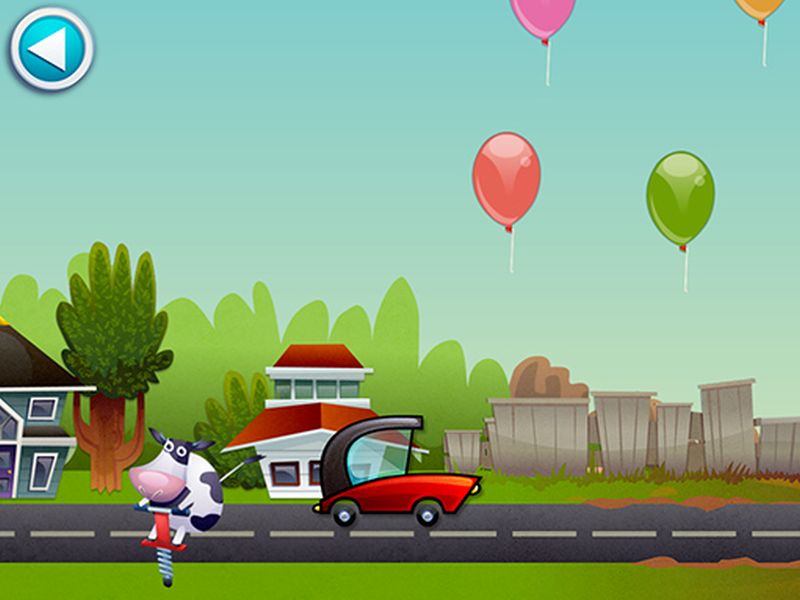 The storyline in this app is what sets it apart from other number apps. While playing in it, children need to work their way around a given location and work around it using the numbers given. For example, feed a certain number of cabbages to the whales, or balance animals on the see-saw in a garden by keeping the same number on either side.  What makes this app one of the best apps for kindergarten is that it is available for both iOS and Android.
Reading Raven: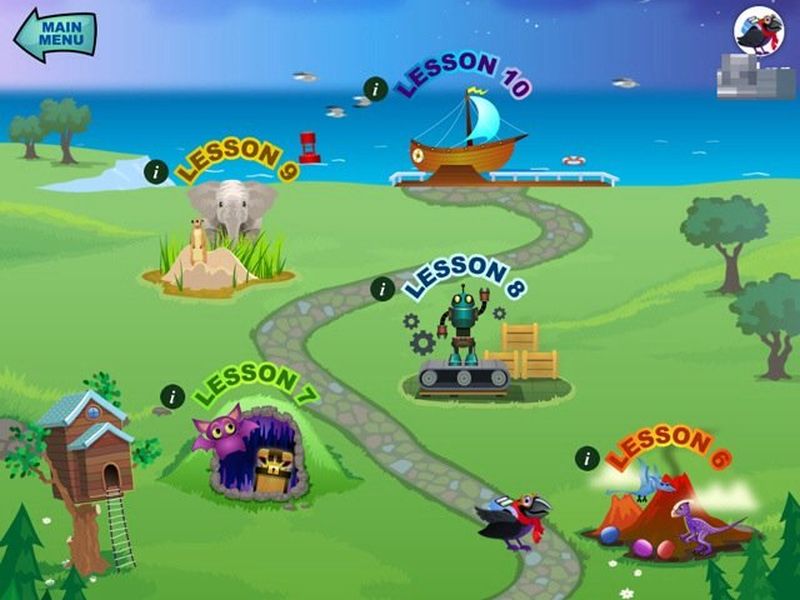 This is one of those free children's apps on iPad and iPhone which takes learning to the next level.  Instead of asking your kid acquainted with common words, it exposes your kid to phrases and sentences to increase their reading speeds. The fancy and attractive graphics and images in this app will keep your child hooked onto it, thereby making their learning process easier and faster. Reading Raven is only available for iOS and not Android.
Summing it up:
It is true that kindergarten learning mustn't completely rely on apps, even if they are the best apps for kindergarten. However, children these days are quite habitual to using electronic gadgets practically all the time. It is best if they do so in exchange for some knowledge and amusement that will only help them in remembering stuff better in the long run.
Make sure you get the some of the above-mentioned apps downloaded on your smartphone or your kids' tablets so that they have fun while learning. Yes, there are many free reading apps for elementary students, but download some for your little kids too. Making this a habit will ensure that remain ahead of their time, in terms of smartness, intellect, and awareness. If nothing else, it will definitely keep them ahead of the rest of their classmates too!