If you are looking to run a short or long marathon, it is important that you invest into some sort of running gear. And one of the most crucial types of running gear is a tool to track your progress. You need to set your goals, plan a strategy to achieve those goals, and get better each day until it's the big day! Running apps are designed to set your daily goals and help you fulfil this purpose precisely.
With the right running app to help you guide through this process, you can train yourself for any kind of marathon without having a fitness trainer to guide you personally. You may not even need a smartwatch or an exclusive fitness tracker if you land the correct app that is in line with your needs. Some of the best apps to prepare for a marathon are mentioned below. These apps are specially designed to aid people through their training period for a marathon although they can even be used by beginners.
Strava: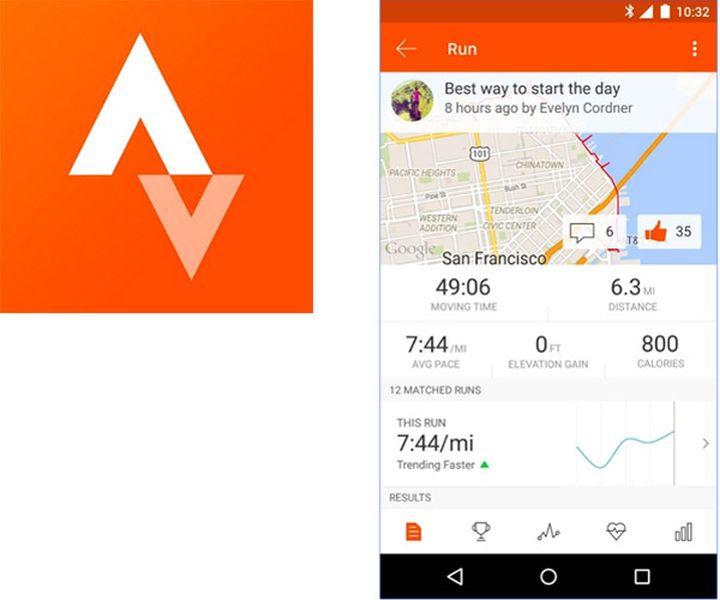 Image Source : ellis-brigham.com
This is, by far, the most popular and the best apps to prepare for a marathon. This is also one of the most sought-after one when it comes to running. It tracks your route and also the time take to cover that distance. Moreover, it has options to switch between running, jogging, cycling, and walking, and it tracks your performance accordingly. You can eve compete with the people in your vicinity with your running progress, thereby levelling up with each run.
RunKeeper: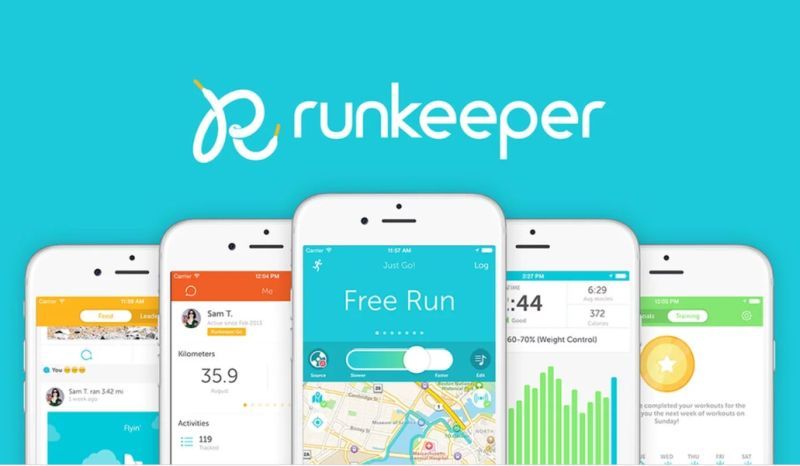 Image Source : siri-cdn.appadvice.com
RunKeeper is one of those few apps that lest you socialise while you run. What makes this app stand out in the list of best apps to prepare for a marathon is that this app records your progress and allows you to compare it with other runners in your neighbourhood by keeping you updated with their progress as well.
You can set your own time for running and can beat your goals according to your set schedule. It tracks your distance and the rate covered so that you are looking forward to running with this app more often. It is available for free on both iOS and Android.
Map My Run: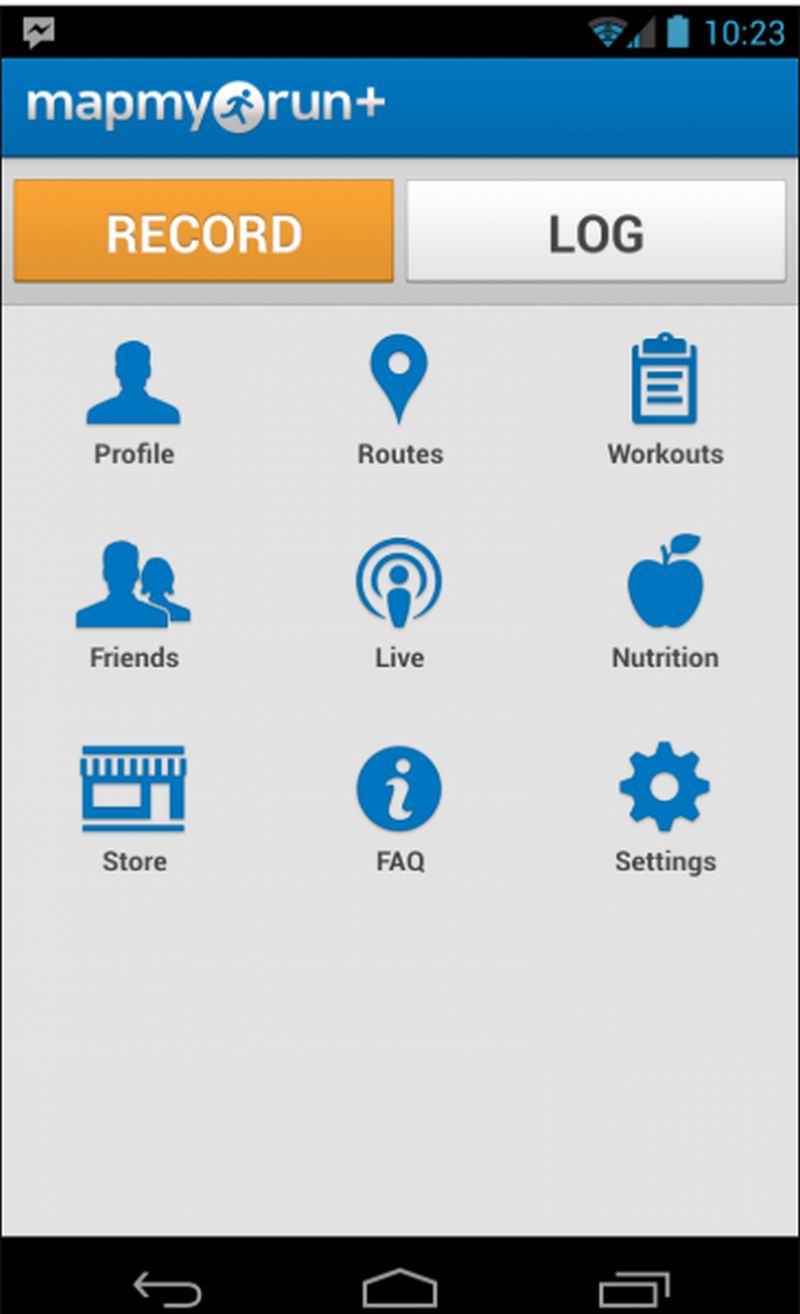 Image Source : androidcentral.com
Like most other running apps, Map My Run also some of the common features to track your daily improvements like route tracking, calories burned, and distance covered along with heat rates. But what's different is that is that it has different settings for different types of runs. You may want to sprint, or race, treadmill running, power walking, and races, this app has it all. Consider using this app if you have just started out as a beginner in running.
Nike + Run Club: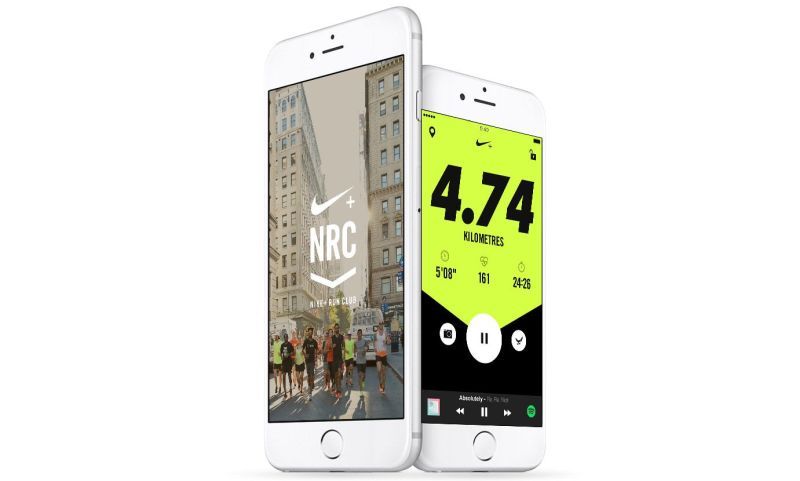 Image Source : nike.com
This app is exclusively designed by Nike among all best apps to prepare for a marathon to aid all sorts of runners. Especially for intermediate runners, this app works like magic in pushing you forward to becoming an expert and advanced level runner. It records all your stats as distance covered, the route taken, calories burned, and heart rate.
And you can even avail personalised coaching and track your daily improvements through one of its fitness programs. It is currently available for free on both iOS and Android and is one of the best apps to have on your phone even if you are just beginning with your running sprees.
Couch to 5K: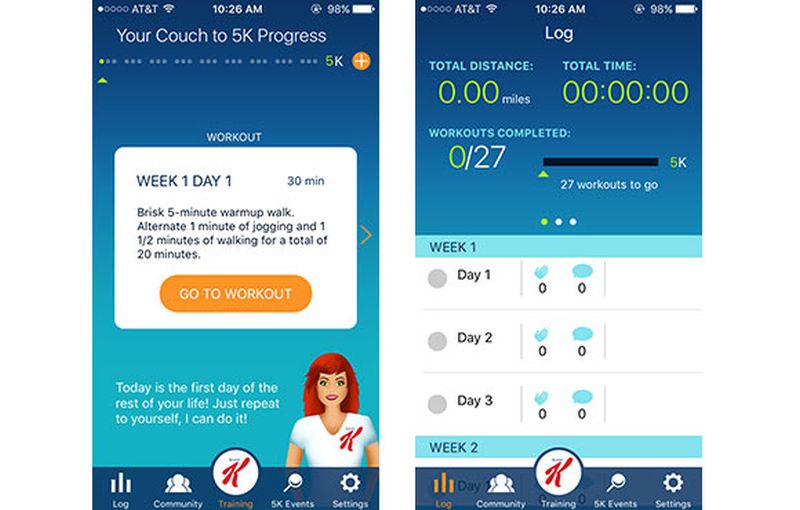 Image Source : content.active.com
Couch to 5K is basically meant to train beginners for their fits 5K run. It has a number of versions of apps to monitor everyday progress and suit your needs accordingly. This app starts off with mild exercises and small sprints of running going on to bigger goals in the coming weeks.
Although Couch to 5K prepares you for a 5K run, it can also be used to train oneself for a 10K marathon. With this app, you can set your daily goals and track your progress closely, in terms of distance and time taken to complete it, with each run.
Summing it up:
If you are specifically looking to for best apps to prepare for a marathon to train yourself during a stipulated time, then the above-mentioned apps work for you. If you are only looking to get running to get in shape, then there are other apps to help you start running. Zombies, Run! Is an interesting app that creates a game out of this workout.
It puts you into the illusion that there are zombies following you and you need to run to save yourself. WalkJogRun, PaceDJ, iSmoothRun, and Endomondo are apps that all can be used for running occasionally. Among all apps to monitor everyday progress, make sure you choose the right app that sits well with your needs, and it will aid you much better in your running sprees than you'd contemplate!