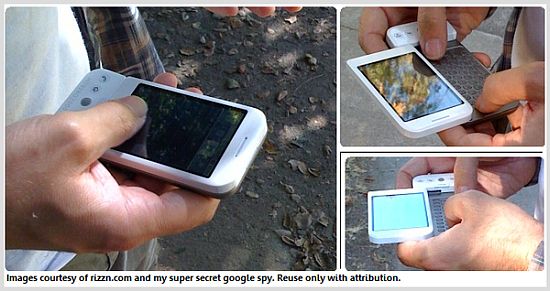 23 September is not far off when you could get to see the first Android-powered HTC Dream G1 via official channels but here is Utterli bringing leaked images of the HTC Dream G1 captured by one of their "super secret spies at Google". While the blogosphere is full of details of the android-handset with the Google apps, full HTML browser, what we see here is a real G1 white handset, revealing the full QWERTY keyboard.
What others are saying? Unwired view writes
The source of the photo says it was taken by one of his "super secret spies at Google," so we guess we're taking that as to the photo's legitimacy.
Narayanan Hariharan of Tech Spikes writes
It appears that quite a few HTC Dream phones are out in the wild with quite a lot of people using it as their primary phones already!
via:unwired view
Image