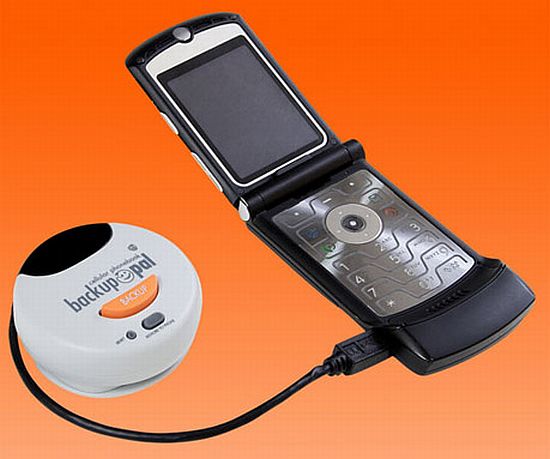 Target Consumers: All cell phone users, especially those with the bad habit of losing their phones.
Should they buy it? Yes.
Why? The process of manually re-entering contacts from your old phone to your new phone is undoubtedly a cumbersome process. Backup Pal enables users to plug and transfer phonebook from the old to the new phone by the simple push of a button. What makes it more attractive is that besides making PC and data cable redundant for back up process, this back-up device does not require any software installation and monthly fees. However, if you had not backed-up your data before you lose you phone, then you have only your laziness to blame for the debacle.
Technical Specifications: Permanent data backup, multiple detachable tips, one touch backup or restore
Pricing and Availability: Backup Pal is available from its own store for $49.99.
What others are saying?
Gearfuse's Vince Veneziani has given a humorous reason for possessing the Backup Pal. he cites:
It is much easier to use the Backup Pal than 'starting a Facebook group called 'LOST MY PHONE! NEED UR NUMBERZ!!!'
However, Everything USB seems a bit disappointed with 'a paltry 128 KB of nonvolatile flash memory'. They say:
This amount of storage can still store thousands of contacts if the data is text only.
And nothing can be better if the world's leading cell phone maker endorses your product. According to Nokia, beauty of Backup Pal is that it is truly the simplest way to transfer your contacts and personal information from one device to another as you upgrade to another device.
Via: Gearfuse