When was the last time, you thought you had a great idea for a smartphone app? Well, now people who can't write programming code can also write their own apps. Apple brings a program which would help you create apps in an interactive way. You can create iOS apps without even writing any code with this authoring tool.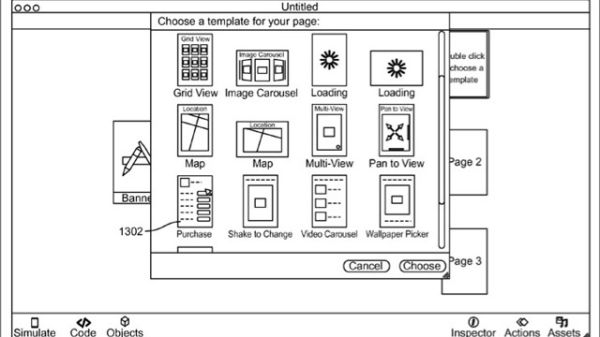 Everyone knows how hard and tedious it is to learn any programming language. It requires a lot of time along with regular practice. Learning a programming language is just like learning any other human language, but tougher. Apple's tool would aid people who don't know anything about coding.
You can use the same tool for different screen sizes and hence enables you to code for iPhone and iPad at the same time. You can write codes for even bigger screens, like a TV. Those who have some knowledge of programming can edit the code too. Those who don't know can work on preset templates. Later you can add further details to your app and work on its design and layout.
Similar tool for Android, "App inventor" was made by Google back in July, 2010. We have known Apple for patenting things they never even want to use. Let's see what it's up to this time.
Via: Gizmodo