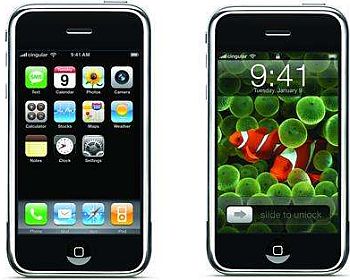 The news of Apple iPhone has crowded the web and all the gadget blogs are busy covering everything related to the iPhone. Well, an US-based technology business research firm named Technology Business Research has anticipated that Apple will exceed its expected '10 million iPhones to be sold' for the year 2008.
TBR says in its fourth quarter report on Apple that Apple has openly said to achieve the goal of selling 10 million iPhones by 2008 and that seems within reach. TBR further expects the sale of 12 million iPhone sin 2008 considering the fact that MOTO RAZR has done wonders in the last three years. So, it implies that a fampus cellphone model has the potential to make a wide impact.
TBR says that the iPod market is shrinking at a good pace and the iPhone seems to be a just right thing now. The deceleration in iPod revenues and shipment growth signals a maturing market. Moreover, there are good chances of a slash down in pricing of the handset that is yet to come into the market.
Via: itWire