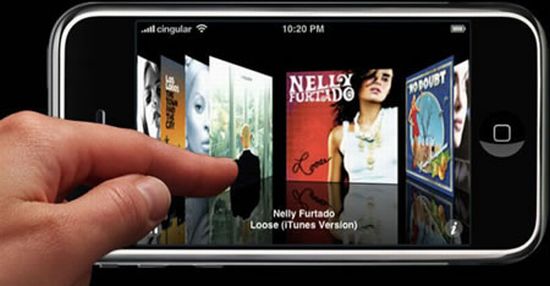 Rumors are abuzz that there's an advanced version of iPhone somewhere in the pipeline. Newswire agency reports – as per confirmed reports by Taiwan's Commercial Times newspaper – that Appple has chosen Foxconn (aka Hon Hai Precision Industry) as its partner for the long-term production of iPhone's new version. The AAPL (advanced iteration of Apple iPhone) will be exclusively manufactured by Foxconn, industry sources confirmed for Newswire. Both the companies involved have declined to comment so far.
There are also no revelations about what this supposedly advanced avatar of iPhone would include, but chances are that the improved product would include 3G capabilities compatible with American and international networks. Also, a switch from the LCD to an OLED screen seems to be on the cards.

Apple, like several of the tech-giants, doesn't manufacture its products but instead hires manufacturing firms from the Asian nations, where advantages of cheap labor are available. Foxconn is already the existing manufacturer for iPhone and it is but natural if such a contract has indeed been signed. And to add to the speculations a tad bit more, the superior avatar of iPhone could hit shelves as early as May 2008.