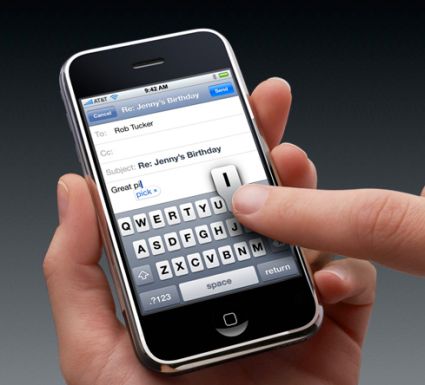 The hottest news around the corner reveals that Apple's iPhone is again encircled in a tight spot and this time the company is prosecuted by a Florida-based company over patent used in its touchscreen display.
The complaint was filed in a federal court of Tyler, Texas which claims that Apple was informed earlier that the iPhone violate on a patent issued in 2004 by SP technologies LLC.
The patent defines a 'method and medium for computer readable keyboard display incapable of user termination' and as Apple didn't gave any heed to the earlier warning, it now has to pay the 'reasonable royalties' for each iPhone sold. Moreover, Apple also has to stop using this intellectual patent in their mobile devices.
Now, if Apple is found culpable of "willful and deliberate" patent breach, he has to pay disciplinary damages equal to three times the monetary loss that the petitioner suffered. It is worth mentioning that since years, Apple has filed dozens of patents related to its iPhone embedded touch-screen and gesture technology.
Via: Engadget