Apple is all set to ditch Google Maps on iOS 6. The iPhone maker is planning to release its much-hyped proprietary Maps service for iOS devices. As per reports, we will have Apple's Maps app as the headline feature of the next-gen iOS 6, possibly to come out of cover at the WWDC 2012 in June. Apple's Maps app may resemble Google Maps in design aspects, but it will be featured for its flagship 3D mode. Anyway, we can soon start enjoying a new Map experience on our iPhones if Apple launches the service with iOS 6.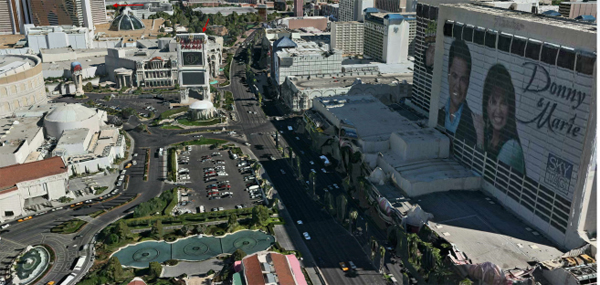 Apple has been working on Map programs for a while. The company might no longer wish to continue to use Map service from its archrival Google. Indeed, since Apple's takeover of various Maps-related services like C3 Technologies, Poly9 and Placebase, the rumor got strength that Apple would soon come with a dedicated Maps service. Most likely, we will be lucky to see Apple's Map app making its way to iOS 6, the next major upgrade for the company's mobile OS.
Apple just extended its deal with Google for the latter's famous Maps service just ahead of the launch of iOS 5 last year. However, the company is now looking to develop its own Map service so as to defy Google. Anyway, we have no official information about the new Map project from Apple. The application now seems to be only an in-house project, just called "Maps." Due to Apple's tough privacy policy, there is no way to know about the project officially. We can only verify the rumor only when Apple CEO Tim Cook counts the headline features of iOS at the WWDC next month in California.
Whatever it may be, the landmark feature of Apple Maps will be its 3D compatibility, analysts think. The app will come with an optional 3D mode; you can convert any part of the map to 3D on a simple tap. Needles to say, C3 Technologies, a provider of 3D mapping, might be helping Apple bring 3D capability to its upcoming Maps application. C3 Technologies, a key provider of 3D mapping solutions, offers photo-realistic models of the world that users can search, navigate and view as 3D maps. This is why Apple has taken over the firm.
The new version of iOS is largely expected to find light at the Worldwide Developers Conference 2012. Apple used to update its mobile OS at this June developer event. Last year we got iOS 5 with iCloud as the most distinguished feature of the firmware. Well, Apple used to release every new product and service with a flagship feature. Indeed, the new iOS 6 may be coming up with the proprietary Map service, which has been in rumors for a while.
Via: 9to5Mac