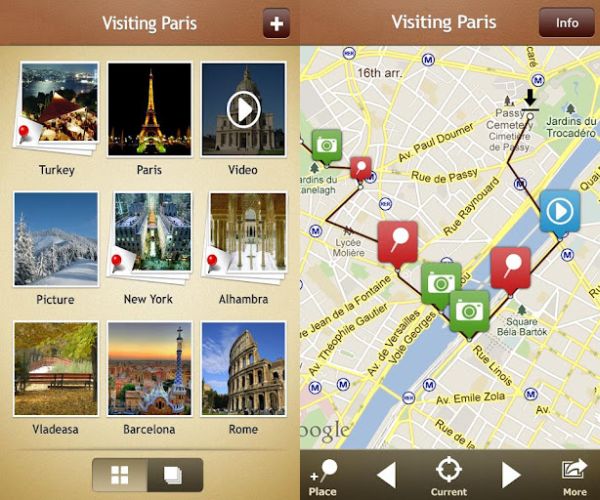 Traveling is an activity which everyone wants to enjoy without trouble. Nothing could be worse than having no one around to ask for help and directions. There are thousands of apps in the Android market to make travel fun. Be it an official trip, a weekend getaway or a family trip, there are apps to add to your comfort.
Where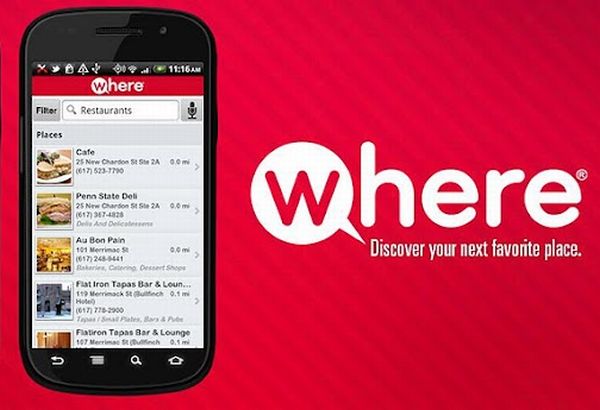 If you are passing through an unknown city or town, you would definitely want to find out about nearby places and things to do. With a few taps on the screen, you can find out good places to eat, drink and shop provided your smartphone has the right app installed. There are so many things this single app could do for you. Find out gas prices, access local news, check out the movie shows timings are few of the features. Where is very easy to use and information can be retrieved by tapping on items from the menu.
Trip Journal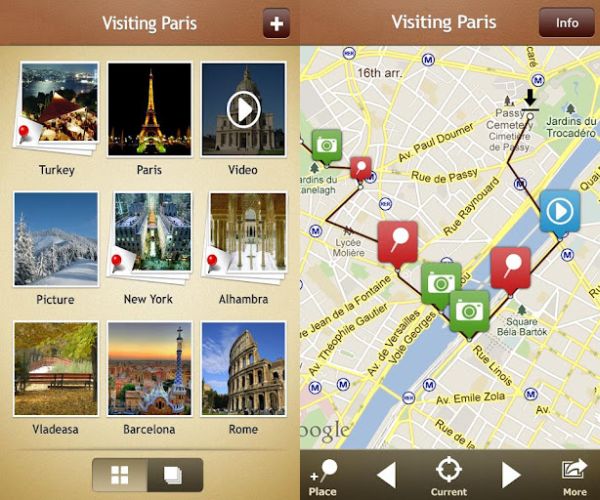 Trip Journal is a great app to keep a record of your trips. It is a great tool to document, record and share it with your friends on Facebook. When you come back from a trip, you usually dump hundreds of photos in your computer. This app would help you document the experiences in a more meaningful and manageable manner.
WeatherBug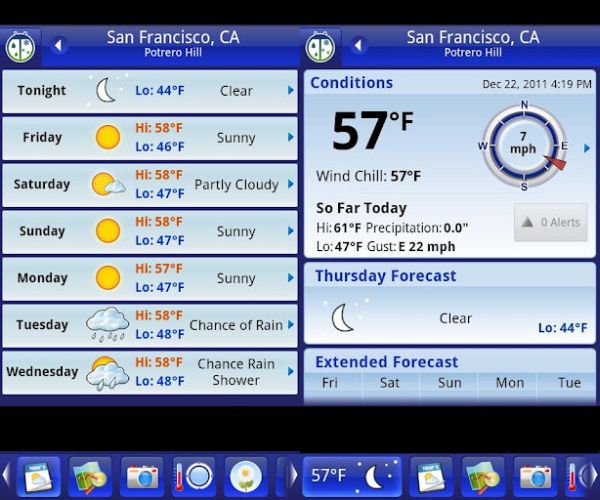 Suppose you are going out on a holiday and you are confused about woolens you would require. WeatherBug is a remedy for such situations. You can find out other weather related parameters like temperature, wind and humidity. Apart from this basic information, you can also read the weather forecast, weather maps and news too. Unfortunately, the app works only in US which is a major disadvantage.
Waze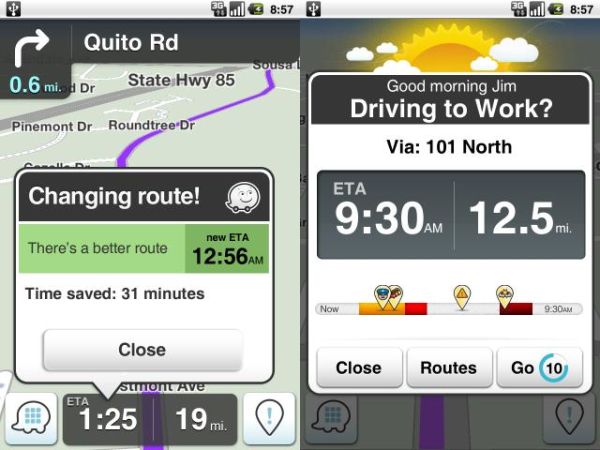 No one likes to be stuck in a traffic jam while going to work. Waze is a navigation app which is traffic conscious. It lets you know about traffic jams ahead and guides you with an alternative way. It senses with what speed users phone is moving, based on that it updates the user. It saves multiple paths for your everyday destination and provides the information when needed.
Wikitude World Browser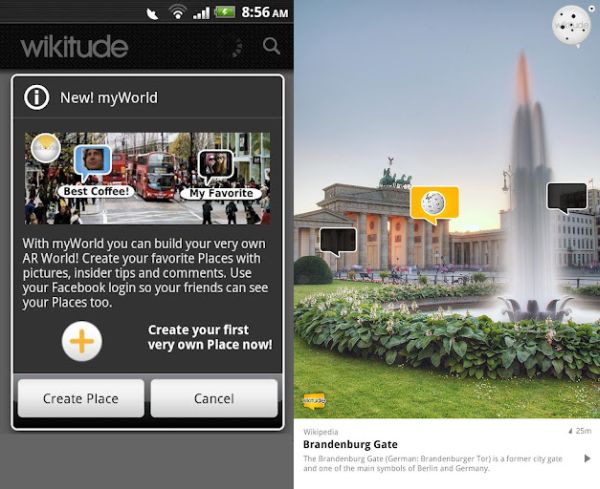 Wikitude has been voted for being the best augmented reality browser for three consecutive years. This provides you a new way to look at things around you. Just open your camera and look around to find places of your choice and other content. This is a very addictive app to use. The app is a collaborative project and, hence, sometimes, the information or visuals might be incorrect or irrelevant.
MyCar Locator

Ever been through times when you forgot where you parked your car? If yes this app would be a cure for your problem. MyCar locator saves the exact location where you parked. With just a push of button, the app could guide you back to your car. This app can also be used to save other locations like your favorite restaurant, a jungle camp or treks.
StarTranslate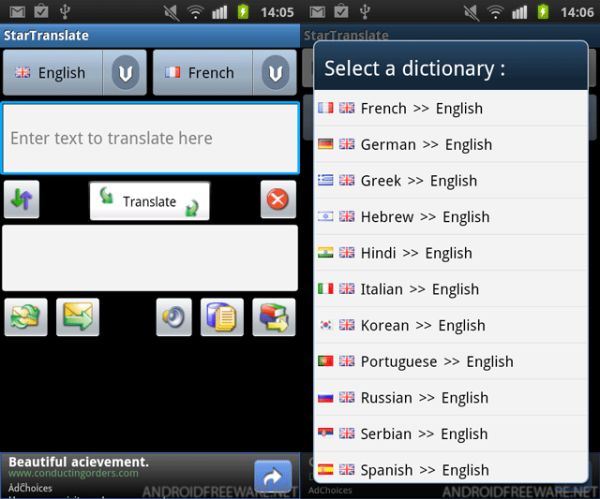 Communication problem due to language barrier could be quite frustrating while visiting foreign countries. Startranslate is a free android app which works for translations in more than 50 languages. The app uses Google translate for the purpose and hence is accurate (well mostly). The speaker icon on the app enables you to read out the text. Further the app can translate your text and emails; also you can translate the text and send it across.