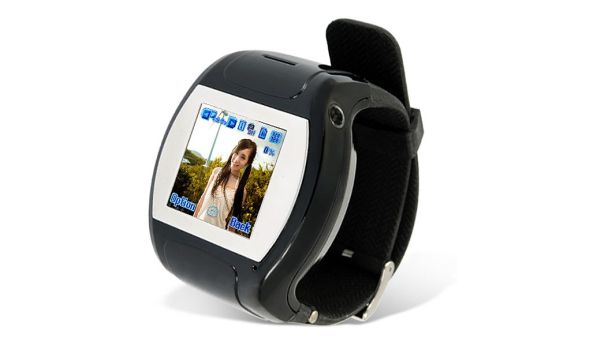 Cell phones have evolved in a lot of ways, from varying functionality, designs and concepts. So, what about phones in your watch? Yes, there are many such phones and most of you must have seen some too. So, here are the top ten from the lot.
Samsung S9110 wristwatch phone

Samsung S9110 is a fully touch operated wristwatch phone. It has one of the slimmest designs amongst all wristwatch cell phones. It has a 1.76 inch touchscreen and speech recognition, but no 3G support.
LG GD910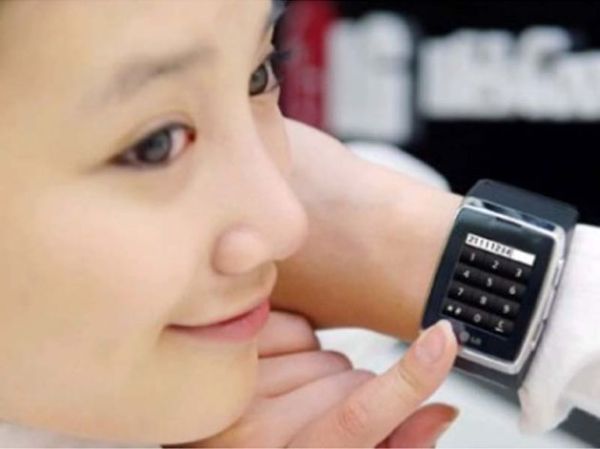 LG GD910 phone looks exactly like a wristwatch and works like a phone. The touchscreen is 1.4 inches diagonally. It also has an mp3 player and internet capabilities.
Thrifty Watch Phone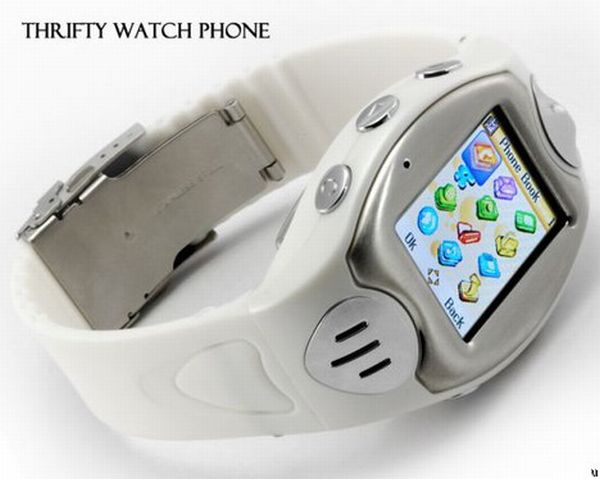 This phone has elegant looks along with some cool features too. It has a small 1.3 inch touchscreen, media player and video recording features.
Sunvalleytek OLED watch phone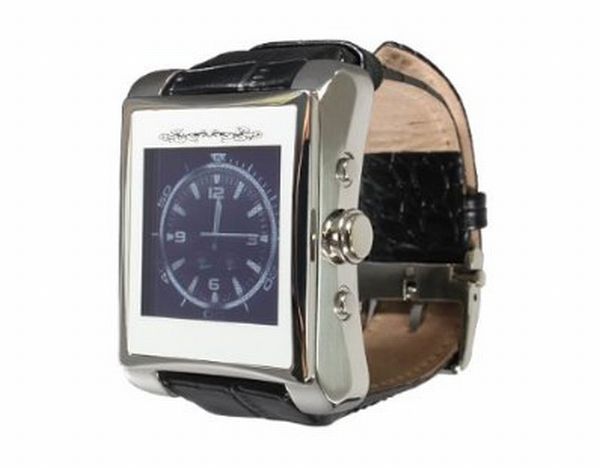 This phone has a 1.3 inch OLED screen along with a media player. 2 GB of storage is available in the phone itself. It also has a Bluetooth and good 96 hours of standby.
Stylish Wrist mobile phone Phenom Watch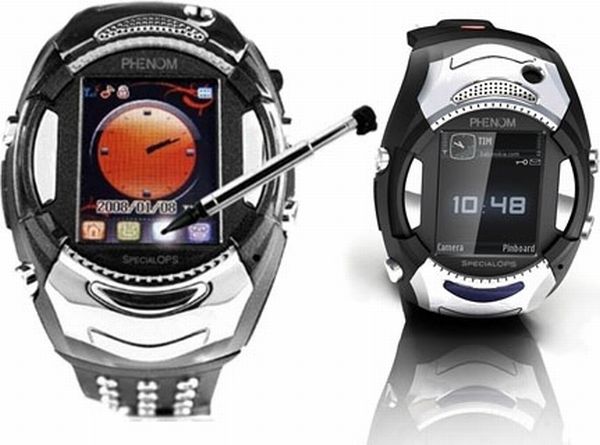 This unique phone has a Dual SIM feature too. It works on a Quad band like Blackberry devices. It also has a 1.3 megapixel camera, Bluetooth, FM radio and media player.
Excalibur – Quad Band Touch Screen Watch Cell Phone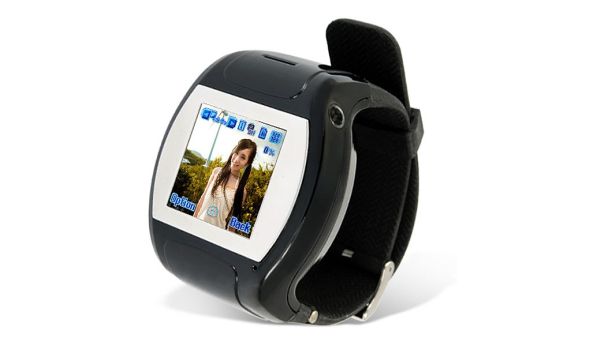 The 1.5 inch screen lets you watch videos in outstanding quality. Apart for stylish looks, this phone allows texting, MMS and video.
G108 Watch Phone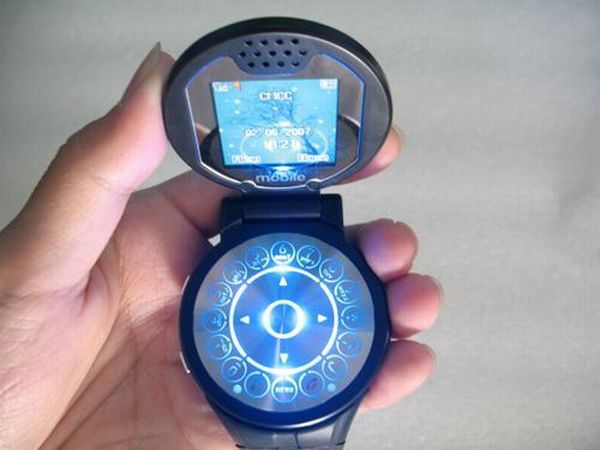 This phone is suitable for younger generation. A great design at an affordable price makes it a strong deal here.
Nexgen W08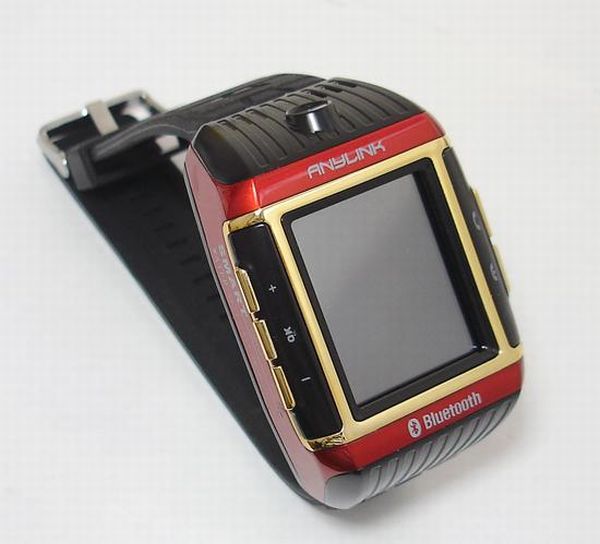 Next Gen phone has luxurious looks. It has a colored touchscreen with 1 GB internal storage capacity. It offers 2 hours of music playback too.
SWAP Watch Active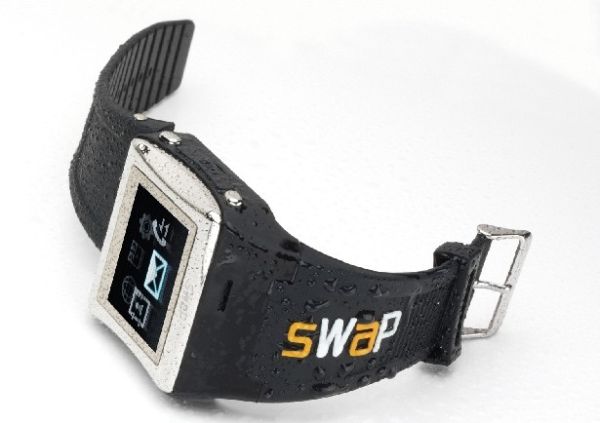 It has all the basic features of a phone including texting, audio video, e reader etc. The sporty phone has video recording too, with an easy to understand UI.
Royal Watch Phone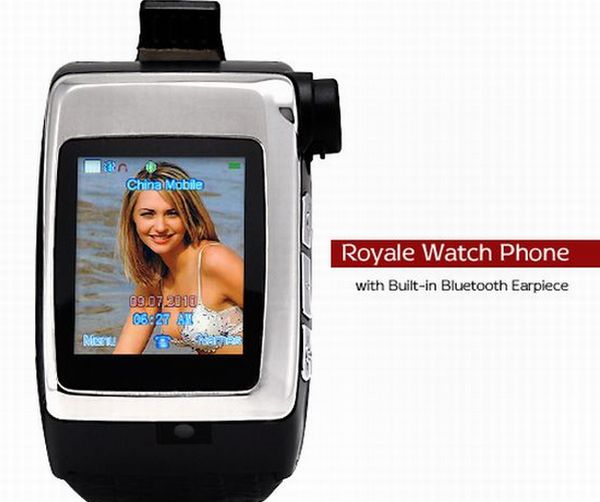 Royal watch phone keeps your hands free all the time. It has a 1.5 inch screen and multimedia capabilities. It has internal storage of 2 GB. It also has an camera.