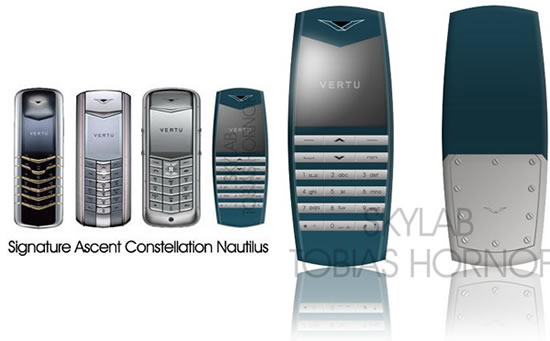 Designer: Tobias Hornof
The twinge hues of blue give away the inspiration for these designs; yes Vertu Nautilus is probably Tobias' perception of the classic Twenty Thousand Leagues Under the Sea. Although these renderings don't do justice to Vertu's stature of exclusivity, it will be great to see the design transform to reality. All the same, the designer clothing brand Nautilus could also be his inspiration, either ways; the sea-worthiness (or market-worthiness) of this design lies completely in Vertu's hands.
About the Designer: Tobias Hornof is a designer who has already given us path-breaking designs with the Nokia N74 concept, Nokia 7000 Concept, and Nokia 8900 concept. However the Nautilus is not so inspiring.
Source Into Mobile