The Nokia X+ Dual SIM phone happens to be one of the first few android models launched by Nokia at the MCW 2014. The devices actually run on android as rumored, but do not give the complete android experience to users. Rather, Nokia has carefully made it a point to keep the android functionality buried beneath its own layers of design and apps.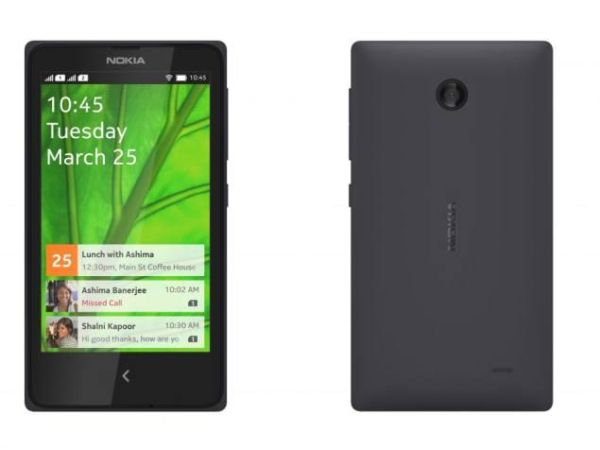 Like the Nokia X, the Nokia X+ comes with a 4 inch screen with a resolution of 800×480 pixels which makes the screen and images looks a bit pixelated. The customary buttons at the bottom of the phone have been replaced by a single soft back/home button that would take you back one page with a light press and back to the home screen with a long press. The resizable live tiles remain with Nokia X+ with a fast lane feature allowing users to access their favorite apps quickly.
The exterior design of the Nokia X+ boasts of being angular and seamlessly encased in a very colorful and solid monocoque polycarbonate shell. The shell can be popped off to reveal the dual SIM slots and microSD card expansion slot. The angular design of the phone is more comfortable to hold and handle.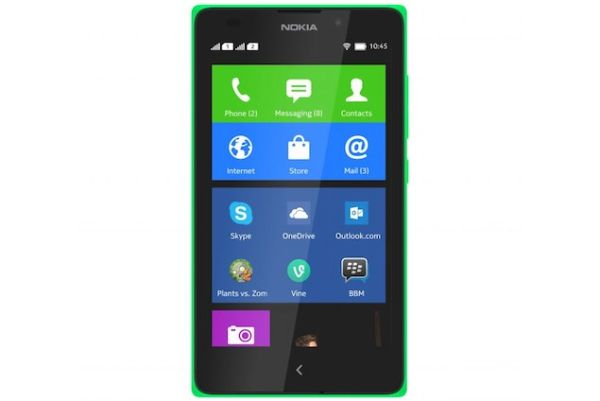 The Nokia X+ runs on a 1 GHz dual core Qualcomm Snapdragon processor while the operating system happens to be Android 4.1.2 Jelly Bean. A 512 MB RAM may look impressive at first glance but fails to meet android expectations. The storage space is fixed at 4GB with an expansion capacity of up to 32 GB via the microSD slot.
A 3 megapixel fixed focus camera at the rear, although substandard for modern day android phones, is deemed ok when you consider the phone's affordability. The battery life of 10.3 hours is facilitated with a 1500mAh battery.
Nokia's move into the android market may be expected. However, the Nokia X+ and the other phones in the X series have tried to imbibe most of Microsoft's apps and services in them.
As a result, you get to see Here Maps greeting you instead of Google Maps and other similar moves. Users would also be disappointed to note that they would not have access to Google's flagship apps available at the Google play app store. Instead, they would need to visit Nokia's curated store to download Nokia or Microsoft related apps.