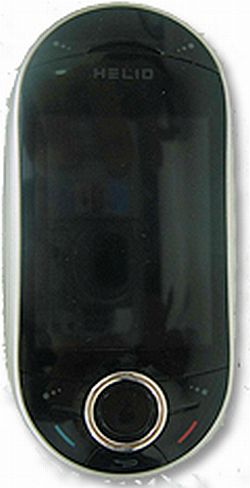 FCC has finally given their approval for a new slider Helio phone designed by Pantech, dubbed the Pantech OZII. Virgin Mobile seems to be the natural carrier for OZII. From the specs, it appears that OZII is an upgraded edition of the Helio Ocean. The handset features a QVGA display, QWERTY keyboard, EVDO 3G, full HTML browser, stereo Bluetooth, microSD card slot, 2MP camera with flash and video.
What others are saying? According to Unwired view,
And even though it's called the Pantech OZII, it looks a lot like the anticipated Helio Ocean 2.
PhoneArena writes,
Though many thought that the Helio name was dead after the merger with Virgin Mobile, the FCC has approved a phone known as the Pantech OZII, and it has its branding.
Via: phonescoop