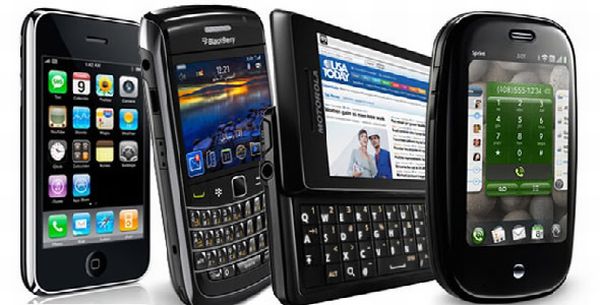 Cellphone', the very name links us to the entire world making almost everything on earth available to us at the back of our hand. Considered to be the biggest technological invention of the 20th century for the entire mankind, mobile phones were launched in the early 80's, and since then the world seems to be at its beck and call, altering the lives of trillions at a faster pace than anything else on earth, especially gaining momentum with the introduction of camera phones in the early years of the new millennium. Statistics denote having 5 billion cell phone connections all over the world which is enough to judge our dependence on this tiny gadget singularly as well as collectively.
Lets discuss how cell phones have changed our lives in recent years:
1. Meeting up is easier
In previous times when cell phones were not introduced, before fixing up a meeting with someone, all the follow-up details had to be fully registered to avoid unnecessary confusion and commotion. But with the launch of this gadget, all those detail-recording procedures have gone for a toll. All you have to do is make yourself free for the rendezvous and make yourself geographically and physically present. The time, location and other details can be handled by your phone to do the needful even a few minutes before your actual appointment, thus making the entire affair a simple and easy one.
2. No excuse to get bored
Those serpentine queues outside a government office or college or those long waits at the doctor's chamber are no longer a scare as you can easily kill your time with your best companion anytime, anywhere. With your smartphone at your disposal, you can now chat with friends, surf the net, check stocks, play games and do a host of other things as well, all you have to do is make sure you have downloaded the right application on your phone.
3. You're always around
Call it a blessing or a curse, but now you cannot get away with those sly excuses if you haven't managed to complete your project on time or if you just want to sneak out of an important meeting. Your cell phone can easily track you down in minutes at any hour of the day. So, just as a coin has two faces, the invention of cell phones, apart from its lined up advantages can, at times, put you in a soup. However, this can prove to be a boon in cases of emergency like getting a doctor-on-call at odd hours or a car mechanic at an isolated place in the middle of the night.
4. Smile, you're on camera
Cell phones have become an indispensable part of our lives and with the invention of camera phones, almost all in an industrialized nation opt for one with this feature attached to the phone they are using. This makes those picnics and excursions a more memorable one, if, in case you do not opt to carry your camera separately. Also, in office or with friends in our day to day hectic schedule, we can easily document our lives as and when we want to. With smartphones available in the market, you can use camera, video and sound recording all in one go. This helps in recording pics of unforeseen circumstances of natural calamities 'live' on the phone memory which can be uploaded in YouTube for the world to catch on its glimpses. Thanks to the technology.
5. Update anxiety
The cycle in which electronic gadgets are getting updated at lighting fast speed calls for an alarming situation of anxiety among the youth. Your latest choice of handset might just get obsolete in a matter of a few months, with its latest versions coming into being. All your savings spent to buy that phone might just turn to be a total waste when you see your friend or colleague owing one with a sleeker and shinier look, leaving you filled with anxiety.
6. All-in-one
A boon to the nation, a cell phone is omnipresent to dispense all its duties not only as a phone, but also as a map, compass, navigator, camera, video recorder, portable music player, laptop, GPS device and a flashlight too. What else can you ask for?
7. Conversation killer
Technology brings you closer to the high-tech world but takes you away from the social circle, so does cell phones, when, in the middle of a family get together you are clung to your handset, trying to woo your boss or meet deadlines. This drifts you away from your near and dear ones, barring you from enjoying life the natural way and living those happy moments.
8. Fast twitch brains
Cell phones are an inseparable part of you and they act as your friend, philosopher and guide but imagine if your battery conks off or your phone suffers a malfunctioning in the middle of an important tender assignment or something of higher intensity of importance to you. Your reliability on your phone can really prove very expensive for you. True is the saying that nothing comes easy or single handed. You have to accept things with their positives as well as negatives.
No matter how much we realize and list down the cons of technological developments, the pros are definitely going to steal the show as we cannot reduce our dependence on them.