In the fast-paced medical world, doctors are using technology to help them make better decisions, improve patient care and handle menial tasks. There are dozens of mHealth apps and software programs available, but these six are among the most popular apps used by physicians.
Epocrates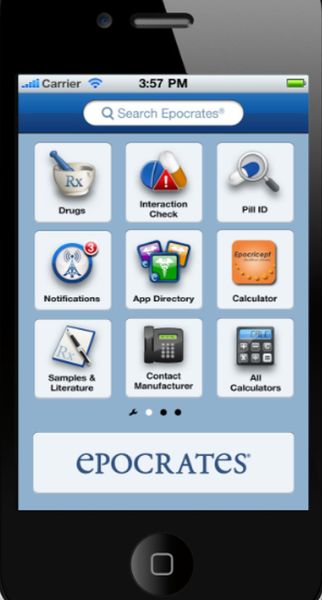 One of the most popular medical apps used by doctors, Epocrates has millions of downloads, and is available on both Android and iOS devices. Doctors use the app to research drugs and interactions, calculate patient measurements, and find providers for referrals and consults.
The app is free to download and most of its content is free, but doctors will have to pay a yearly fee for disease information, lab guides, alternative medications and additional information.
PEPID
The PEPID app is designed to help emergency room doctors make clinical decision. This comprehensive – and frequently updated – app is also useful to students, nurses, pharmacists, residents, paramedics and EMTs.
One advantage of using PEPID is that it allows you to earn Continuing Medical Education Credits while you're treating patients.
All notes are automatically uploaded to the cloud, and the built-in Symptom Checker to make quicker diagnoses. A filtered checker also allows you to check for possible drug interactions while offering dosage suggestions.
Along with all of this, the app provides profiles on medical conditions, diseases and treatment options. PEPID uses research from American College of Emergency Physicians, Academy of Emergency Medicine and the Family Physicians Inquiries Network.
The notification feature keeps you updated on new research, black box warnings and drug approvals.
QxMD's Read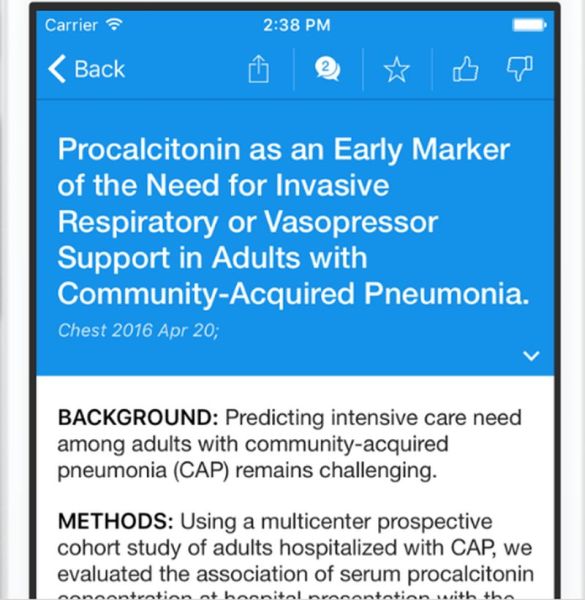 The Read app from QxMD, available on Android and iOS, keeps your journals and literature in one central location for easy access. Using a convenient magazine format, Read allows you to download and read through journals, studies and articles from a variety of sources, such as Pubmed, journals and institution papers.
The app itself is free, and some of the content can be accessed for free. Some journals and Pubmed require an additional fee or credentials for access.
Figure 1
The Figure 1 app, available on iOS and Android, makes it easy to share medical images with other doctors. The app, which has hundreds of thousands of users, allows you to search, comment and send images using the visual database.
The app can be invaluable to doctors looking for feedback or information on rare cases. Figure 1 also blocks out faces for patient privacy and removes identifying information.
Isabel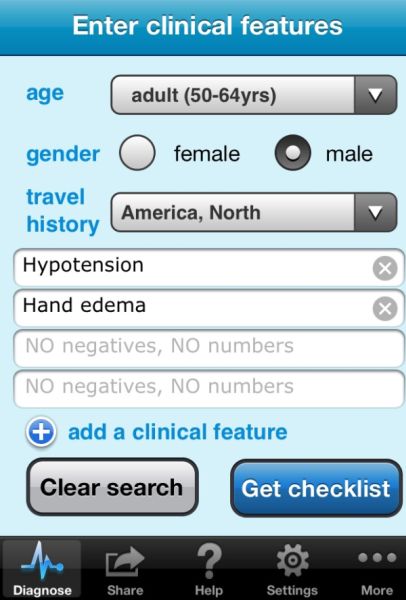 Offering diagnosis assistance, Isabel is a popular app for Android and iOS devices. The results are validated by multiple peer-reviewed studies, so Isabel is a reliable way to double-check a diagnosis.
The app's database includes 6,000 disease symptoms and presentations. It also provides the option to refine the results by gender, travel history and age.
While the app itself is free to download, doctors need to pay a monthly subscription fee to access the data.
Virtual Practice for Doctors
The Virtual Practice for Doctors app makes it easy to communicate with patients outside of the office. It offers features like video chat, a text-based messaging system and remote patient monitoring. Using the messaging system, doctors can answer patient questions and offer recommendations on walkers, wheelchairs and other medical supplies patients may need.
The app and the service are free, but you can upgrade to a premium version to gain access to more features. Virtual Practice for Doctors is available on Android, iOS and online.
Article Submitted By Community Writer