A lot of us love to show our hobbies and likes by displaying them as skins and cases for our mobile phones and tablets. Well, here are some really cool phone cases/skins for all you book lovers. Get one of these on your phone and you will be telling everyone about your love for books without uttering a single word.
Romeo and Juliet prologue smartphone book case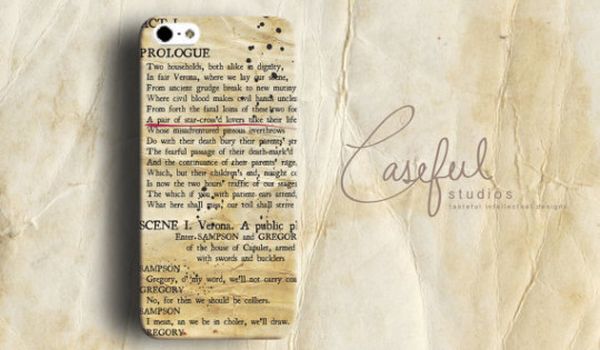 Who doesn't love Shakespeare's Romeo and Juliet? This is the epic romance saga that still lives in the minds of lovers around the world. The Romeo and Juliet Prologue Smartphone Book Case is an ode to this romance by featuring a passage from the book Romeo and Juliet, emphasizing on the words 'A pair of star crossed lovers take their life.' The stylish cover is available for Samsung Galaxy S3/S4/S5 as well as iPhone 4/4s. You can also opt for alternative designs like Snow White, and Pride and Prejudice for the case.
Library smartphone skin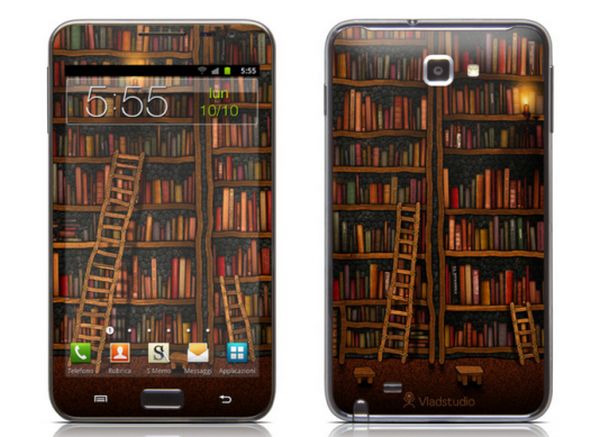 What better way to show your love for books than opting for the Library Smartphone Skin, which actually looks like a library, complete with shelves stacked with books of all sizes. The skin is available for Samsung Galaxy models, Nokia Lumia and iPhone 5C/5S models, and comes with a matching plastic hard case for an extra cost. You also get a free matching background wallpaper with the skin.
Vintage children books smartphone case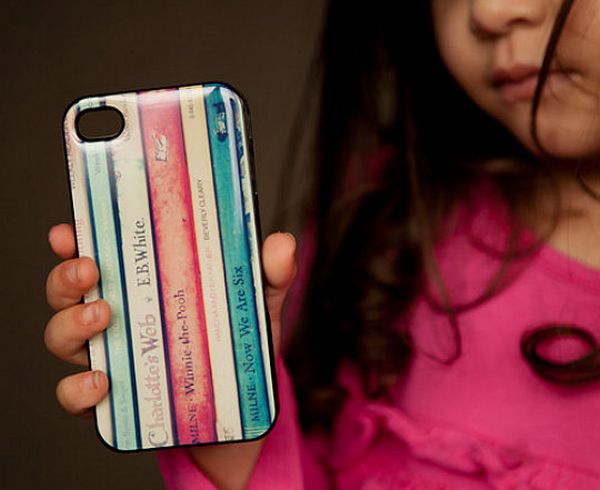 Designed for Samsung Galaxy S3 and iPhone 4/4S/5, the Vintage Children Books Smartphone Case as the name suggests, features a backdrop of colorful bookshelves filled with popular children's books. Made of polycarbonate, the case is scratch proof and extremely durable.
Big dragonfly notebook wallet case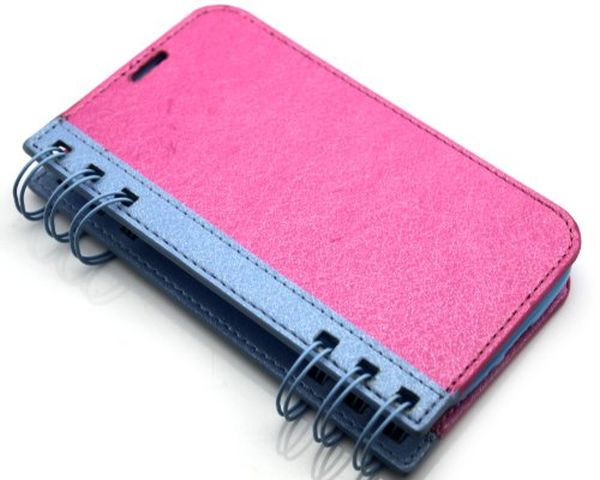 Designed for Samsung Galaxy Note 3, this wallet case gives your gadget a totally unique look. When in use, the case resembles a business style notebook and is made of durable PU leather that is non-toxic. The case also comes with inbuilt slots for bank cards and ID cards, thereby doubling as a wallet if and when the need arises.
EC Technology Retro Book Case
Choose a one of a kind vintage map design case as is available with the EC Technology Retro Book Case. Designed for Samsung Galaxy S3/S4S5 and Galaxy Note 3, the cover is made of pure leather andcomes in three variants of brown, black and map. It also features in built pockets for cash and cards.
The Hunger Games cellphone skin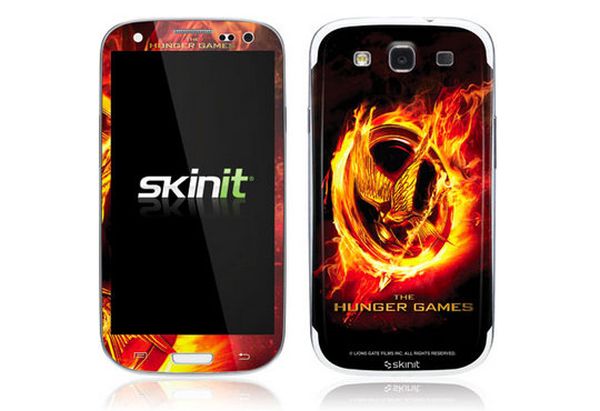 Designed for a variety of smartphones, the Hunger Games Cell Phones Skin is made from automotive-grade premium vinyl, thus making it easier for you to slip it on and remove it later. The skin is very durable and uses state of the art digital printing technology to emboss high quality graphics on the surface.
Summary
There are a lot of smartphone skins and cases available for book lovers around the world. Dress up your phone in the best of styles, and show off the literary works you enjoy.