After you spend hundreds of dollars on a new cell phone, it just hurts to buy accessories, too. Luckily, you can make many cell phone accessories yourself for cheap. Take a look at these six accessories you really don't have to buy.
Mini USB Charger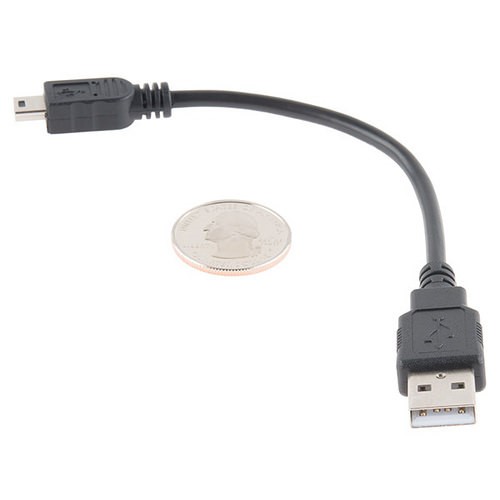 Image via Flickr by SparkFunElectronics
Most phones come with a long USB cable that you can plug in behind your nightstand for charging your phone. However, it's nice to have a portable USB cable for when you're at school or on the go. Did you know that you don't have to spend more than $20 on a mini USB cable? You can make one yourself from an old USB cable. Simply cut it in half to the size you want, strip the wires, and connect them with a little soldering. It's a good idea to wrap a bit of black tape around the connection for safety.
Screen Protectors
There's no reason it should cost $10 for a clear screen protector for your cell phone. You can buy a small sheet of adhesive vinyl for under $1 and use an X-Acto knife to cut it to the perfect size for your cell phone. It's much cheaper, and the results will look better. Stop wasting your money on expensive screen protectors.
Protective Cases
It's fun to decorate your phone to show off your personality, but you don't have to spend $20 on a protective rubber case. Instead, you can get some scrap fabric and thread to make a cellphone case that fits perfectly. There's a lot more room for personalization that way, too. If you don't have any sewing skills, you can find inexpensive fabric glue to use instead of thread.
Portable Speakers
Cell phones don't typically have very powerful speakers, which is why lots of people end up buying expensive portable ones. Did you know that you can actually amplify the sound of your cellphone by placing it in a paper cup? It's a really good speaker solution unless you care a lot about the quality of the sound. In that case, try something inexpensive like a wireless stereo headset from LG.
Styluses
If you're a frequent cell phone user who prefers using a stylus instead of your finger, rest assured that you don't have to spend a lot of money to get what you want. In fact, you probably have all sorts of things around the house that will do the trick just fine. For instance, you can easily convert a dry erase marker into a stylus with some conductive foam and wire.
Touchscreen Gloves
Touchscreen gloves were invented for people who complained that they had to take off their gloves to answer their phones when it was cold outside. You don't have to go out and buy an expensive pair of new gloves to get these results, though. All you have to do is buy some inexpensive conductive thread and sew it into the fingertips of your favorite pair of gloves.
Why spend your money on expensive accessories when there are plenty of cheap alternatives to try instead? These are just a few ideas of cellphone accessories you can make yourself. Do you have any other smart ideas for DIY cell phone accessories?
Article Submitted By Community Writer