The mere thought of owning Apple iPhone ignites the interest and rings the bell in the ear. Almost every person has a desire to be an iPhone owner and all this enthusiasm for purchasing an Apple trade mark phone is because of its extremely interesting and fun loving features. The unique display, the 3G services, the speed and the actions have made iPhone lovers yearn for it even more. And most important, it's fun part that lies in its games. Games have evolved from the arcade classics such as Space Invaders and similar new games coming out from the App Store. Many entertaining games are available on the store leaving us in confusion which one will be best and keep us entertained. And so to make your search easier, we take a look at five of the greatest iPhone games of all time.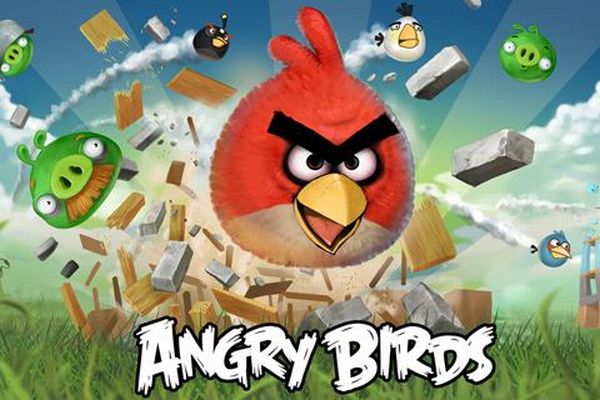 1. Birzzle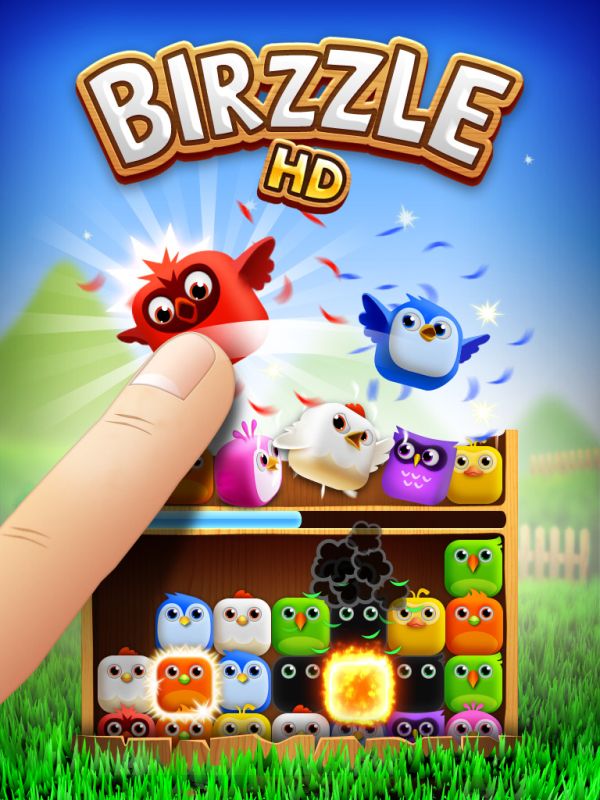 Birzzle by Enfeel Inc. is said to be the most popular application among the Asian app store, ranking no.1 position. It is a new range of block puzzle game where you just have to line up the similar type of Birzzle birds and blow it up by drag and drop method. Birzzle comes with two different game types, i.e., it can be played in two ways. One is in Classic mode and other is Ice Break mode (can be played after crossing the 21 levels of classic mode), where in both the types are filled with extra dose of fun and excitement. As the player crosses few levels, the game will speed up more and more with each level. The player has to match the pace in order to win the levels. The awesome graphics, chirpy background music, flexibility and simplicity of the application will never let your finger tips off from it and can be available for $ 0.99 only.
2. Stupid Zombies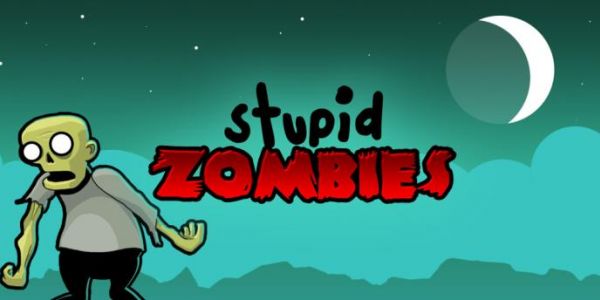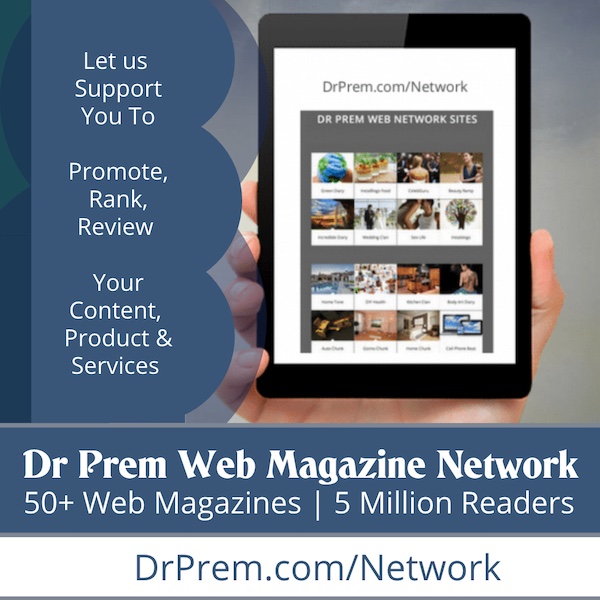 Stupid zombies is not any kind of horror themed game, instead the real crux behind the title of this game, developed by the GameResort, is all about dumb and stupid undead zombies that have very less ability to keep themselves away from the shots of the player. Thus, making it more like Angry Birds theme, wherein the player will be provided with five bullets and have to shoot the zombies on their head, thrashing them down to pass the levels. As the level increases, the game picks up its difficulty levels providing different obstacles in the way of bullet. Moreover, the strength of the game lies in its bite sized structure which provides you to complete the several stages at a single sitting. Priced at $0.99 only, it has no such eye catching features but is worth spending some of your spare time and practicing with aims.
3. Angry Birds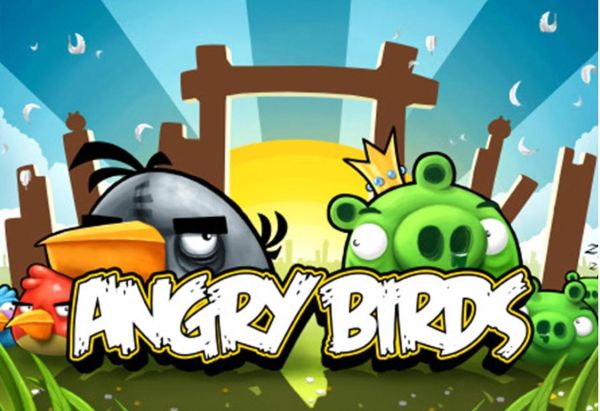 Angry Birds is a fun loving and addictive game by Rovio in which the birds seem to take their revenge from those green pigs who stole their eggs. It plays the aiming game wherein birds will be aimed to pigs to pass a particular level. It features challenging level of gameplays, based on physics ideology for castle destruction and it also lets you earn ample of points for replay of levels. It comprises of 288 levels ranging from simple to challenging levels. Due to its far most popularity, it has undergone too many features and the latest version of Angry Birds is version 1.6.3 inducing some very funny and interesting features. The purchasing price for it is $0.99 only.
4. Draw Race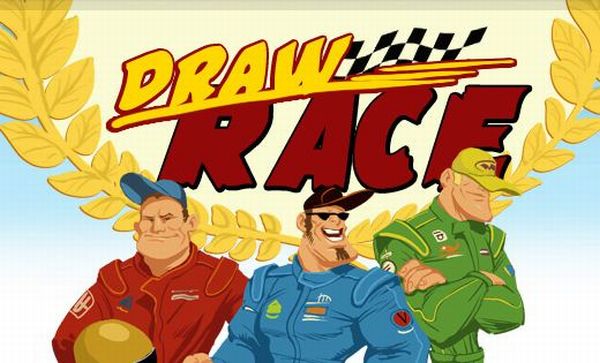 Draw Race is an extremely new "Draw and Drive" control system developed by RedLynx. It holds realistic driving model with brakes, skidding and gas control making it an entertaining adventure to play with for hours and hours. It has special and unique designed racing tracks for all the game modes. The interesting part of this game is that you are not alone in this play; you can join in the next door driver or to any other drivers on the networked multiplayer mode. It holds global and national leagues for network mode wherein, local hotseat multiplayer mode are for 2 or 3 players and in national network league players are from over 70 countries. Isn't it totally exciting and rough to play? And that too not alone, you 'll have a company adding more fun to your gameplay.
5. Cut the rope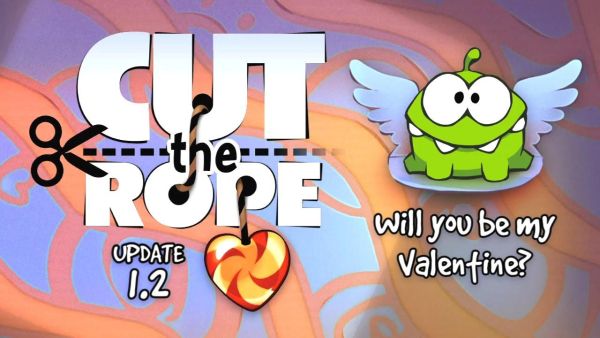 Last but not the least, our search ends on this cute and candy hunger Om Nom, the star of 'Cut the Rope' game, developed by Chillingo Ltd. This game is said to be highly addictive and easy to handle plus physics based puzzles and challenging level that will trick you to lose the levels. It has won many awards for its popularity and is the world's first iOS game to win a BAFTA Award. To pass the levels, you have to keep on feeding Om Nom with candies and to get candies is not an easy task. You have to cut the appropriate ropes by swiping around it and touching it with candy will provide you with stars to pass on each stage but be cautious there are enemies hiding in to make you fall. As such there are many different stages that are interesting and at the same time it is quite a good brain exerciser. It has many cool features from best handling games to best visuals and easy to operate with crystal leaderboard achievements and all this in just $0.99!
So, what are you still thinking of? Choose one of these coolest game apps from the app store and why one, I bet you all five are worth residing in your iPhone and keeping you entertained in your spare time.