Technology has made traveling easier than ever, with countless apps on the market allowing users to book flights, navigate their destinations, and keep in touch with loved ones on the go. Whether you're headed across the country for a procedure at RCMC Medical Center or traveling overseas for a semester abroad, using the right travel apps can help save you both time and money. No matter where you're headed on your next vacation, here are a few apps that can make the trip easier.
1.  Hopper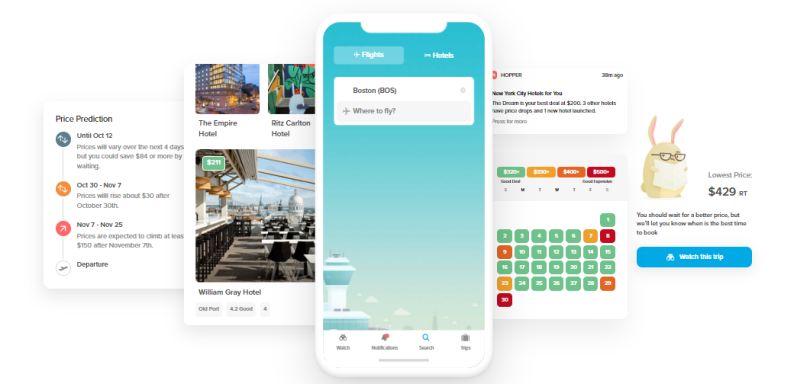 One of the most stressful parts of traveling is booking transportation. Comparing flights between airlines out of different airports can be confusing, and so can comparing the prices between flights and other forms of transit such as buses or trains. Hopper takes all of that data and compiles it into one easy to understand app, where users can compare prices for all transit options to their destination before booking directly from the app. Hopper can save users a considerable amount of money, with transportation options being offered at a fraction of the cost of other sites like Google Flights or amtrak.com.
2.  Gas Buddy
If you are opting to take a road trip, you might be saving on the cost of a pricey flight, but if you aren't careful, gas could end up being equally as expensive. Gas Buddy compares gas prices among all gas stations along your route, so you can find the cheapest price. Plus, you can use a Gas Buddy fuel card for additional savings per gallon.
3.  PackPoint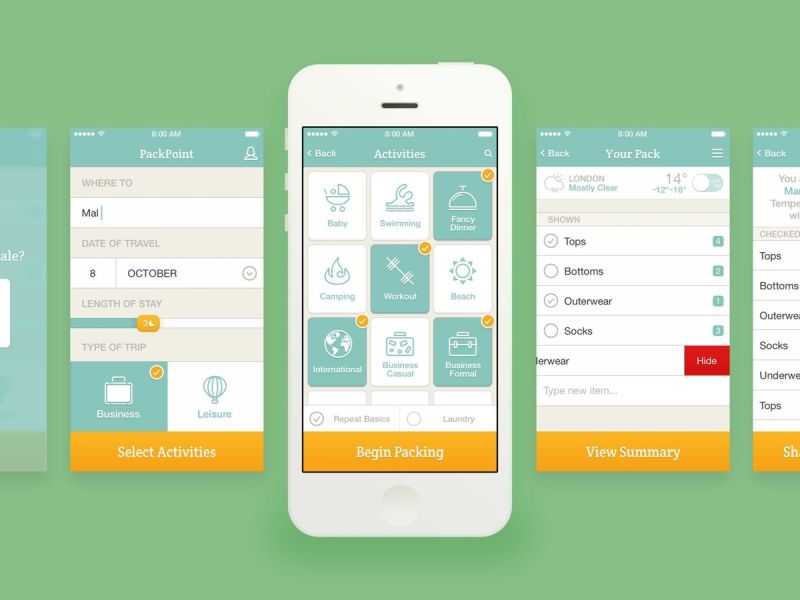 This app allows you to create a customized list of all the items you will need to pack for an upcoming trip. You will enter information into the app such as your destination, the dates you are traveling, and the length of your stay – the app will then create a custom packing list that should cover everything you need for the duration of your stay. This takes the guesswork out of packing and is a great option for those who are short on time ahead of a last minute trip.
4.  Rebtel
Rebtel allows you to keep in touch with family or friends without having internet connection. The app connects to local phone lines and allows you to make calls to over 50 countries around the world without the use of a SIM card. This is a great option for anyone traveling overseas.
5.  Flush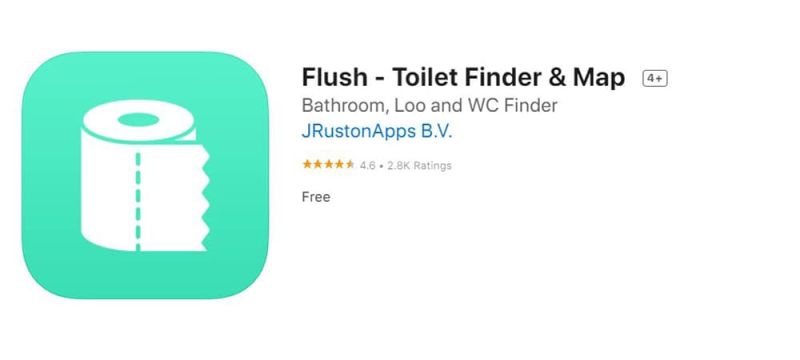 This innovative app solves a major problem for many travelers – finding public restrooms. Flush uses a database of more than 200,000 public restrooms and, in relevant countries, lets travelers know if a particular restroom charges a fee.
Article Submitted By Community Writer