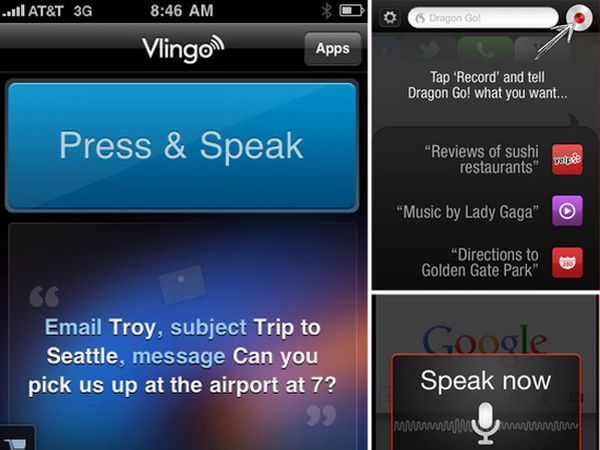 Apple iPhone 4S and iOS 5 have finally gone official with many cutting edge features and capabilities. You have several inventive features such as iMessage, Newsstand, Reminders, Notification Center, many others on iOS 5. The iPhone 4S hardware is equipped with the features like Siri voice recognition that adds to the competence of the entire system.
Do you think that you can enjoy any of those exclusive iPhone 4S and iOS 5 features on your Android smartphone. Yes, you can. You have several alternative open source apps to bring many iOS 5 features on your Android smartphone. Let us see five similar apps here, which you can download from the web for free of cost. Running them on your Android phone, you can take pleasure in using some iOS 5 features on your handset.
Cards Alternative: Postagram

It is an open source app that will help you prepare and send printed greeting cards to your friends or relatives in U.S and in world. The app will work on your Android phone being an alternative to iOS 5's Cards. Using the app, you can design customized cards with your messages and images to send to your friends in occasions like birthday, Christmas, Halloween, New Year, and others. You can add your own images to design the greeting cards. It will be great if you send a greeting card to your friend with his/her photo on it. You receiver will get printed glossy photo postcards at 300dpi resolution in 2 to 5 business days after you send one piece.
Siri Alternative: Vlingo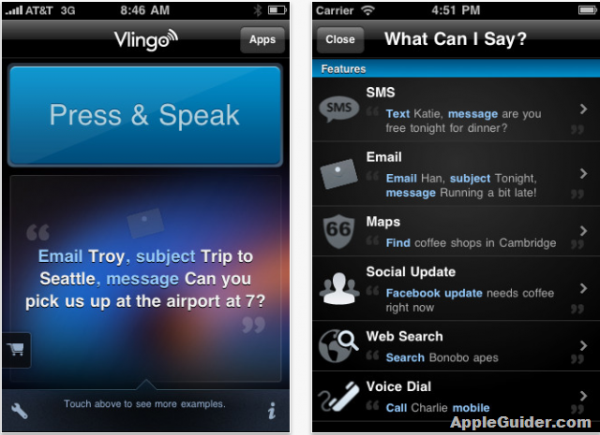 Siri voice recognition app is one of prime features of iPhone 4S. It is an intelligent personal assistant app that can recognize your voice and take needful actions. You can also enjoy Siri-like experience on your Android phone. For that, you have to install a free app called Vlingo, indeed, an alternative to Siri. The app is with E-Mail, SMS, Safari, Twitter, and Facebook buttons. You can click on "Press & Speak" button to start the action on Vlingo. So like Siri, Vlingo will work on your Android phone. It can recognize your voice and act accordingly.
iMessage Alternative: Whatsapp Messenger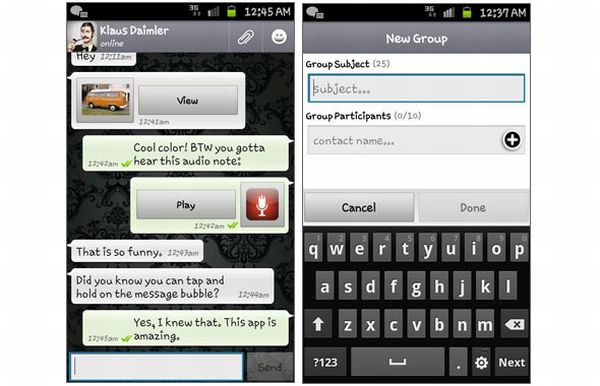 Whatsapp is an exclusive messaging app for your Android. In other words, the app will bring you the same experience iMessage realizes on an iPhone 4S. iMessage is a feature that helps you send free SMS, MMS and image messages between iDevice using Wi-Fi or 3G. The feature is a great help for users, who won't intend to pay for the SMS plans of cellular service providers. With Whatsapp, you can send SMSs and MMSs free of cost using the network connectivity of the devices.
Reminders Alternative: Astrid Tasks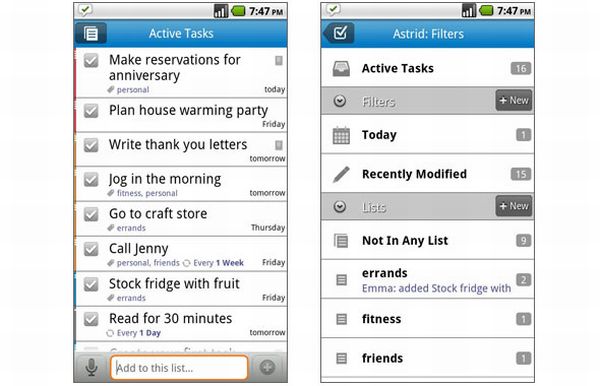 Astrid Tasks is a famous open source todo list / task manager app. It can better replace Reminders of iOS 5. Reminder feature of iOS 5 has grabbed huge attention in the technology world. The app lets users set their schedules not to miss any appointments, functions and meetings. If you want to replicate the feature on your Android phone, just get the Astrid downloaded; it will bring you all capabilities of Reminders on iOS 5.
Newstand Alternative: Zinio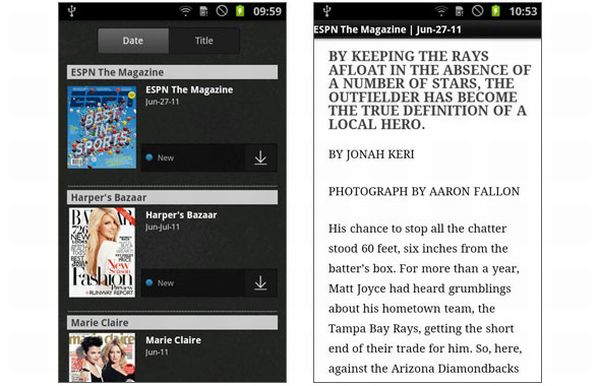 Zinio is an iOS and Android app that you can use in place of iPhone 4S' much-hyped Newsstand app. On your Android phone, Zinio can bring the features of Newsstand. You will be able to surf through the popular magazines, news papers, and other periodicals on Zinio. Of course, as on Newstand, you can instantly subscribe to your favorite periodicals on the app.
As a whole, these five open source apps are capable to bring Cards, Siri, Reminders, iMessage, and Newsstand features of iOS 5 on your Android phone. We can definitely look for more iOS 5 features on Android phones as hackers will be working on them. Even though, your Android phone never becomes an iPhone 4S, one of the best iPhone upgrades with lots marvelous features. As per Apple, iOS 5 has around 200 new features.