While setting goals is easy, adhering to them is not. More than once, we may find ourselves setting a number of goals for personal growth and fitness only to leave them midway owing to lack of motivation. Well, here are some apps that would help us in this matter. These apps are considered the best when it comes to setting goals aimed at personal growth.
Habit List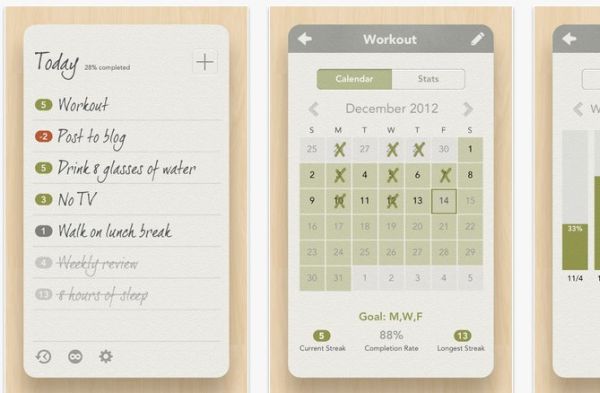 Image Source : Jarrodgalm
Available for $3.99/month, Habit List allows you to create good habits while breaking the bad ones, thus helping you evolve into a better human being with time. The app comes with a nice design that follows the streaking method to keep you motivated in your quest. In addition to featuring a range of graph, reminder, passcode lock and font options, the app offers a flexible scheduling pattern that allows you to choose between specific and non-specific days for maximum results.
Goal Streak
Image Source : GoalStreaks
Available for $4.99/month, Goal Streak is a great daily goal and habit tracker that is loaded with features in the midst of a rather simple user interface. The app allows you to add as many goals as you want. It then displays them in the form of a list or calendar for optimal viewing, allowing you to add reminders or notes anywhere in between.
Life Tick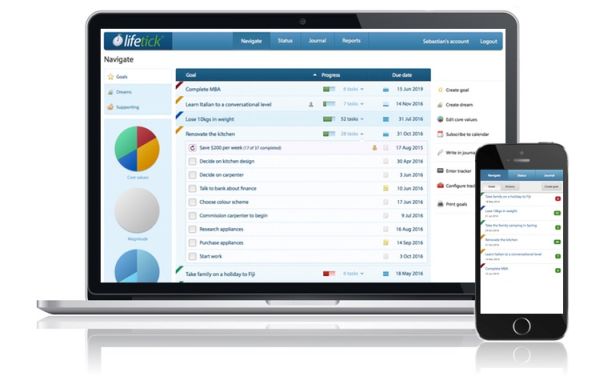 Image Source : LifeTick
Available at $2.50 (for individual use) and $14 (for business), both on a monthly basis, Life Tick helps you establish the core values and goals. It then allows you to stick to these values and goals by following the S.M.A.R.T (specific, measurable, assignable, realistic, time specific) method.
The app creates specific tasks and helps you stick to the same via easy to follow steps. You can note your progress in a journal containing these tasks, and invite your friends to view your progress as well. Your friends can also send in comments to keep you motivated along the way.
Boomerang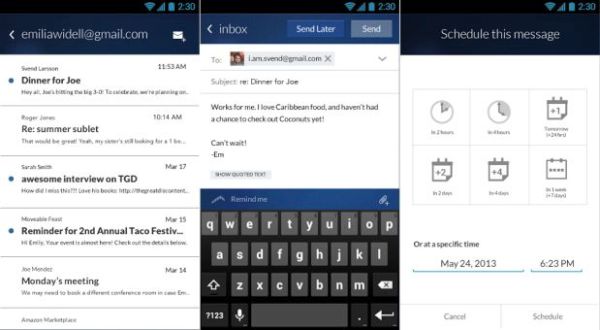 Image Source : BlogCdn
Available for free, Boomerang does a great job of reminding you of your goals. This app is great for those who tend to forget about their goals in the humdrum of daily life. Boomerang simply monitors your periodic tasks and sends periodic emails to your Gmail account, thus reminding you about pending actions so that you complete them as soon as possible.
Finding it hard to stick to your personal development goals? Then take a cue from these apps which would help you stay on the right track to reaching your goals in style.