With Instacast nearly dead now, smartphone users are moving off to other suitable alternatives. While these podcasts did not enjoy much popularity in the past, recent podcast app releases have been stellar enough in terms of looks and features to attract these users. Take a look at 5 such podcaster apps that would work as the best replacements for Instacast.
Overcast (for iOS)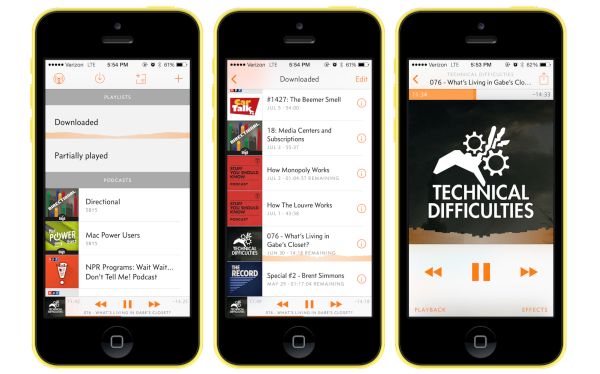 Image Source : TheSweetSetUp
Searching for and listening to podcasts becomes an absolute pleasure with the Overcast app. Not only is the app navigation friendly with big, bold controls, but it also boasts of a meticulous layout that speaks volumes about its attention to detail.
Some of the impressive features you will find here include cellular sync toggles, rotation lock, Smart Speed search control, seek acceleration, advanced remote controls, Voice Boost control and customizable rewind/forward buttons. You can also sync the app to your Mac, thus allowing you to import existing subscriptions from Instacast with ease.
Downcast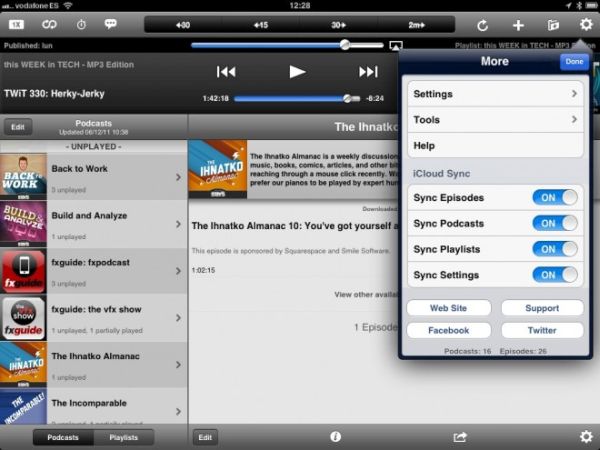 Image Source : Wired
What this app lacks in style and glitz, it makes up for in its myriad playback options and features. While the main screen may not display many options, the app's power is revealed in its settings menu.
Some of the apps features include scheduled feed refresh, continuous play, toggle settings for skipping, priority playback, backups, startup view, notifications, and customizable podcast names, etc. You will also be impressed by Downcast's video podcast and streaming features including speed play, continuous playback, casting and AirPlay.
Pocket Casts (for Android and iOS)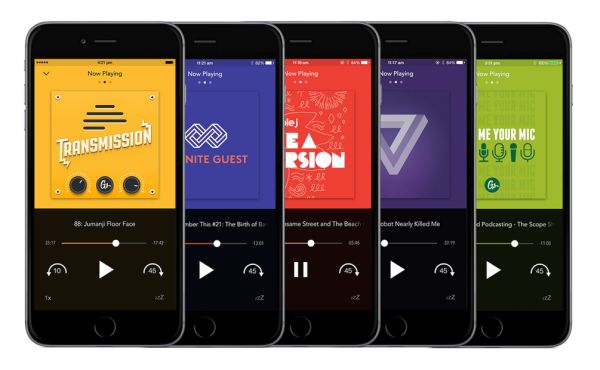 Image Source : WordPress
This podcast player app makes it all the more easier for you to subscribe to your favorite shows. The feature rich app scores brownie points with its striking design that emulates Google's Material Design complete with color schemes, fluid animations and theme based color changes. You can also move easily between android and iPad devices as the app can effortlessly sync across different iOS platforms.The other features present here include tiled subscription views, playlist filters, volume normalization, smart speed and auto download.
Supertop Castro (iOS)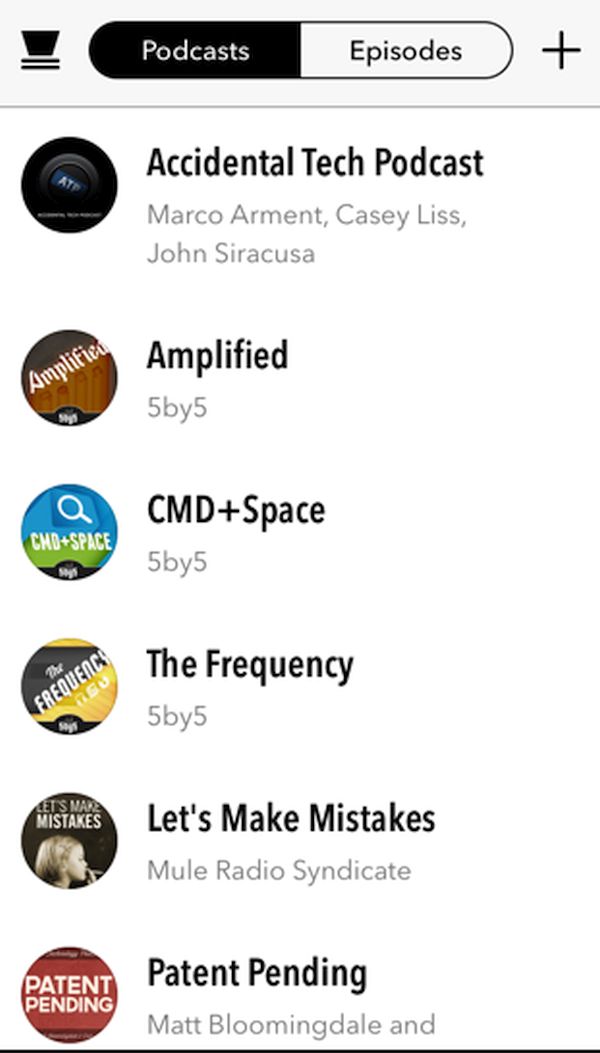 Image Source : SchwarzTech
This podcast app features an interactive gesture based design and user interface. While it does not boast of any remarkable features, its translucency and design aesthetics would surely make podcast lovers choose the Supertop Castro for their favorite shows.
These podcast apps have it all when it comes to feature rich designs and specifications to make it to the 'must use' list of any podcast lover out there.