Are you bored with your iPhone and switching over to Android? It is completely understandable with the wide range of lucrative Android phones now available in the market. However, it is also important to know about some basic information transfer procedures before you are stuck between the two operating systems.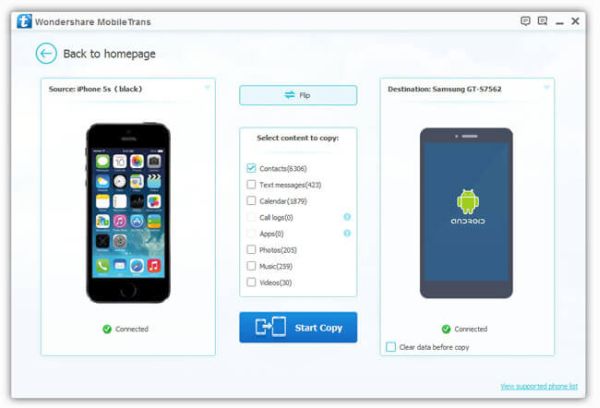 Image Source : TransferPhone.Com
We tell you about a few ways that will make it smoother for you to transfer your contacts, as well as music from youriPhone to Android. Check out to make your life easy with your new possession.
Manual contacts transfer for small lists
If you only need to send a few contacts from iPhone to Android, simply use the option called Share Contact. Select and swipe down a contact. You can then use the email or text sharing options on a tab.
Contacts transfer through iCloud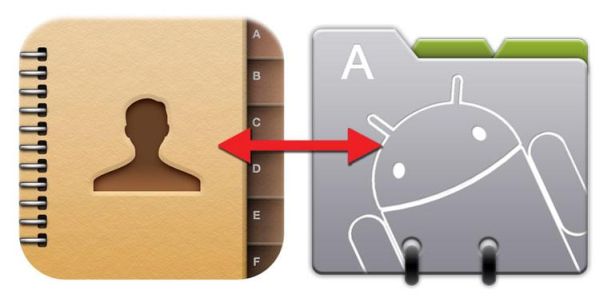 Image Source : Pocketmeta.Com
Apple's cloud system is a good way to transfer a higher number of contacts. Just open and sign in to iCloud.com on your PC and then select all contacts by clicking on the relevant gear on the bottom left corner. Now, click this gear again and choose the option called Export vCard.
Your contacts will be downloaded on your computer in the form of a VCF file. Now, plug in your Android phone to your computer and copy this file to the local storage. You can then import your iPhone contacts to Android via Contacts or People app.
Contacts transfer through Google account
If you have a Google account, then it is a breeze to move your contacts. Else, you may create an account. Now, log into Google Contacts in a browser and click on the Import Contacts option and then the Choose file option. You may navigate to the vCard saved from iCloud. This can be done as mentioned in the previous section on iCloud.
When you choose your contacts file, you can use the Merge Contacts tool or the Find & Merge Duplicates tool to synchronize, merge, or delete your duplicate contacts. Finally, synchronize your Android phone with your Google account. Your device will automatically import all your contacts.
Music transfer through Google account
Image Source : AndroidPhoneSoft.Com
Once you have your iPhone music backed up on your computer, it is simple to transfer it to your Android phone via Google Music. Just log into your Google account and drag and drop your music files to the attached Android phone.
Music and contacts transfer via apps
If nothing else works, then there are several apps to your rescue. For instance, you may use My Contacts Backup and PhoneSwappr for backing up your contactsand use TunesGo for music transfer.
Whether it is through your Google account or iCloud, it is simple to send your iPhone contacts and music to an Android phone. Thus, you need not worry at all if you want to buy a new Android phone for use. Go ahead.