For the smartphone lover, friend or family member, the Christmas gift they would love is accessories for their phones. You can buy yourself some of these gadgets too, they're so functional, stylish and cool. Christmas is the time when you should pamper yourself and those you love. So here's the list of the latest smartphone accessories as gifts.
 27 perfect smartphone accessories for gifts 
Headphones – Marshall Major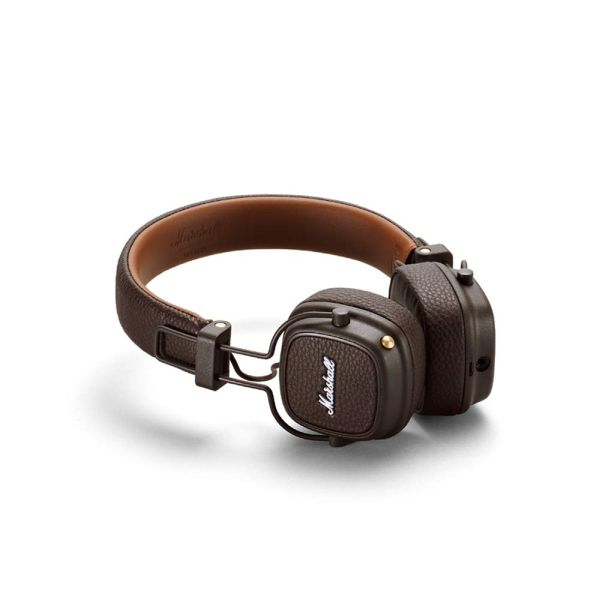 Marshall headphones are the latest offering from the company best known for their guitar amplifiers. The headband is manufactured from the same high quality vinyl as the Marshall amps and the sides are adorned with the iconic, white Marshall logo. This is one of the best smartphone accessories as gifts as it can be collapsed and used with both 6.5 mm and 3.5 mm connection. The in-line microphone can be used as remote also and used with the smartphones.
Sony Ericsson MS430 speaker stand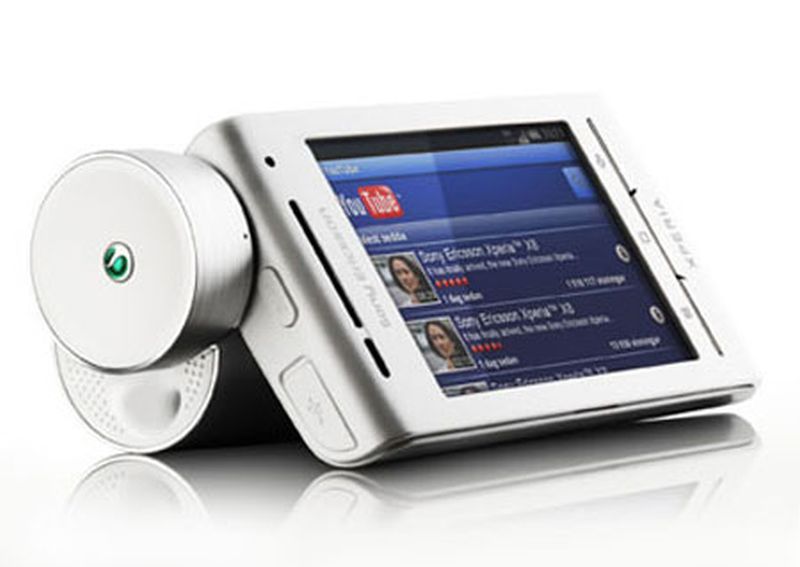 This is an interesting and functional gift. It's also one of the most affordable smartphone accessories as gifts. It does double duty as a stand for a media speaker. You just have to twist and pull the canister,revealing a 3.5 mm headphone jack, which can be plugged into any portable media player and a smartphone. The stand can be powered by three AAA batteries. The sound quality is not what you get from a top notch one, but this one gives you value for the price. The cylindrical design is space saving and looks great.
Pioneer SE-CL331 washable earphones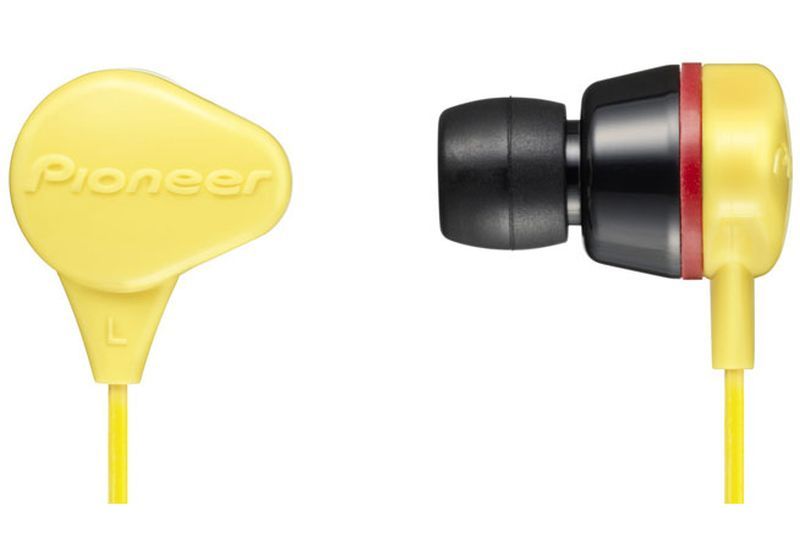 The Pioneer earphones are perfect for sporty smartphone users. Workouts can work up quite a sweat and the folks at Pioneer took note of that and came up with these washable earphones. So if you're planning to gift a fitness freak (man or woman), some smartphone accessories as Christmas gifts, then these earphones are ideal. They can be washed if sweat gets in them, and they are IPX7 International Protection Rated, which means that they are waterproof to one meter. Available in three colors, pink, blue and white, they can be connected to any device or smartphone which has headphone jacks.
Photojojo Lens Series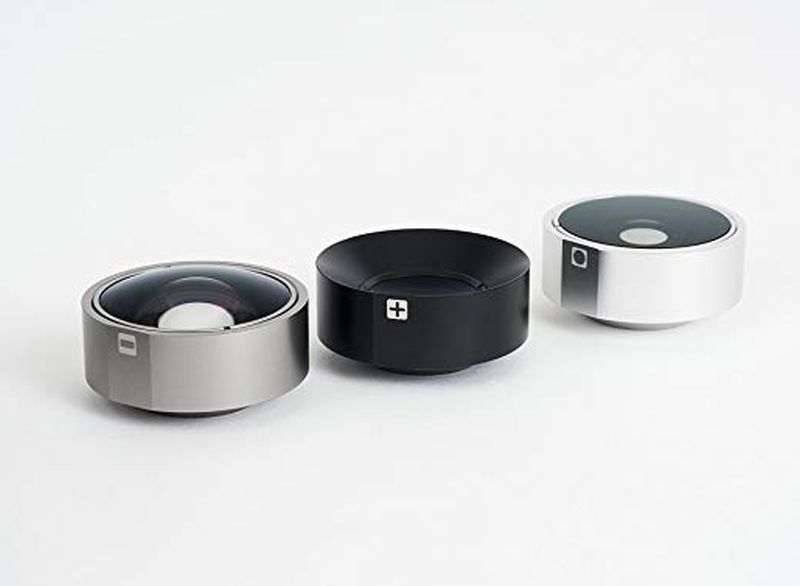 One of the best smartphone accessories as gifts for the holiday season is the Photojojo Android and iPhone lens. During the holidays there are many sweet moments which you want to capture for eternity. For about 49 dollars, you get telephoto, fisheye, macro and wide angle lens to get the perfect shots of every special moment of the holidays.
Apple Watch Series 4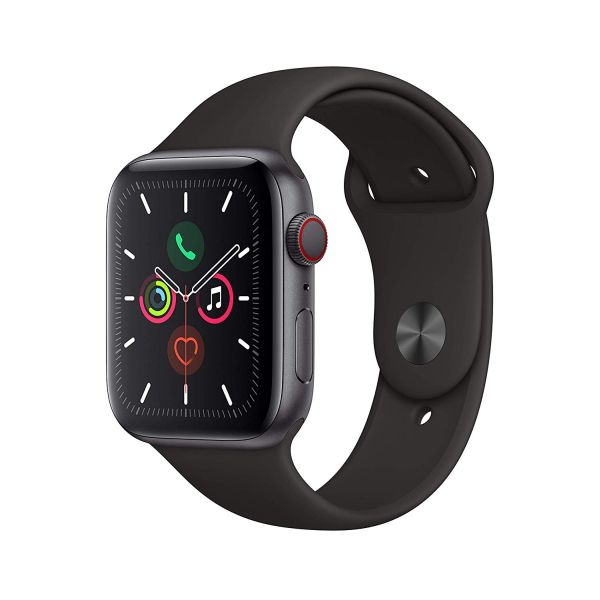 Apple Watch Series 4 is one of the best smartwatches out there. It's a favorite of almost every iPhone owner, so it's on the list of the Christmas smartphone accessories as gifts. It connects with the smartphone to notify about calls and messages, keep note of your fitness metrics, health and heart rate and more. Apple Watches would be a much loved gift for iPhone fanatics.
Joby Grip Tight Gorilla Pod Stand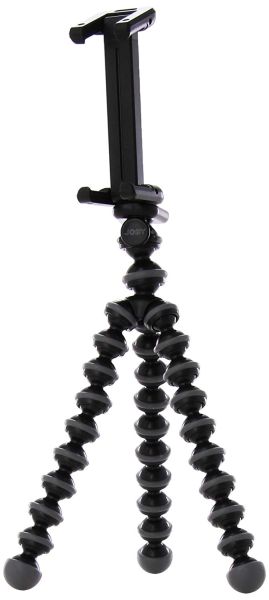 Almost every smartphone owner has gone through the experience of imperfect photos due to shaking hands and improper angle. With this tripod, which is very versatile, allowing users to secure the smartphone to any structure in a safe manner, the best photos can be clicked. No more ruining shots because of hands that shake.
PopSocket Grip
This grip is good for those who find carrying around their iPhones a little irksome. The grips are quite handy, and can be stuck on to the iPhone cases easily. They can be popped out twice to give an excellent grip. The phones can be propped up in standalone position to watch their favorite shows or videos with the PopSocket Grip. They come in a wide range of colors, styles and patterns which would definitely match the personality of the giftee.
BookBook for the iPhone case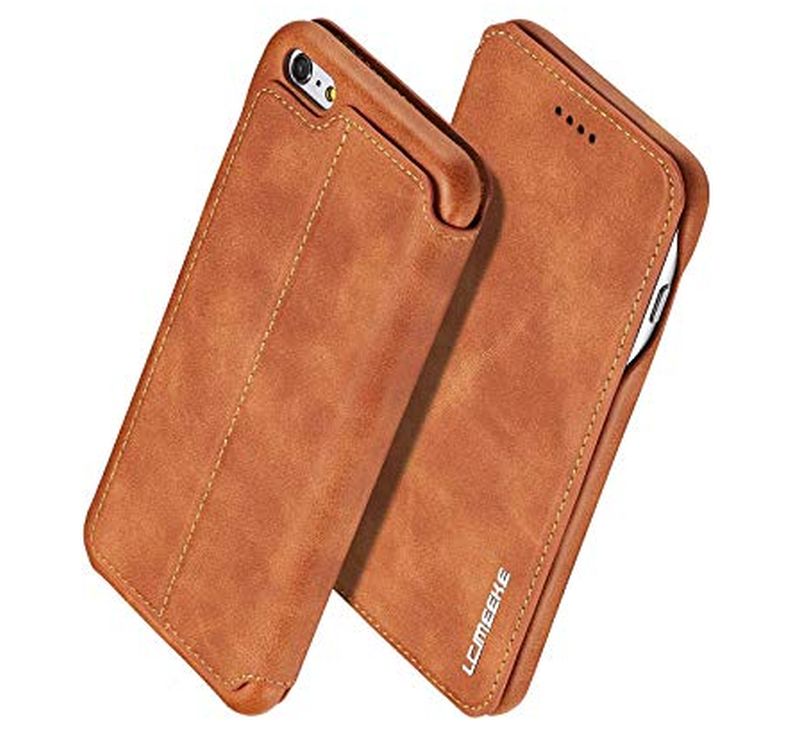 Smartphone accessories as Christmas gifts can't be as nice as this one for the person in your life who loves their iPhone. It looks amazing with the vintage book look, pocket size and is a wallet and iPhone case rolled into one. The wallet is filled with different slots for cash and credit cards, and space for the iPhone or the 4S on the other side. The BookBook protects the iPhone completely, even the camera, but if you want to click some pics, then there is a red tab at the bottom that pushes the iPhone a little out of the case to help you capture some great shots.
Long cables for phones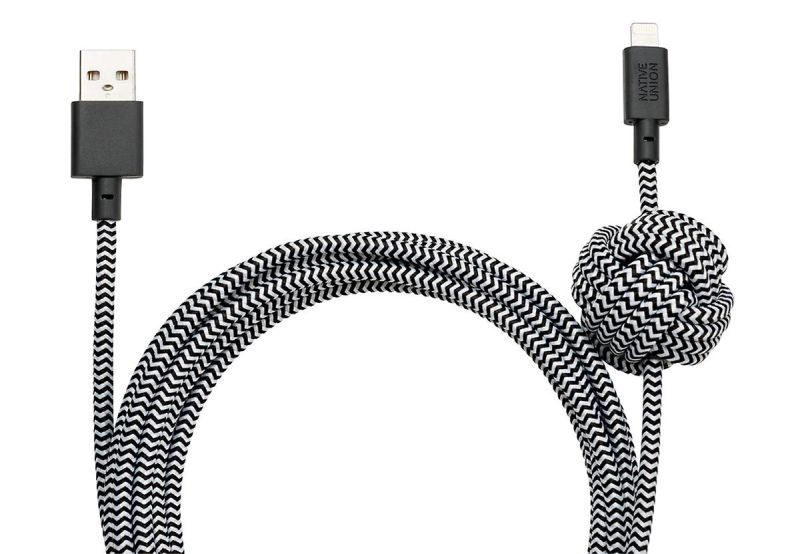 The Native Union Night Cable is a substitute for the lightning cable which comes with every Apple iPhone. The box-included lightning cable is too weak and too short. Native Union cables are long, about 10 feet and durable, which can reach any power point to charge the phone. The knotted weight is a smart addition as it ensures that the iPhone stays in a fixed place while it is being charged. Think about gifting one of these cables as smartphone accessories gifts for the holiday season. 
WHOOSH! Phone Cleaning Kit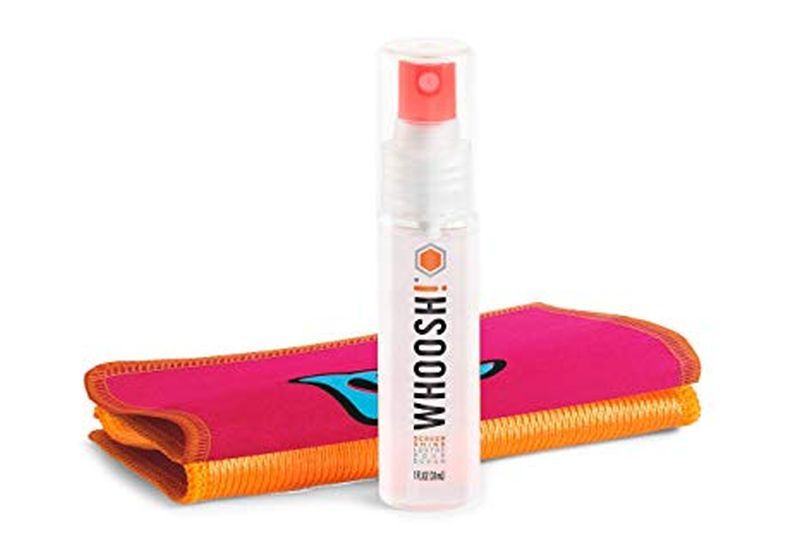 Smartphones are in our hands the whole day. From hands and surfaces, the smartphones pick up all kinds of bacteria. The WHOOSH! Phone Cleaning Kit can clean the phone from germs in just a few seconds. This is one of the most affordable smartphone accessories as gifts, costing only about 12 dollars online. It's especially useful during the flu season when there are pesky germs lurking everywhere.
Yamaha PDX-11 portable speakers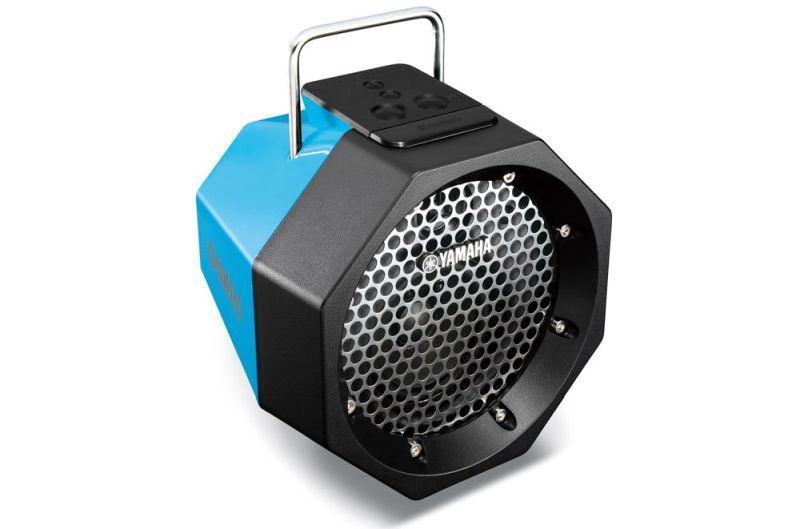 There are a number of iPhone/iPod speakers but they don't look as cool as this one. Its unique vintage looks are appealing and attractive. Those who love retro or vintage style will love the portable speaker from Yamaha. The speakers are Octagonal in shape, with perforated steel grill in front and come in green, white, dark blue and black. The 3.5 mm audio input works with all smartphones including Apple devices. It is powered by 6 AA batteries providing 8 hours of music. It's one of the smartphones accessories as gifts to consider.
Nomad leather iPhone case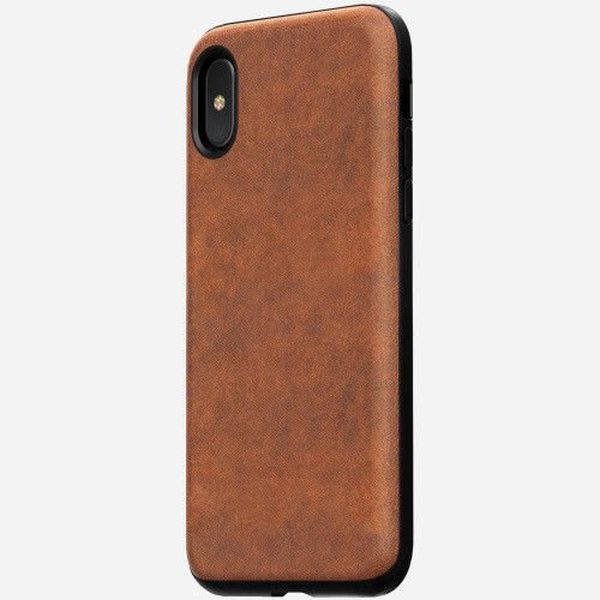 Leather smartphone cases are gorgeous, stylish iPhone accessories. Their protective, durable covers are made with soft Horween leather which ages in a beautiful way. For those owning iPhones, it's a great option as gift.
Anker Powerwave Charger stand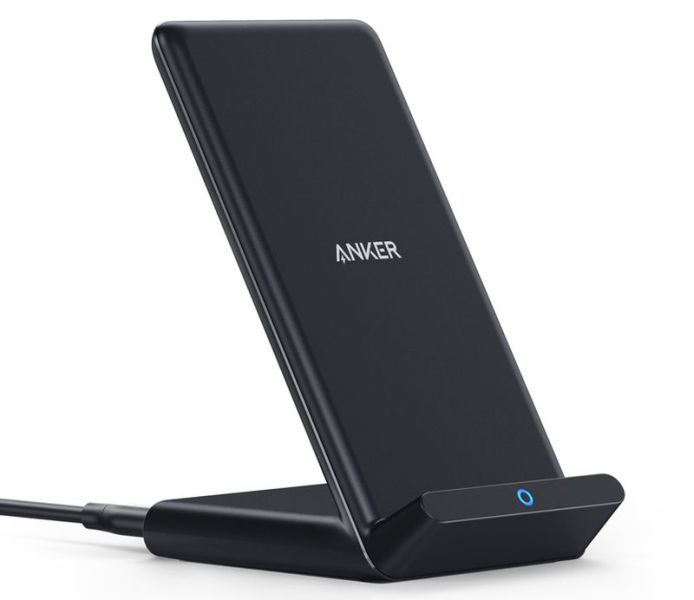 Wondering what to get for your iPhone lover friend or special person in your life? If they have an iPhone 8, 8 Plus, X, XS, XS Max, XR then you ought to buy them this wireless charger. It works well with iPhones and is quite a handy smartphone accessory as gifts for the holiday season.  It can wirelessly charge any iPhone through the thickest of cases. It is available as flat pads instead of stands. The Anker wireless charger supports faster charging speeds too.
Jambox speaker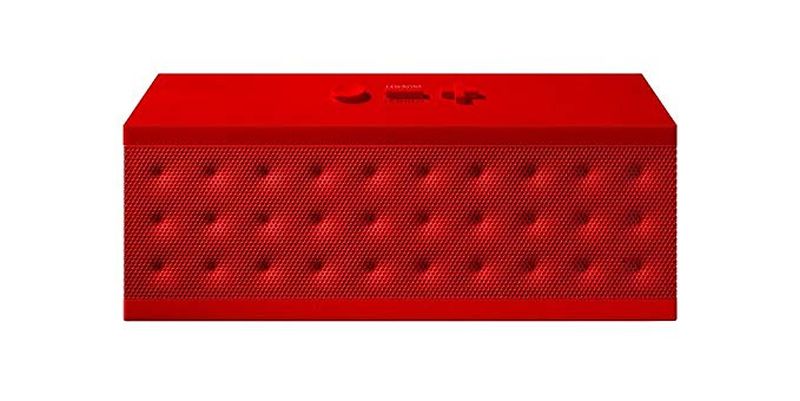 For younger people who love to listen to music on full blast, this Jambox speaker would be great. It can convert any phone, mobile or tablet into a hi-fi sound system. You can play movies, games and music through the Jambox. It fills up even large spaces effortlessly and your party loving teenager would love this speaker.
Zagg screen protector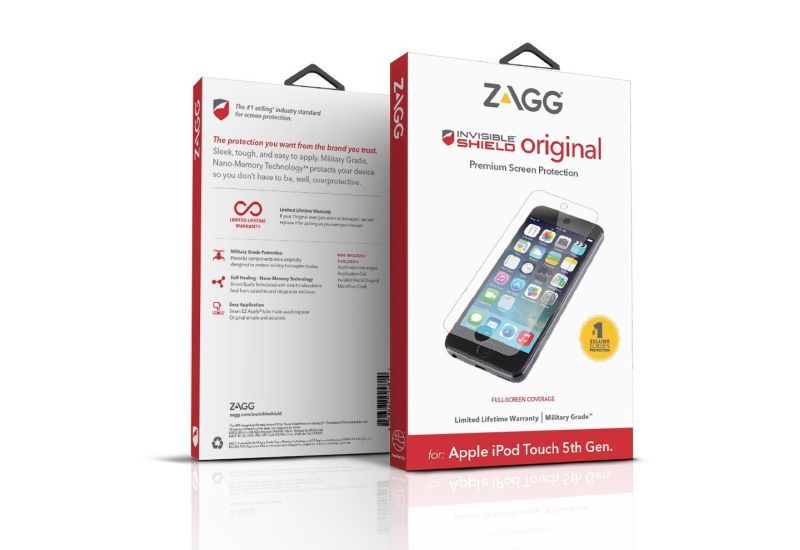 The screen protectors from Zagg can prevent any smartphone from cracking or scratching phone screens inadvertently. The screen protector can be one of the special gifts you hide in the stocking. Zagg screen protectors are famed for their durability and ease of use, privacy shields and blue light filter. With all these cool features, you can gift a few of these to your kids, friends and family as useful and cool smartphone accessories as gifts.
Lamicall phone stand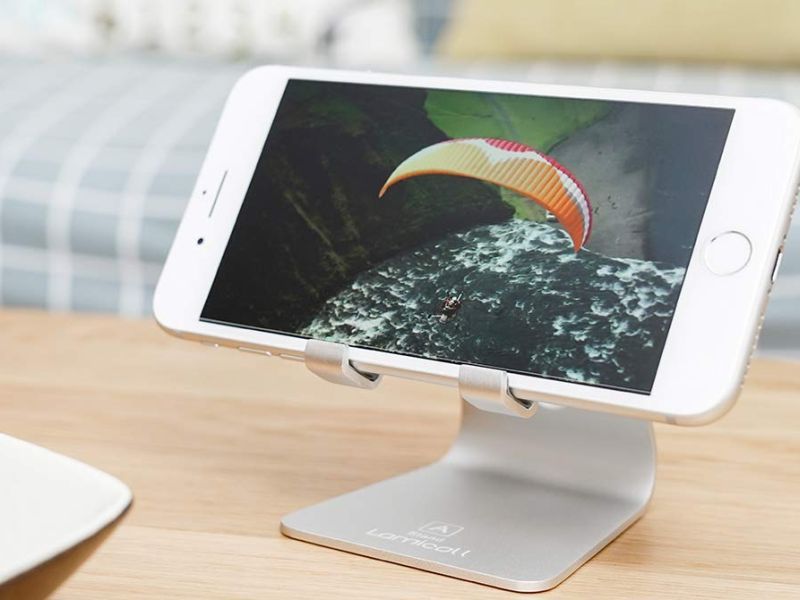 Smartphone stands are some of the best utilitarian gifts which always come to use. The Lamicall one is a desk phone stand with charger i.e. it can be used as a phone holder as well as a charger. There is rubber protection and the design is based on a low center of gravity, which makes it a stable stand. None of the wobbling or fear of falling, when it's holding your giftee's expensive phone.
Bowers and Wilkins PX Active Noise Cancelling Wireless Headphones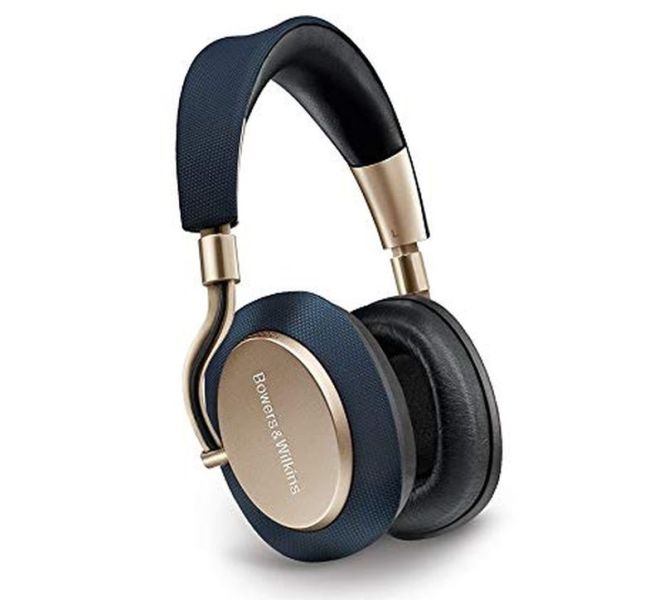 If you want to splurge a little on your dear one, then these noise canceling headphones, wireless to boot, are perfect. It costs around 350 dollars, but the price is worth the function and looks. The classy design, great sound quality, and Bluetooth connectivity makes them great smartphone accessories as gifts. They can be connected to iPhone 7 or later versions without headphone jack.
TrackR Pixel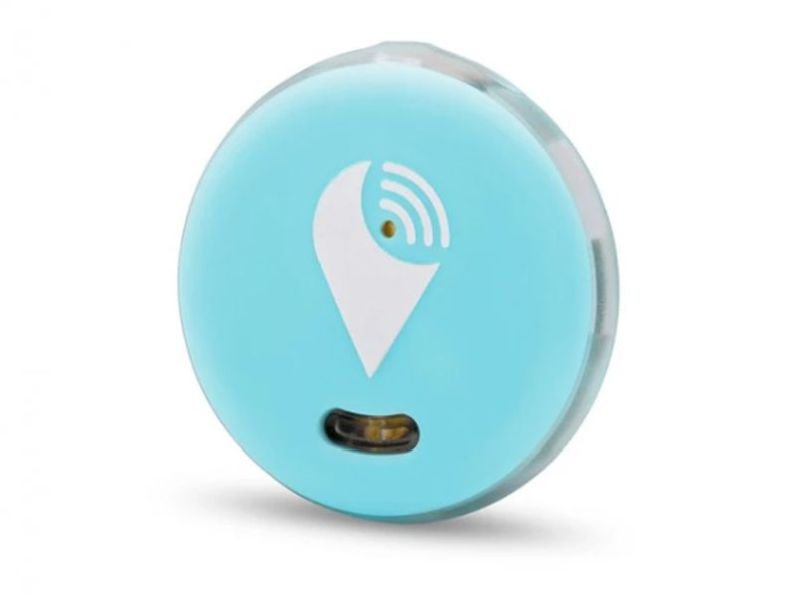 TrackR Pixel is one of those cute accessories that you can put in the Christmas stocking. It's very useful if you do not want to lose anything as it can be attached to wallet, keys, smartphone cases, smartphones and more. Though it does not have GPS, it can report the last known location using Bluetooth. If someone you know has the habit of misplacing or losing their phones, tapping the Pixel will make the phone ring, even if it's in silent mode.
Belkin Car Cup Mount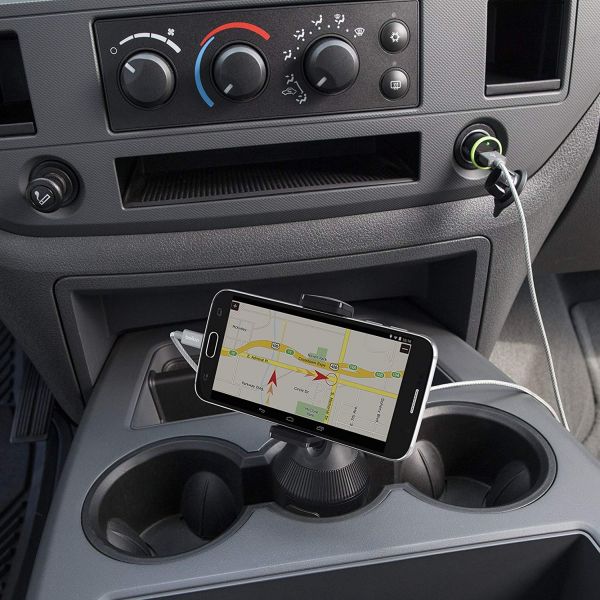 Usually it's tough to navigate using the smartphone when you are driving, as there is just no place to keep it conveniently. The Car Cup Mount can rotate 360 degrees, tilting 90 to lie flat so that it very easy to follow the maps when you are driving. The Belkin car mount can expand to fit any kind of cup holder. This could be one of the very useful smartphone accessories as gifts. 
Apple Airpods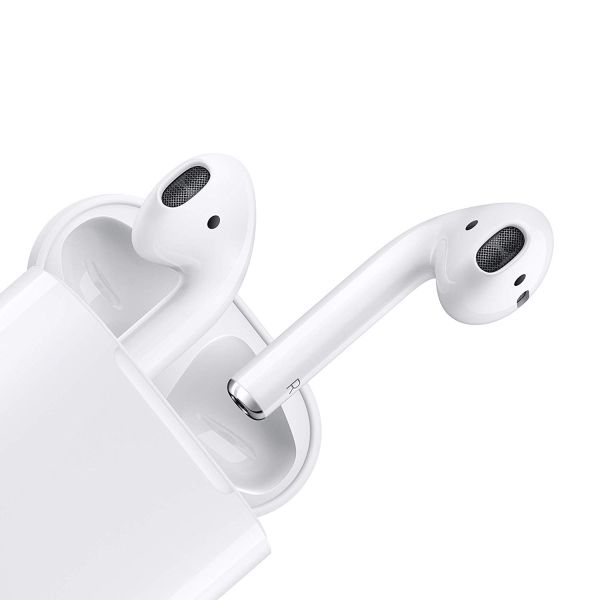 The wireless earbuds which all iPhone users covet are these Apple Airpods. These are simple to use and can be paired effortlessly with Apple phones. They don't lose connection so it gives a seamless gaming and video watching experience. The earbuds case is used to charge them, so you don't have the hassle of looking for another charger.
Google Chromecast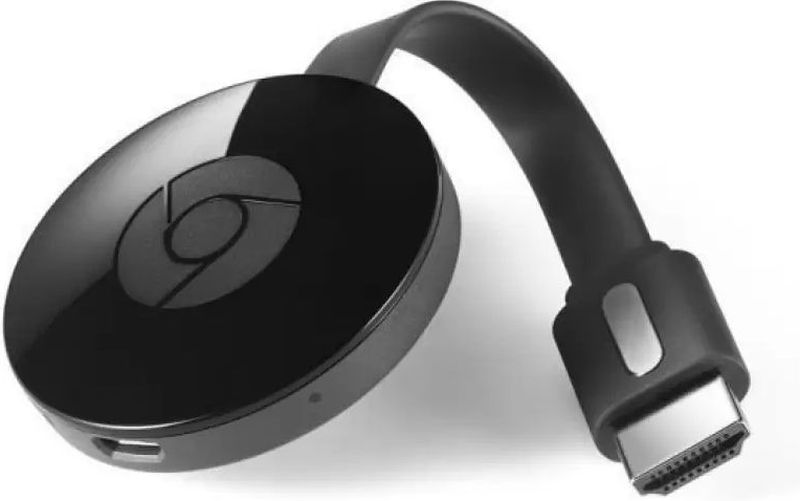 You don't need any other smart set top box connection to view content from a whole range of phone apps, if you have Google chromecast. Gift yourself or your family or friend this chromecast which can be picked up for about 35 dollars. With the chromecast, the recipient will be able to view any content on their TV screens with the smartphone. Netflix, YouTube, Hulu et al can come alive on the big screen with the Google chromecast. It's one of the best smartphone accessories you can give as gifts.
Moment Tele Lens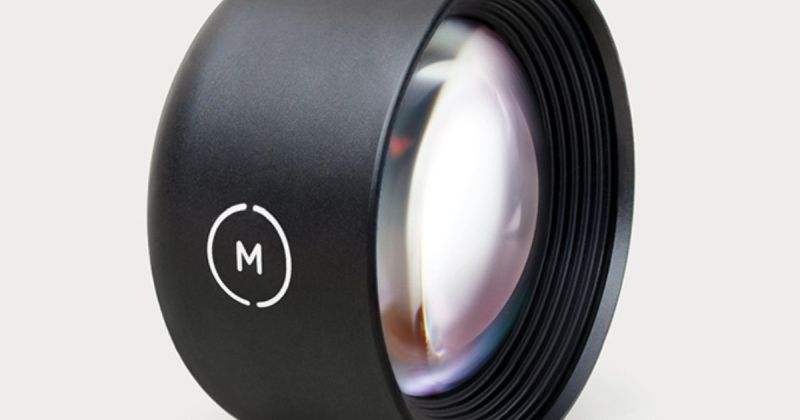 Smartphones these days have decent camera, but with the help of clip on lens such as Moment Tele Lens, the mobile photography can be a notch higher. With focal length of 60 mm, it can be used for landscapes, portraits, sports etc, reducing the need for digital zoom. The Moment lens works with almost all flagship phones, but you have to buy the right case for the phone needed to work with.
AMIR iPhone lens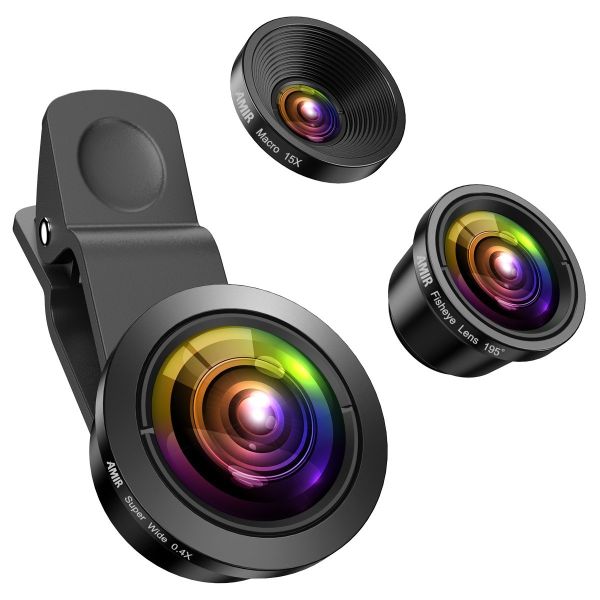 Another clip-on lens is AMIR, but this one is only for iPhones. The set has three lens – 180 degree Fisheye lens, 0.4X Super Wide Angle Lens and 10X Macro lens. All these lenses are quite adequate for all photography lens.
Touch Screen Gloves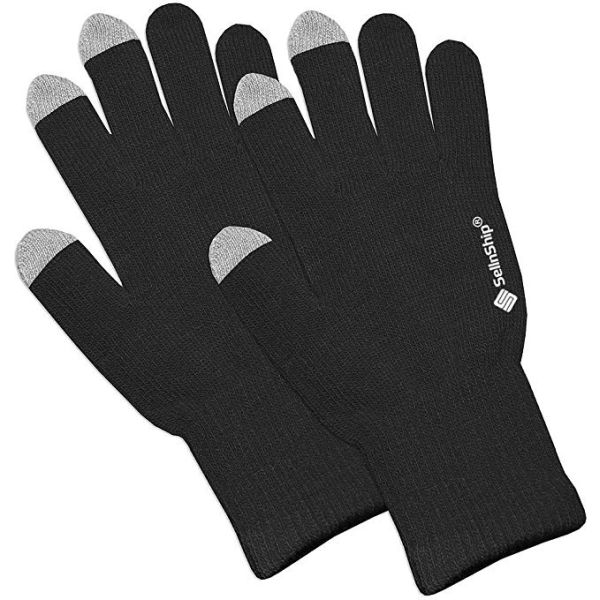 In the freezing winter, it is difficult to open your regular gloves and operate the phone. These cool gloves, which are made from special fibers for the fingertips, are designed especially to operate phones and other touch screen devices. They are available in two basic colors – black and grey. These colors can match with anything so you can gift them easily to any man or woman friend or relative. This is one of the smartphone accessory gifts which will be appreciated for sure.
Mophie PowerStation XL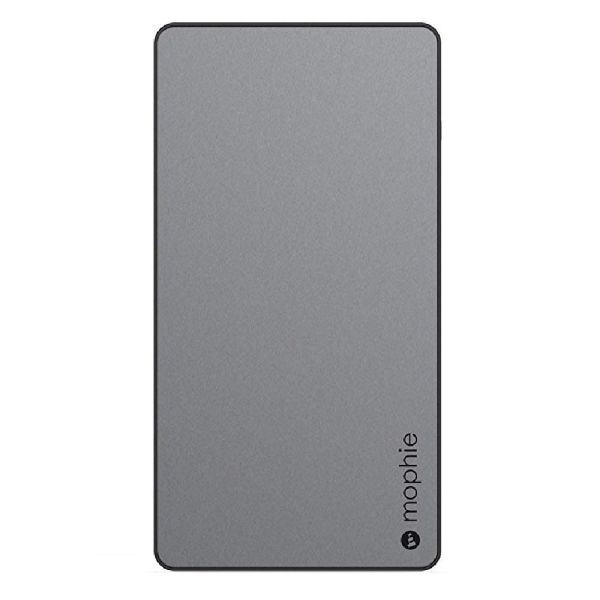 With so many things to do on the smartphone, from gaming to streaming content, the battery tends to run out pretty fast. Your loved ones or friends will not have to despair of battery loss even if they play games which are a drag on battery. The Mophie PowerStation XL has two USB ports to charge multiple devices, all you need is the USB cable for the device.
Samsung Gear VR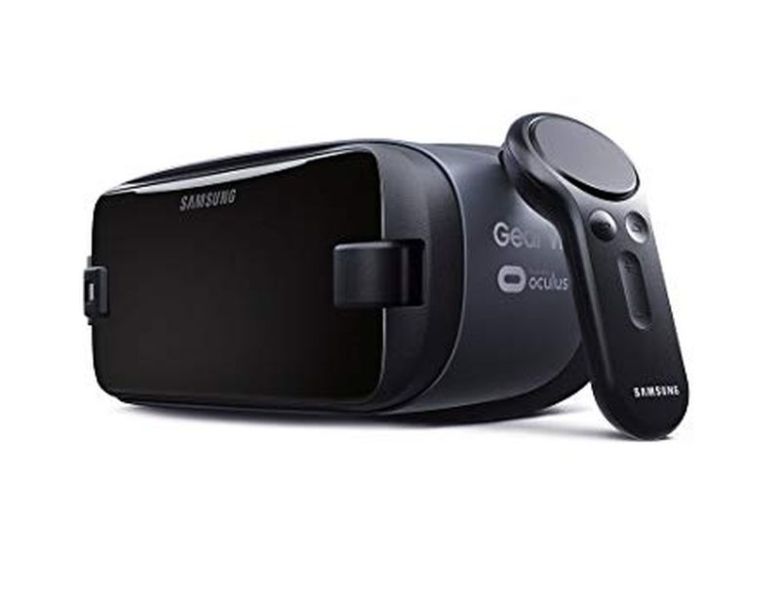 This is the one of the most perfect smartphone accessories gifts for those who own recent versions of the Galaxy phone or Galaxy Note smartphone. All he or she has to do is plug in their phone to the headset and enjoy the VR experience from about 800 or more app options. The VR headset's latest version comes with a controller device also.