These apps will make selling your stuff incredibly easy. You will be able to find customers living in your vicinity, making it easy for you to sell it soon. From antiques, CDs, games, clothes to homes, there are apps which can get you customers for everything. Check out the best apps for selling stuff in your neighborhood:
11 – Best apps for selling stuff in your neighborhood 
1. Decluttr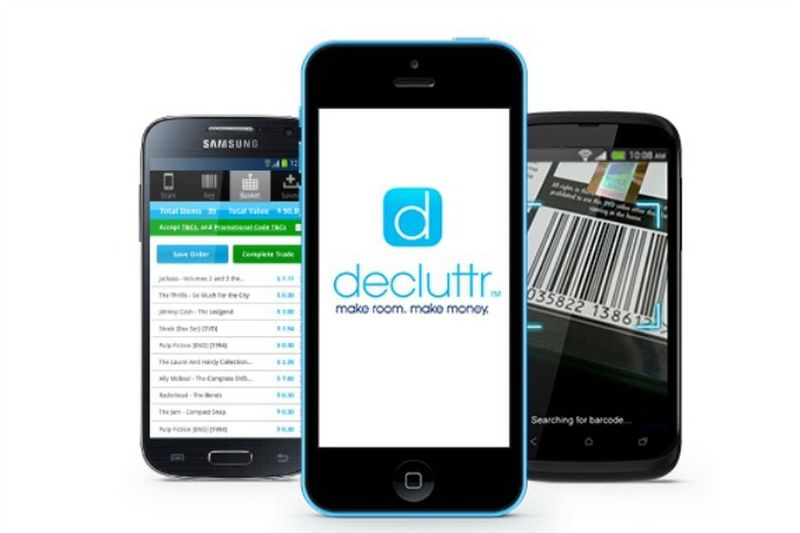 Decluttr is one of the best apps to sell the tons of CDs, games, DVDs and other tech items online. They have very good ratings so you can be happy that your stuff would sell. It's simple to sell things locally on Decluttr. You just have to enter the item on the app and the item will be evaluated instantly. If you want to go ahead and sell it, then the app will send you label for free shipping.
You then have to pack the item, stick the label on it, and drop it at the UPS, location, Customer Center or Retail Outlet closest to you. The payment is deposited to your account or PayPal or is given as donation to your favorite charity.
2. thredUP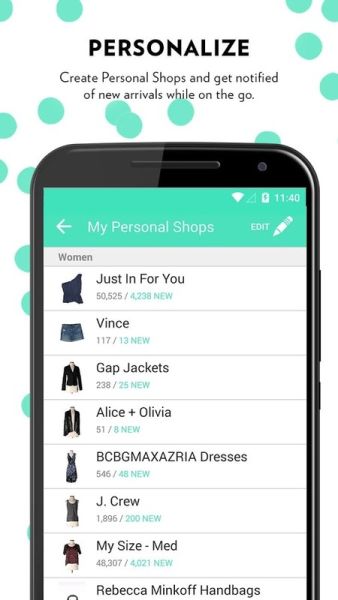 Image Source : i.cdnraw.com
thredUP is one of the best websites to buy and sell items, and it has a reputation of being trustworthy. You can sell used clothes on this site, as it has been designed specifically designed to sell clothes from more than 35,000 brands. The site lists the items which they want to buy, so you can decide the items which might be worthwhile to send.
To start off, you have to order their closet cleanout-kit (free). Then when the bag arrives, you just have to put your gently used clothes and send them. You will be paid when they are sold, and using their payout estimator, you can get the idea of the approx amount you would get for the clothes. This is one of the apps for selling stuff in your neighborhood, such as clothes.
3. Letgo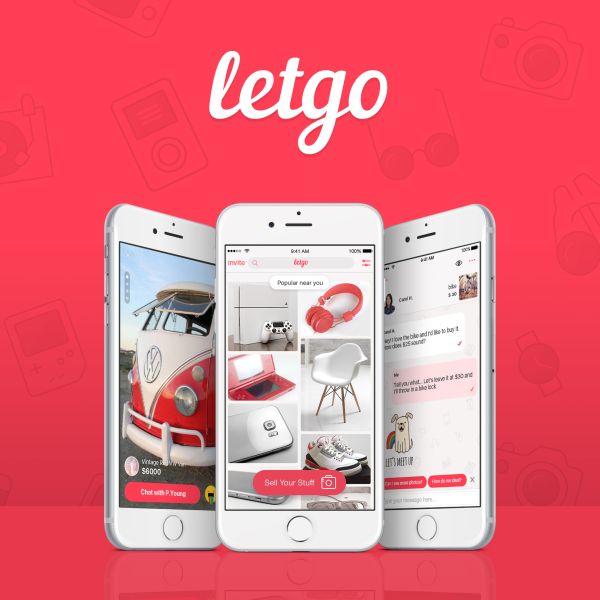 Image Source : mms.businesswire.com
To sell things locally, Letgo is another great app. Anything can be listed on this app, including clothes, tech, furniture, cleaning supplies and cars. Apart from these, there is huge list of item categories, including the 'other' where you can list anything you want which does not fall in the listed categories. This is one of the best apps for selling stuff in your neighborhood, as is proven by the whopping 100 million downloads. The clean interface, in-app tips, easy to use features have found favors with sellers.
4. OfferUp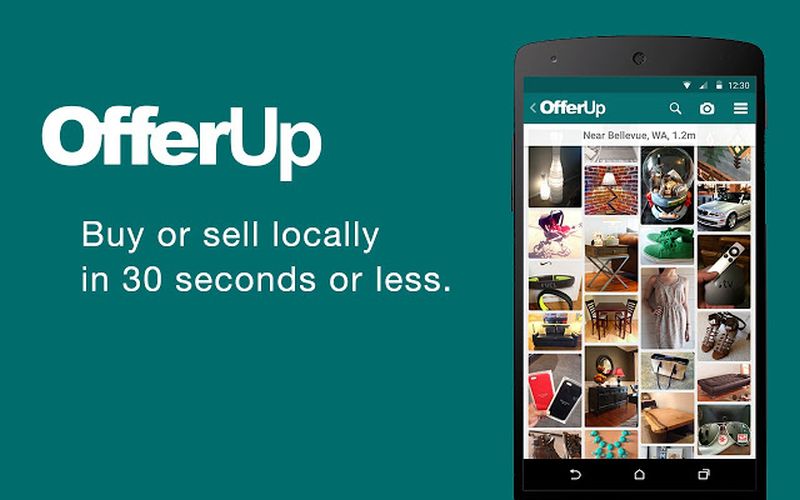 Image Source : lh3.googleusercontent.com
OfferUp's motto is to give their customers a trustworthy and simple experience of selling and buying. They have done a great job, as its popularity shows. A unique feature of OfferUp is the rewards program in which the sellers who have provided good customer experience is rewarded. You can also link the Facebook account to the app to boost credibility.
5. Vinted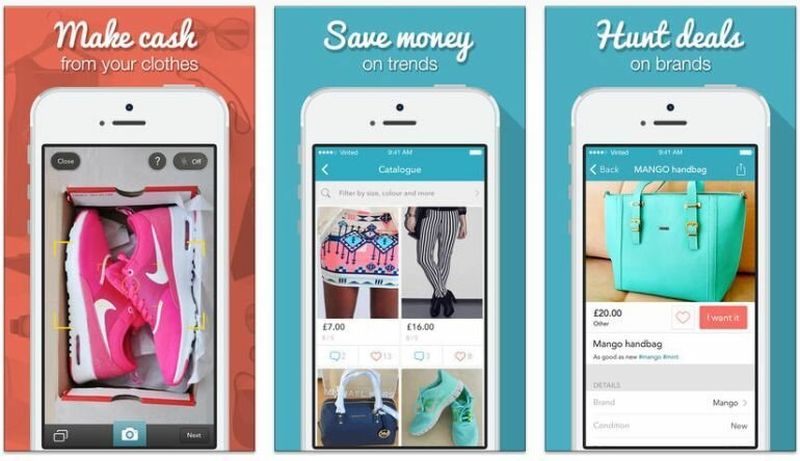 Image Source : topappslike.com
In Vinted, you can swap, sell and buy clothes. You can chat with would-be buyers or post an image of your items.
6. Facebook App
Image Source : cdn57.androidauthority.net
Did you know that Facebook has a marketplace? From your own homepage, click the Marketplace on the top left hand menu. Select the 'Sell Something' and choose category – item, house/place you want to put on rent or vehicle you want to sell, and create a listing. This app which you use to keep in touch is also one of the apps for selling stuff in your neighborhood.
One more way to sell stuff on Facebook is via the local sell and buy groups. From your news feed, choose the 'Buy and Sell Groups', under the Explore category. Here, you will be able to explore the sell/buy groups in your neighborhood. You can join any group and then sell what you want to sell. Read the guidelines before you make your listings.
7. eBay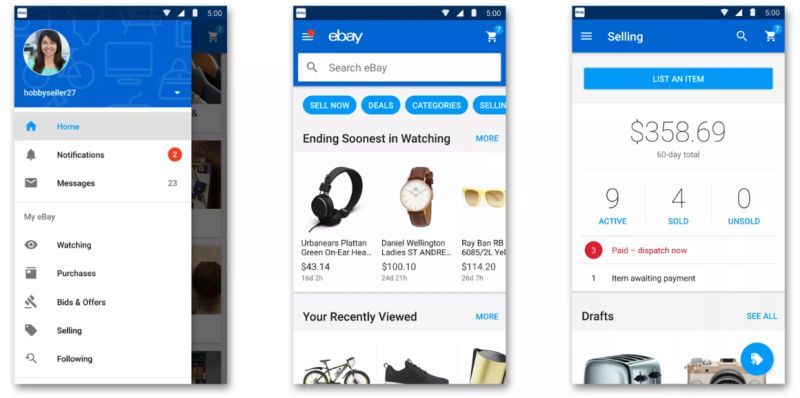 Image Source : i2.wp.com
You already know about eBay. What you may not have known is that it has a feature/mobile app to sell stuff locally. You can reach a huge number of people in and around your home and thus sell anything in the quickest time.
8. Instagram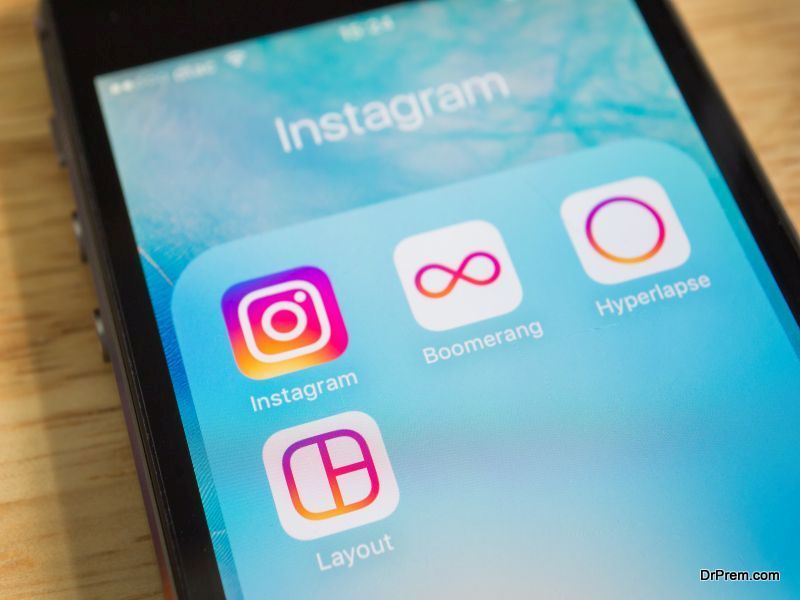 You may not think of Instagram as the selling apps online, but it can be ideal for that. You just have to click the best picture of your item and upload it with the right hashtags.
9. Etsy
Image Source : blog.etsy.com
If you love making handmade products, or you have some vintage items to sell, then Etsy is the app which offers a search feature locally which can help people nearby to find your items for sale.
10. Depop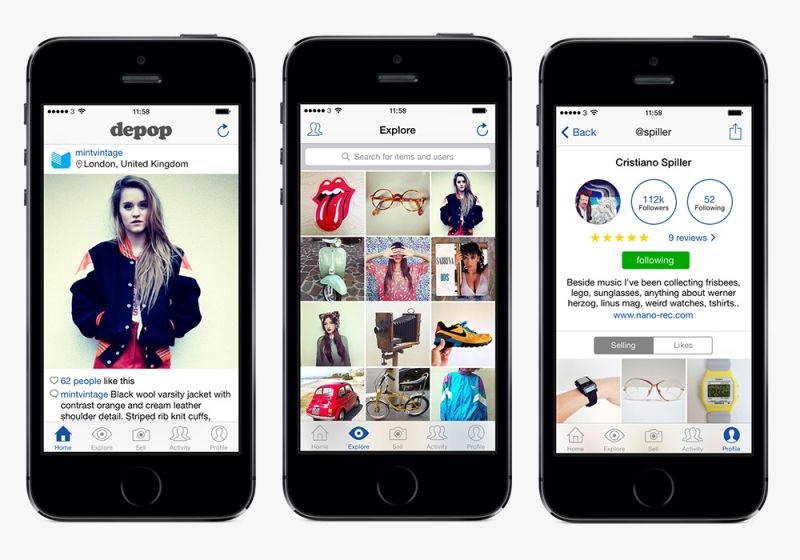 Image Source : businessofapps.com
Depop's description about itself is that is an app for creative people. It has categories for clothing and accessories and other items. You can add video to show the products in an attractive manner.
11. Boxes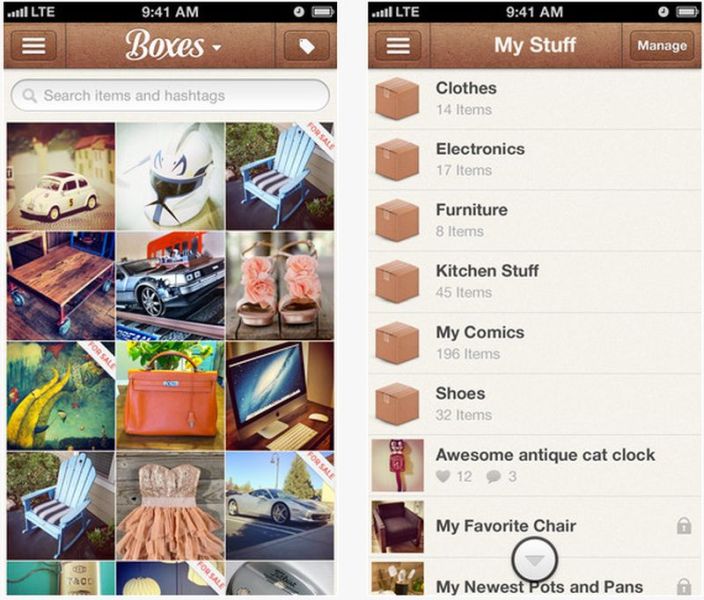 Image Source : media.idownloadblog.com
This app is specifically for people who like to collect things, including collectibles such as comics, jewelry and antiques. This is a good platform to get in touch with others who share your interest.
All these apps can be a great help to sell your things quickly and get rid of all the clutter in your home. Having a clutter free house could give you a head start in living a healthy and mindful life.