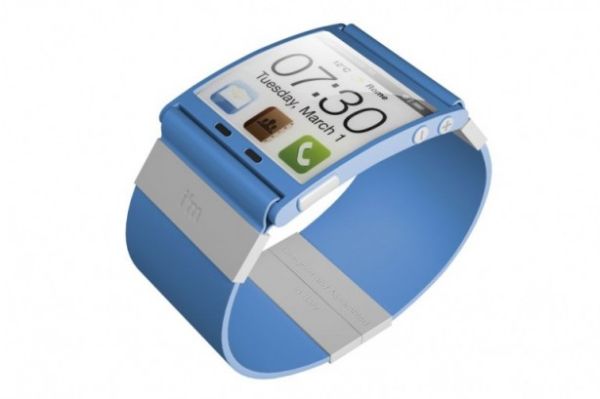 The gadgets that adds elegance and style to your personality is the first and must choice of people with active lifestyle, but carrying all those gadgets along with all the times becomes difficult. Advancement in technology has removed the clutter in our pockets and purse by clubbing the entire multimedia feature in a watch cellphone. The awesome and gorgeous wrist watch cellphones not only add elegance to wrist but also provides functions that allow you to explore the world by a single compact gadget. We have listed below 10 such wrist watch cellphones that you'd love to see.
Excalibur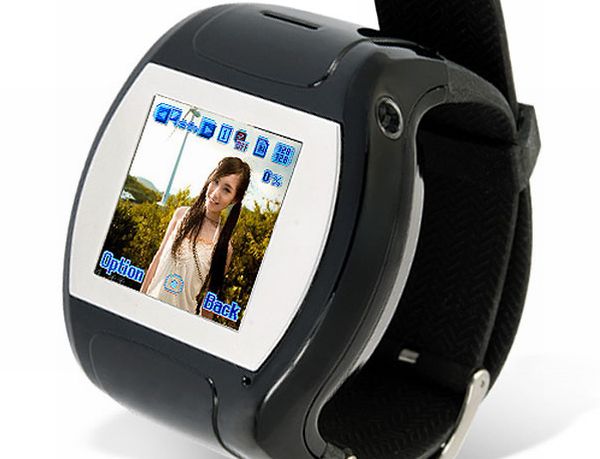 Excalibur, a watch cellphone removes the clutter from your purse and pocket by providing all multimedia features attached to your wrist. It features Digital watch, alarm clock, media player, built-in MIC and speaker, FM radio, 1G Micro SD card included and much more. It is featured with a spy camera that can assist in clicking images or videos by clicking a single button. All the calling options are available in it including caller ID, caller waiting, black list, call barring, call divert and more. It provides a touchscreen that enables the navigation of menu and dialing easy. Moving on to its battery life it uses rechargeable Li-ion that generate a talk time up to 3 hours and standby of 150 hours. It is pre loaded with software tools that include E-book reader, calendar, user profile manager, WAP and more to make our life easy and enjoyable.
F88 Wrist Watch Mobile Phone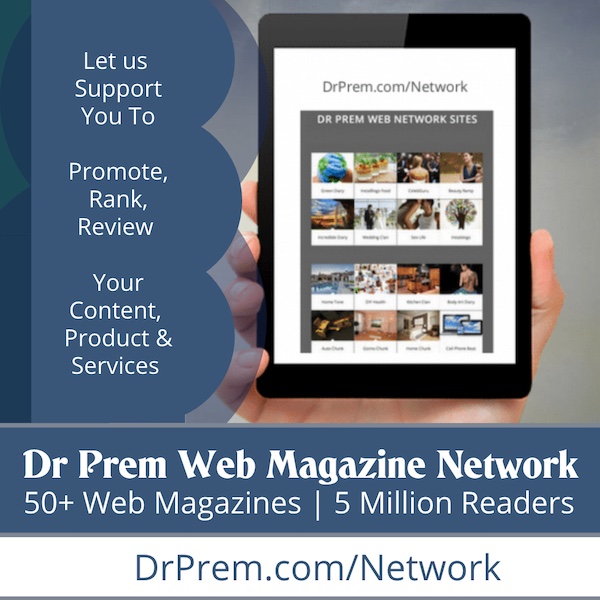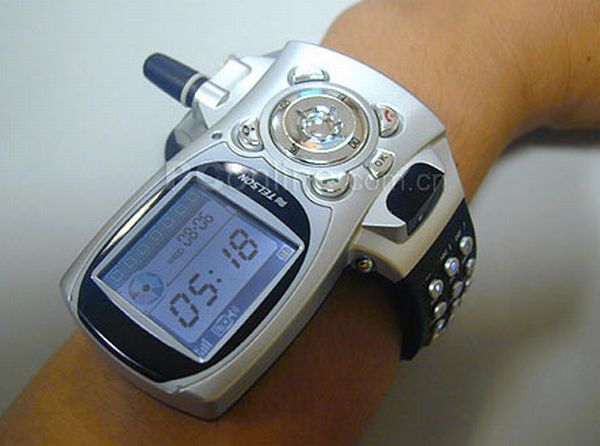 F88 wrist watch with mobile phone would excite you and would lure you with it's an appealing charm. CEC Corp in China Nobody would like to load their pocket with cellphones, if they are getting a wrist watch mobile phone. F88 wrist watch mobile phone features a 3MP 180 degree rotating camera, 26Kcolor display, IrDA connectivity, alarm clock, and a speakerphone. This cool machine would add elegance to you and your wrist. This stylish cool looking watch is available at just $1,111.
Techberry TB007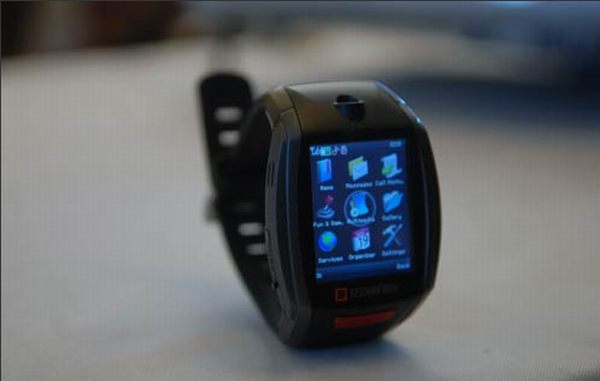 Indian company wireless gadgets have introduced an advanced version of wrist mobile phone. It is India's very first wrist mobile phone offering a very unique and practical functioning in a very compact fashion. Techberry TB007 features a 1.5 inch full touch LCD, 1.2MP camera, Bluetooth & USB connection and 2Gnetwork along with GPRS. Not only this, a micro SD memory card up to 4GB is included with in for media output and all other user friendly features are incorporated in it. Moving to its power element, the phone uses lithium-ion 550 mAh batteries, which provides a backup of up to 1.5 hrs and 2 days stand by time. This wrist watch mobile phone is available at $192 and as per the words of CEO of wireless gadgets; wrist watch will be designed according to different economical segments.
Thrifty Watch Phone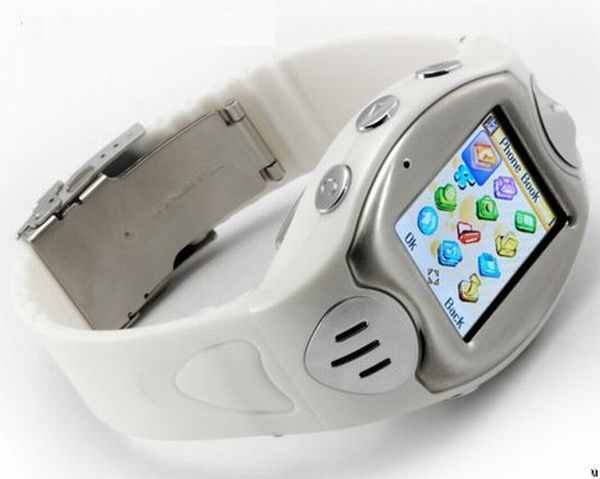 Portable gadgets have become an integral part of our life and the one that don't turn our pocket or bags into a mass becomes our choice. Thrifty watch phone is a one among these and has become all in one device. It not only provides wristwatch along with cellphone but also includes a MP3 player, media player, video camera and PDA and removes the clutter from our bags and pockets. Coming to phone features, it comes with 1.3inch touchscreen LCD display for easy menu navigation and quick dialing and also the built-in MIC and speakers allow making and receiving calls directly eliminating the wired earphones. This cool thrifty watch phone is priced at $95 and is available in 12 different strap sizes.
I'm Watchphone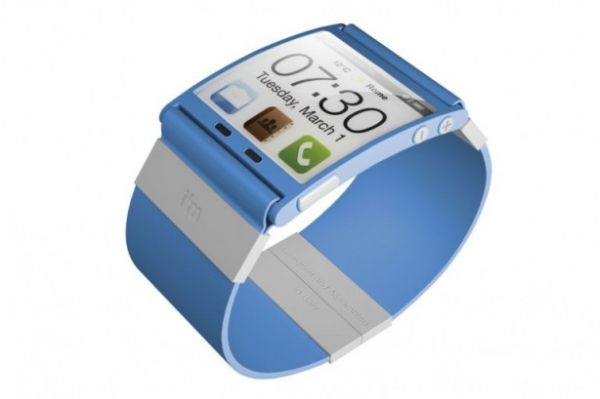 I'm watchphone is a smartphone compatible wristwatch designed by an Italian producer to work with Android-based cellphones that will allow users to remove clutter from their bags and pockets by combining all multimedia features in a small and cool looking wristwatch. It features iPhone 4 and Android smartphone connectivity via Bluetooth, speaker phone for receiving and making calls, a touchscreen that enable easy access to Facebook, Twitter, photo galleries and more. Getting into the technical features it comprises of 64MB of RAM and 4GB of built-in storage as far as batteries are concerned it includes Li-Po 600mAh to provide a good battery life. Shipping of this amazing watchphone will begin on 31st October.
LG Watch Phone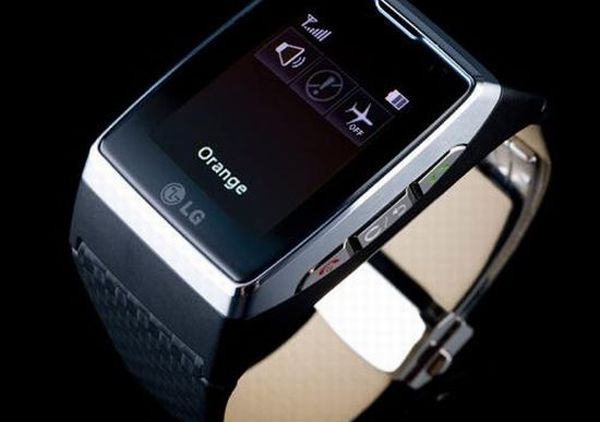 LG watch phone was one of the most anticipated and awaited watchphone, brought by Orange to lure UK public. It features video calling capabilities, HSDPA internet for high-speed web browsing, MP3 player and more all from your wrist. The price for this stylish phone was around $1600. This technically advanced phone adds elegance and style to our life. LG has still bringing watchphones with high advanced technologies for all its customers.
W "phonewatch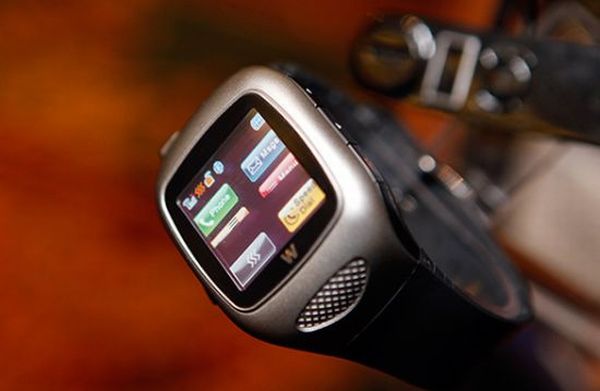 The W "phonewatch from Kempler & Strauss combines the basic phone functionality to a touchscreen interface that allows making its use anytime. It features 1.4MP camera that is capable enough to click good photos and videos. It is paired with Bluetooth headset that enables to pick or receive phonecalls, though microphone and speakers are also available in it. This cool gadget was sold in Europe around $1500.
Phenom Dream Watch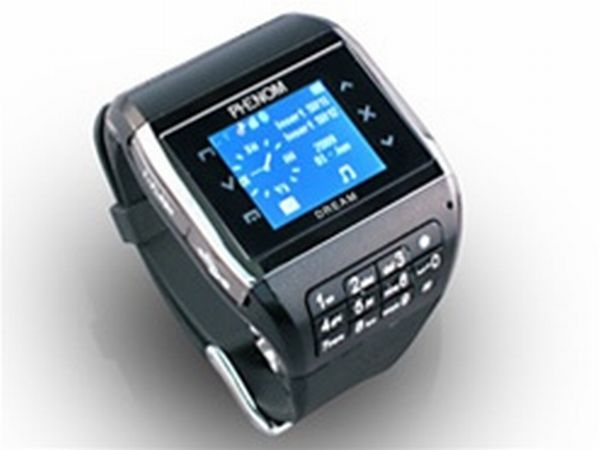 Phenom has came with a new and different model of series of watchphones named as Dream, that makes it different from others phonewatches as it provides the facility of using two SIM cards. This was highly useful for people who need to separate their personal calls from the official ones. It features GSM/GPRS networks, 1.3MP camera, media player, FM radio and more. A numeric keypad along one side of the watch adds a different and good look to the watch. It supports Bluetooth interface and USB and also allows storing the content in microSD memory cards up to 2GB. This stylish wrist watch is offered at $ 395.
G108 Watch Phone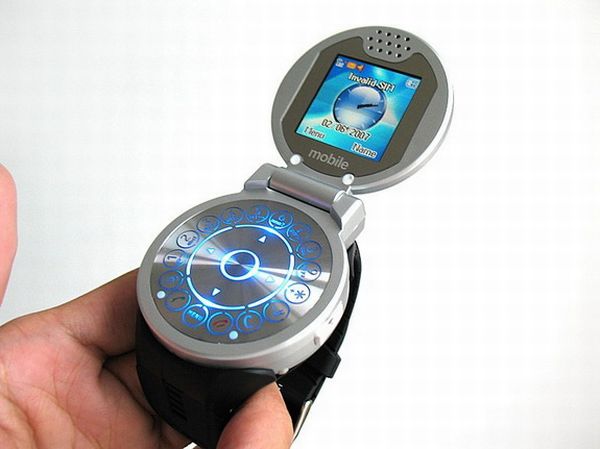 G108 watch phone using a RAZR style keypad in ring layout with a 1.5-inch display screen inside hit the China market. Since it is covered with a flap the phone features a camera of 1.3MP and a bluetooth receiver on its body. Moving on to the technical aspect of the phone, it features 0.5 MB built in memory, memory card slot, 1.5-inch 256k colors with 128 x 160 pixel display screen . This cool and different looking wrist watchphone add elegance and style to our personality.
W100 wrist-watch mobile phone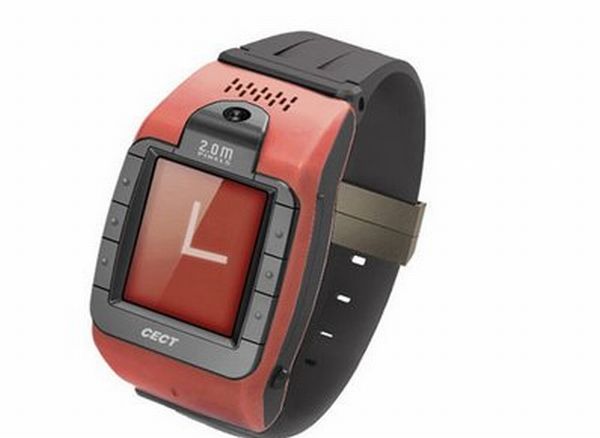 W100 wrist-watch mobile phone launched by Qiao Xing Mobile features 65k TFT-LCD touch screen, 1GB T-flash extendable memory, MP3, Bluetooth, FM radio, 1.3MP camera and more. All these features are combined in a single smart looking watch available in seven colors and will hit all stores in mid of September.