The gadgets that adds elegance and style to your personality is the first and must choice of people with active lifestyle, but carrying all those gadgets along with all the times becomes difficult. Advancement in technology has removed the clutter in our pockets and purse by clubbing the entire multimedia feature in a watch cellphone. The awesome and gorgeous wrist watch cellphones not only add elegance to wrist but also provides functions that allow you to explore the world by a single compact gadget. We have listed below 10 such wrist watch cellphones that you'd love to see.
Excalibur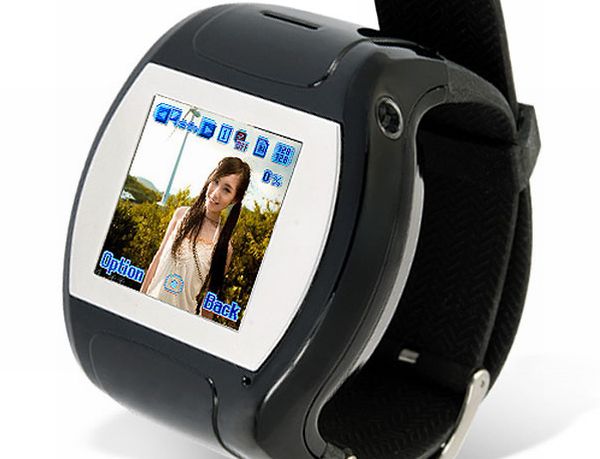 Excalibur, a watch cellphone removes the clutter from your purse and pocket by providing all multimedia features attached to your wrist. It features Digital watch, alarm clock, media player, built-in MIC and speaker, FM radio, 1G Micro SD card included and much more. It is featured with a spy camera that can assist in clicking images or videos by clicking a single button. All the calling options are available in it including caller ID, caller waiting, black list, call barring, call divert and more. It provides a touchscreen that enables the navigation of menu and dialing easy. Moving on to its battery life it uses rechargeable Li-ion that generate a talk time up to 3 hours and standby of 150 hours. It is pre loaded with software tools that include E-book reader, calendar, user profile manager, WAP and more to make our life easy and enjoyable.
2. F88 Wrist Watch Mobile Phone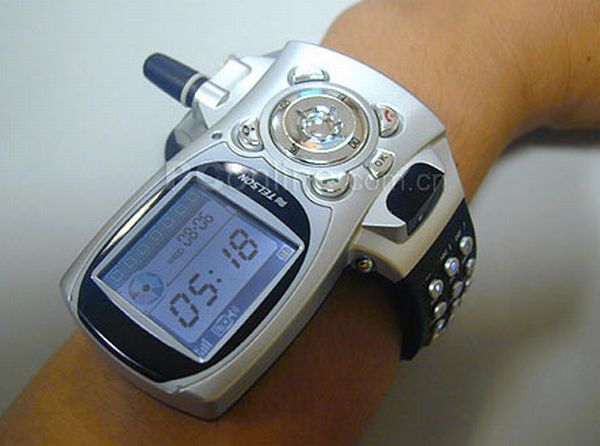 F88 wrist watch with mobile phone would excite you and would lure you with it's an appealing charm. CEC Corp in China Nobody would like to load their pocket with cellphones, if they are getting a wrist watch mobile phone. F88 wrist watch mobile phone features a 3MP 180 degree rotating camera, 26Kcolor display, IrDA connectivity, alarm clock, and a speakerphone. This cool machine would add elegance to you and your wrist. This stylish cool looking watch is available at just $1,111.
3. Techberry TB007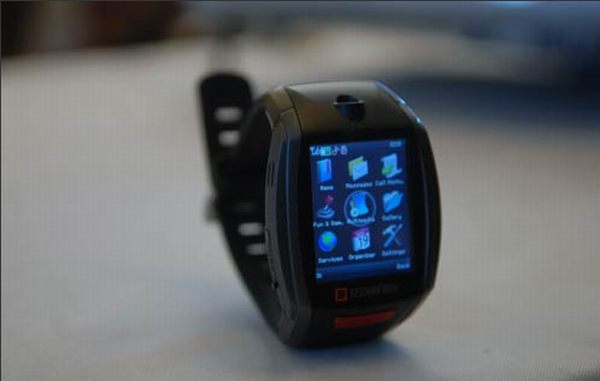 Indian company wireless gadgets have introduced an advanced version of wrist mobile phone. It is India's very first wrist mobile phone offering a very unique and practical functioning in a very compact fashion. Techberry TB007 features a 1.5 inch full touch LCD, 1.2MP camera, Bluetooth & USB connection and 2Gnetwork along with GPRS. Not only this, a micro SD memory card up to 4GB is included with in for media output and all other user friendly features are incorporated in it. Moving to its power element, the phone uses lithium-ion 550 mAh batteries, which provides a backup of up to 1.5 hrs and 2 days stand by time. This wrist watch mobile phone is available at $192 and as per the words of CEO of wireless gadgets; wrist watch will be designed according to different economical segments.
4. Thrifty Watch Phone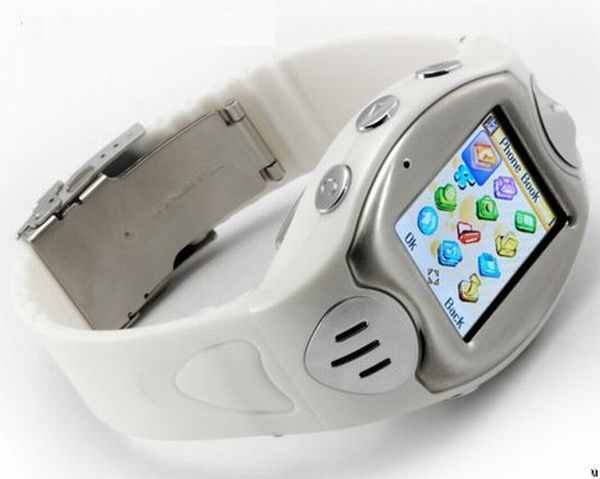 Portable gadgets have become an integral part of our life and the one that don't turn our pocket or bags into a mass becomes our choice. Thrifty watch phone is a one among these and has become all in one device. It not only provides wristwatch along with cellphone but also includes a MP3 player, media player, video camera and PDA and removes the clutter from our bags and pockets. Coming to phone features, it comes with 1.3inch touchscreen LCD display for easy menu navigation and quick dialing and also the built-in MIC and speakers allow making and receiving calls directly eliminating the wired earphones. This cool thrifty watch phone is priced at $95 and is available in 12 different strap sizes.
5. I'm Watchphone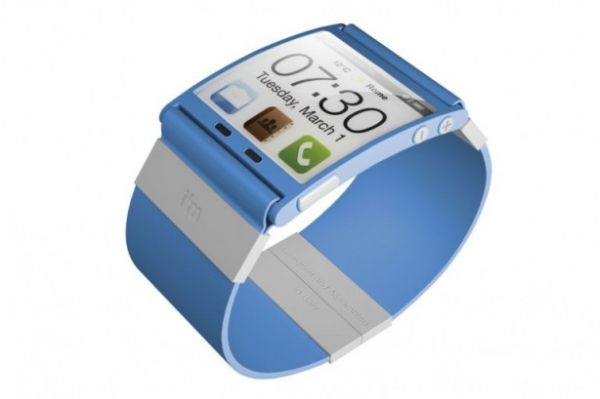 I'm watchphone is a smartphone compatible wristwatch designed by an Italian producer to work with Android-based cellphones that will allow users to remove clutter from their bags and pockets by combining all multimedia features in a small and cool looking wristwatch. It features iPhone 4 and Android smartphone connectivity via Bluetooth, speaker phone for receiving and making calls, a touchscreen that enable easy access to Facebook, Twitter, photo galleries and more. Getting into the technical features it comprises of 64MB of RAM and 4GB of built-in storage as far as batteries are concerned it includes Li-Po 600mAh to provide a good battery life. Shipping of this amazing watchphone will begin on 31st October.
6. LG Watch Phone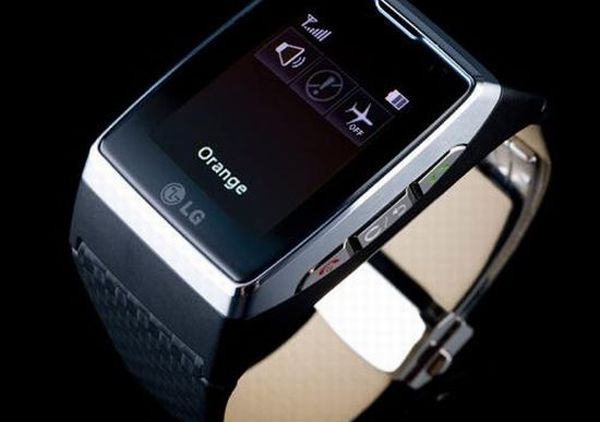 LG watch phone was one of the most anticipated and awaited watchphone, brought by Orange to lure UK public. It features video calling capabilities, HSDPA internet for high-speed web browsing, MP3 player and more all from your wrist. The price for this stylish phone was around $1600. This technically advanced phone adds elegance and style to our life. LG has still bringing watchphones with high advanced technologies for all its customers.
7. W "phonewatch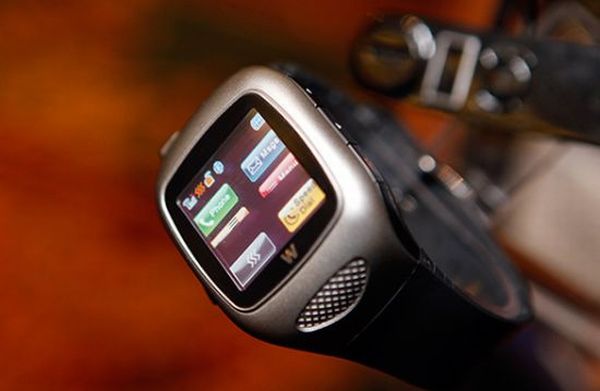 The W "phonewatch from Kempler & Strauss combines the basic phone functionality to a touchscreen interface that allows making its use anytime. It features 1.4MP camera that is capable enough to click good photos and videos. It is paired with Bluetooth headset that enables to pick or receive phonecalls, though microphone and speakers are also available in it. This cool gadget was sold in Europe around $1500.
8. Phenom Dream Watch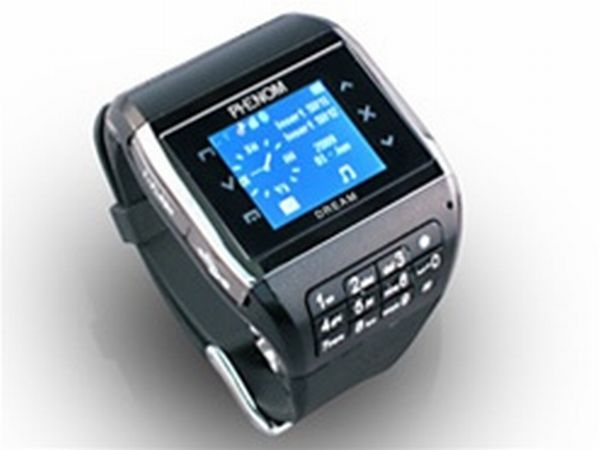 Phenom has came with a new and different model of series of watchphones named as Dream, that makes it different from others phonewatches as it provides the facility of using two SIM cards. This was highly useful for people who need to separate their personal calls from the official ones. It features GSM/GPRS networks, 1.3MP camera, media player, FM radio and more. A numeric keypad along one side of the watch adds a different and good look to the watch. It supports Bluetooth interface and USB and also allows storing the content in microSD memory cards up to 2GB. This stylish wrist watch is offered at $ 395.
9. G108 Watch Phone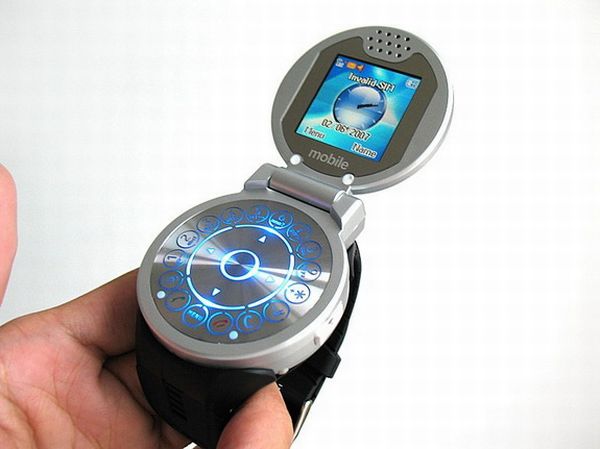 G108 watch phone using a RAZR style keypad in ring layout with a 1.5-inch display screen inside hit the China market. Since it is covered with a flap the phone features a camera of 1.3MP and a bluetooth receiver on its body. Moving on to the technical aspect of the phone, it features 0.5 MB built in memory, memory card slot, 1.5-inch 256k colors with 128 x 160 pixel display screen . This cool and different looking wrist watchphone add elegance and style to our personality.
10. W100 wrist-watch mobile phone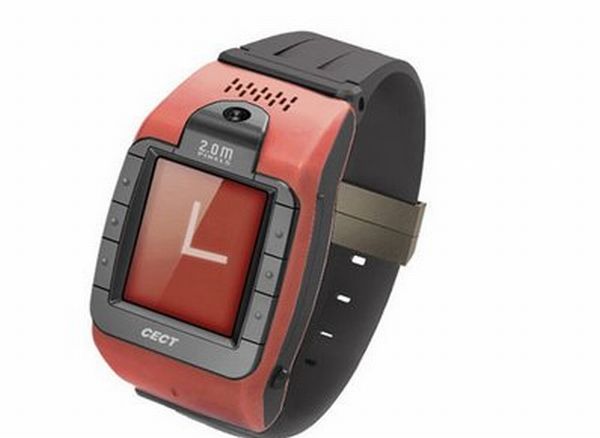 W100 wrist-watch mobile phone launched by Qiao Xing Mobile features 65k TFT-LCD touch screen, 1GB T-flash extendable memory, MP3, Bluetooth, FM radio, 1.3MP camera and more. All these features are combined in a single smart looking watch available in seven colors and will hit all stores in mid of September.
11. Sony's SmartWatch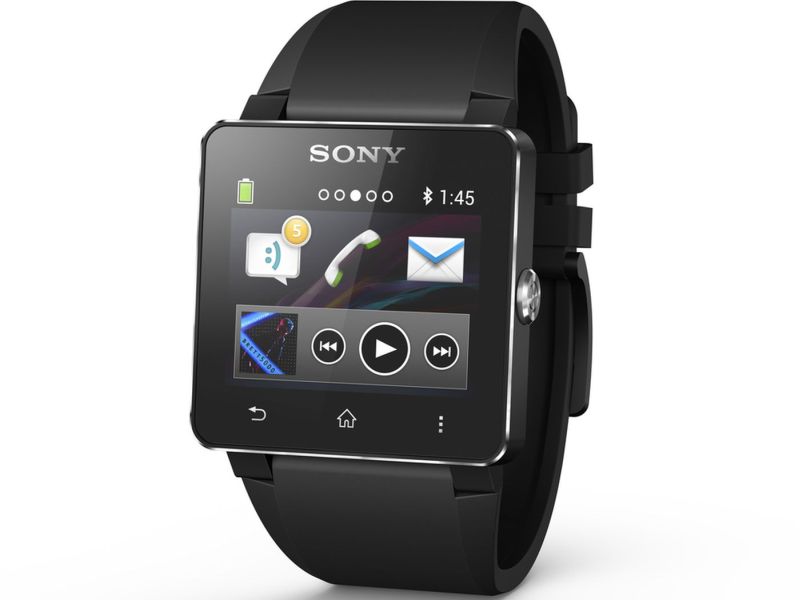 Image Source : cdn.vox-cdn.com
Sony brings the controls of your smartphone to a new SmartWatch. This wearable device routes crucial information to display on the watch. For notification you won't have to pull out your phone, as the SmartWatch would allow you to read your updates. So, now you can check live updates on the go.
The SmartWatch is paired with your phone using Bluetooth (v3.0). So, now you can do most of the things without taking out your bulky smartphone. As you touch and swipe this time piece turns into an information hub for your phone. You can choose from variety apps in the Google store, all compatible with the 1.3 inch OLED screen of this SmartWatch. Further app developers can work towards exclusive apps for this watch. This watch works with Android v2.1 and above.
This attractive timepiece has a black strap and a dust-splash proof body. The watch has a mountain clip which helps you attach to you belt by removing the strap. The product is available in pink, white, mint, grey and blue with a price tag of less than $150. The watch runs for 4 days after a full battery charge. The watch weighs only 0.55 oz and supports many international languages.
12. Samsung Gear S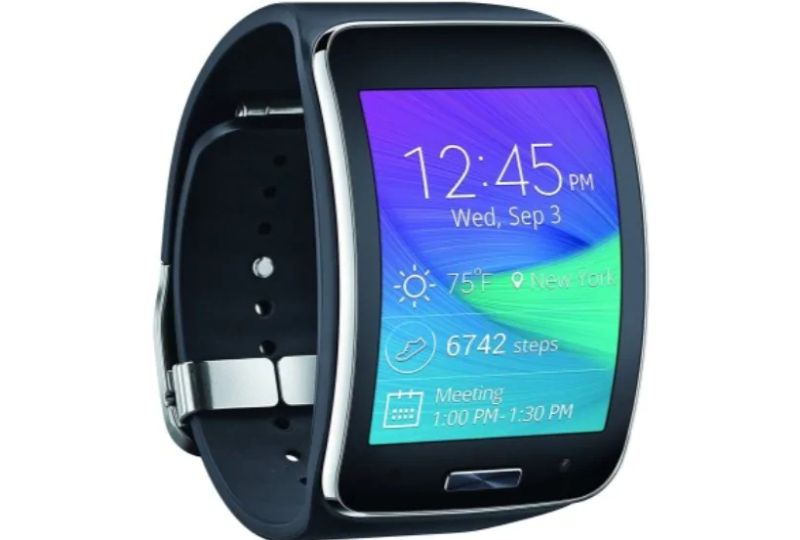 Image Source : i.gadgets360cdn.com
How about combining features of a watch and a texting device altogether in a trendy smartwatch? The Samsung Gear S comes with a sassy Super AMOLED Display with a 2 inch curved screen and a resolution of 360×480 pixels. With the Gear S in your wrist you can get instant access to any beeps that you get for messages, calendar alerts, social networks and other applications even when you have conveniently tucked away your Smartphone in your pocket. Get updated on your own health with the S Health app, reach your destination with the Here Maps, be abreast with news 24/7 with an all day news service and loads more awaiting to amuse you in this catchy Smartwatch.
So much for texting and other useful features, but what about making and receiving calls? Well, Samsung has a solution for that too with its Gear Circle which embraces a 3.0 Bluetooth-enabled headset which sits on your neck with the help of the unique magnetic lock when you are not using it. For other times when you wish to talk simply connect it with your Smartphone and enjoy calling and receiving calls without having to carry your Smartphone in hand.
13. LG G Watch R
Another Smartwatch venture from LG the G Watch R also has square shaped display like its Samsung counterpart. It comes in Plastic OLED 1.3 inch display and is harnessed with 1.2 GHZ Qualcomm Snapdragon 400 processor and a 410mAH battery.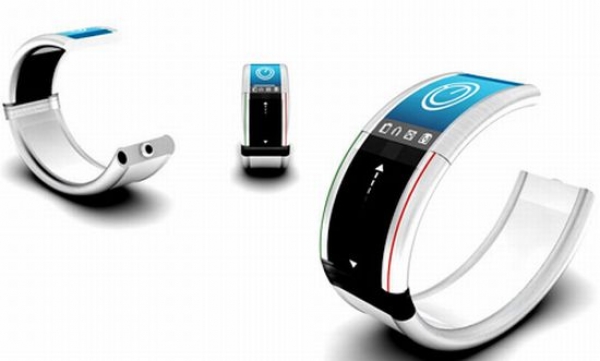 Today the world runs on the wheels of fashion and technology. A person with a bluetooth -studded ear and a smartphone clasped hand is a common sight. When the cellphone has made such a universal presence, why not convert it into a fashion statement?
Behold these trendy yet totally functional cell phone accessories that lend a chic yet clever look to you and your mobile.
14. Sparkle and shine with your earphones fine


This dazzling, diamante-look earphone dream, aptly christened Q-Sound, has been designed by Shepeleff Stephen from Romania.The solar-powered Bluetooth headphones look like a headband on-ear headband .With solar power, these classy earphones have made the energy efficiency and time limit ( experienced with other normal earphones) redundant.
Q-Sound, though fabricated in plastic has a satin-silver exterior, aptly complemented by the ultramarine radiance of the solar cells embedded on the cover and headband piece. This futuristic gadget is given a new dimension by the heagonal pattern onits exterior.
For any fashion buff, this hi-tech gadget is a must.
15. Swap your bracelet for this strap-up phone


A brain-child of Nokia, this strap-up phone, worn on the wrist, enables you to keep in touch with friends and folks without lugging a cumbersome cellphone along. However, this compact gadget is not a total cellphone as it does not facilitate voice calls or text messages.Yet predefined messages activated by your hand movements enable you to access your friends. So reach out to people by triggering your strap-phone without interrupting your dance or party.
Yet to hit the stands, this strap-up phone is eagerly awaited.
16. Enchanting e-mobile bracelet:


This novel cellphone accessory called e-mobile doubles up as a trendy looking bracelet. Its unique design enables us to open it and attend a call , upon sensing its vibration on receiving a call or message.
The only lacuna is the lack of a screen to display the number dialed or received.
17. Dial with The Dial:


With great functionality, this mobile phone cum bracelet designed by Jung Dae Hoon , is aptly named " The Dial".
Unfasten its strap and behold the numbers displayed from interior holes.Also incorporated into this sleek sensation are sensors which respond to numbers dialled.
18. Chatter on with your color ring


Who wouldn't love to wear a finger-ring and that too, one which doubles up as a cellphone accessory. Adorn a color ring designed by BCK on your thumb and middle finger and watch them function as a hand set and mike, connected wirelessly to your mobile.
Now chatter on with these colored rings which are both functional and fashionable.
19. Slide a Samsung Phone Bracelet on your arm


Ideal for athletes, adventurers ,sportspersons, tech-buffs and gadget-freaks, this Samsung phone Bracelet looks rugged and ready for mobile communication.
Using a tactile keypad with a split pad design and an OLED touchscreen display, even YouTube and Gtalk can be accessed through this bracelet designed by Eric Campbell.
20. Take on this Thrifty Watch-Phone


A thrifty watch phone is a quad band GSM unlocked phone operating at 850MHz, 900MHz, 1800MHz, 1900MHz frequencies, that can be used from anywhere across the world. This Watch Phone is the latest in the market integrating all the functions of a modern cell phone with a convenient wrist watch at a fraction of the price!
Complete with Quad Band,GSM and Broadband connectivity, this thrifty watch-phone features a clear and accurate touch screen LCD displaywhich allows for quick dialing easy and menu navigation .You don't even have use the included stylus, just use your fingers!
This Watch, cell phone, MP3 player, video camera, media player, and PDA – all-in-one gadget comes at an affordable price of $81.82 .
21. Embellish your finger with Sony ring phone


Shaped like a ring and functional like a phone, this ring phone from Sony is the latest craze of gizmo-freaks. Designed by Tao Ma, this award winner at China, can be interfaced with a micro phone.
Functioning as a basic mobile, to send and receive calls, this ring phone is really rocking!
22. Brace yourself with this bracelet-watch phone


It's a cellphone cum electronic watch with an in-built camera. This trendy bracelet-watch phone has a clear touchscreen along with voice- recognition software. Designed by Mac Funamizu, this bracelet-watch phone is truly functional.