Introduction
With apps like Evernote and Google Drive, you can improve your productivity with Android devices. While Evernote is your all-purpose Android app, Google Drive lets you easily store and manage all your files in a jiffy. In addition, LastPass is another great Android app that can keep all your passwords safe for you. Here is our pick of the 5 best Android apps to have on your device for a great experience.
Evernote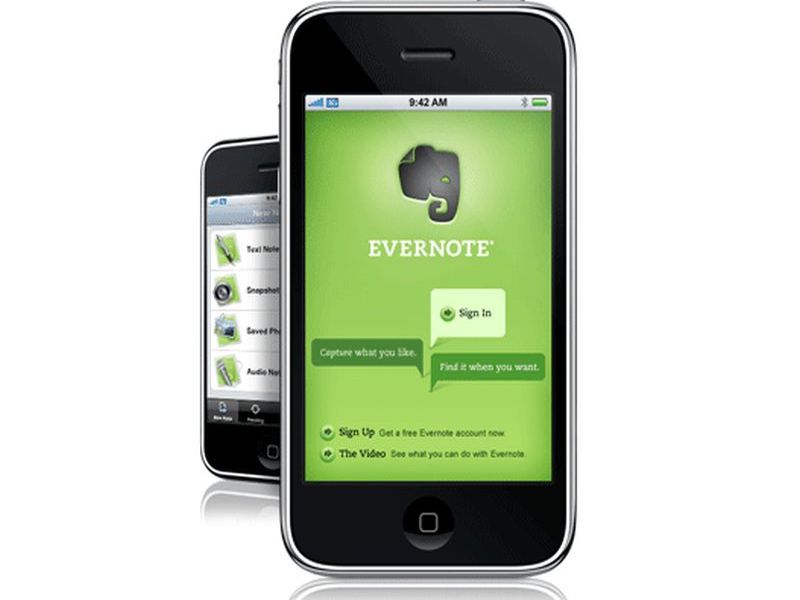 With functionality ranging from making and managing a list to assisting with a web page clipper, Evernote has it all. One great feature brought to the table by Evernote is its OCR (Optical Character Recognition). The feature allows you to search text within photos. The Android app supports a voice recording feature that lets you make notes using your voice. All you have to do is to say things that you want the app to note and voila, it will. In short, the app is a multi-tool app that helps you carry out research and deploy on your Android device better.
Google Drive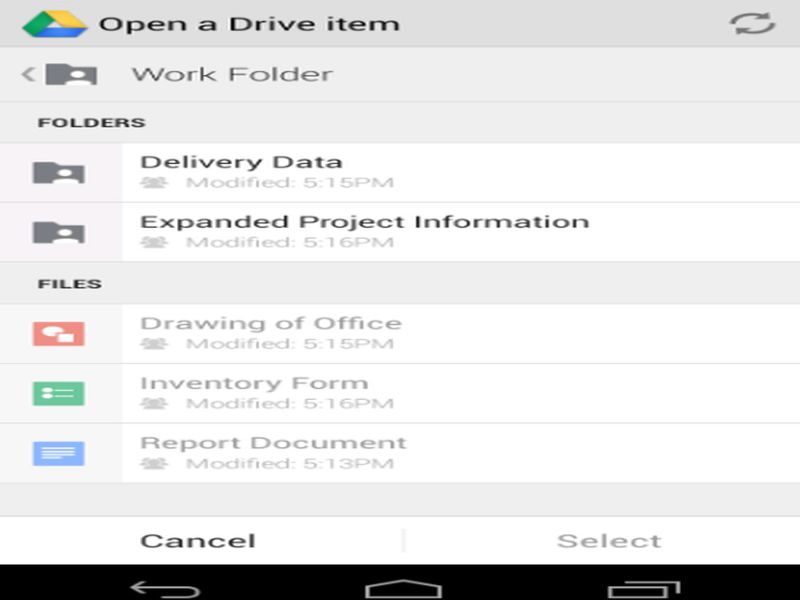 Everybody's favorite storage service is now available on your Android device too. In fact, Google Drive isn't only an online storage service, it also lets you store your files locally for offline viewing and editing. As soon as you come online, the changes are made automatically to the stored files. In addition, the Google Drive app for Android lets you access Google Sheets and other office utilities that let you manage your official files while on the go. The app can be used with other Google apps installed on your Android device.
LastPass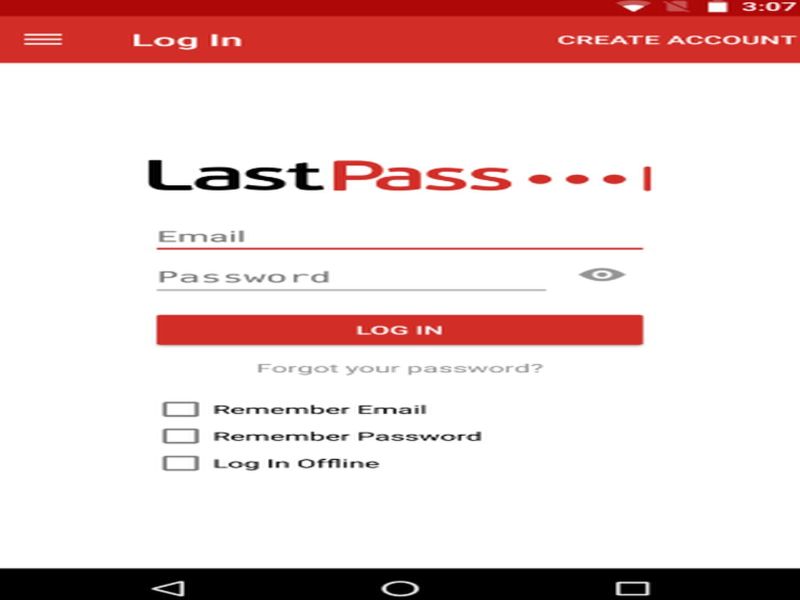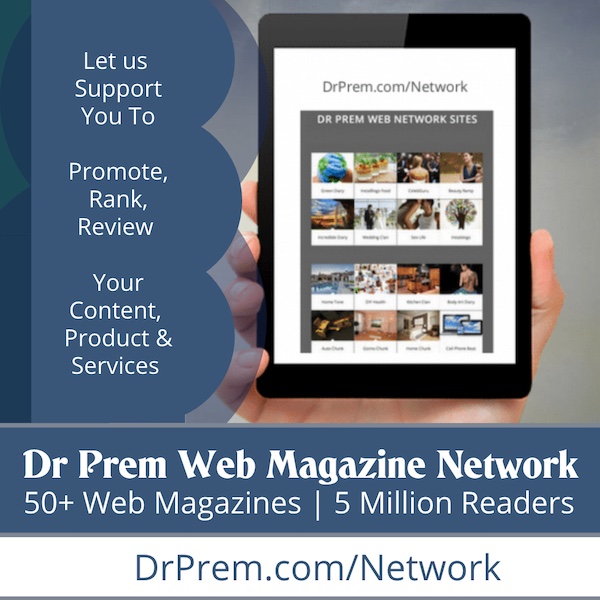 Want to manage your passwords; LastPass lets you create complex and undeterminable passwords for all apps and sites that require you to do so. The app fills in stored passwords not only to specific apps but to apps opened in other app windows too. In addition, to take care of all your passwords, LastPass allows your device to fill-up your personal information in forms automatically. You can safely share passwords with other people via LastPass's password sharing capabilities. The app works like a charm for those who easily forget passwords and equally well for those with hundreds of passwords to manage.
NordVPN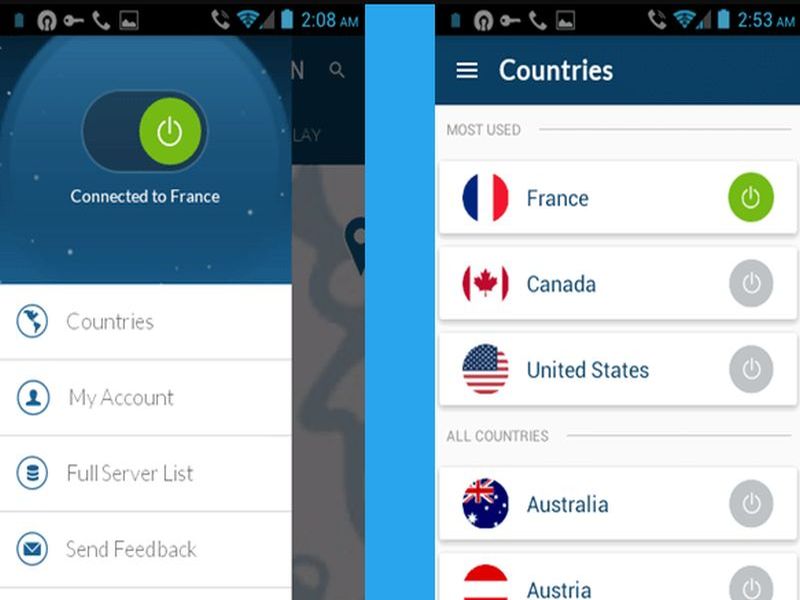 For safely connecting to public Wi-Fi networks with your Android device, NordVPN might come in handy. The app helps to keep your device safe against dangerous attackers looking to intercept your information. Other than this, the networking app lets you hide your IP address from advertisers. With the help of the app, you can access geo-locked content. The app allows you to select from a number virtual locations to display to your advertisers or to those that are spoofing on your network.
PicsArt Photo Studio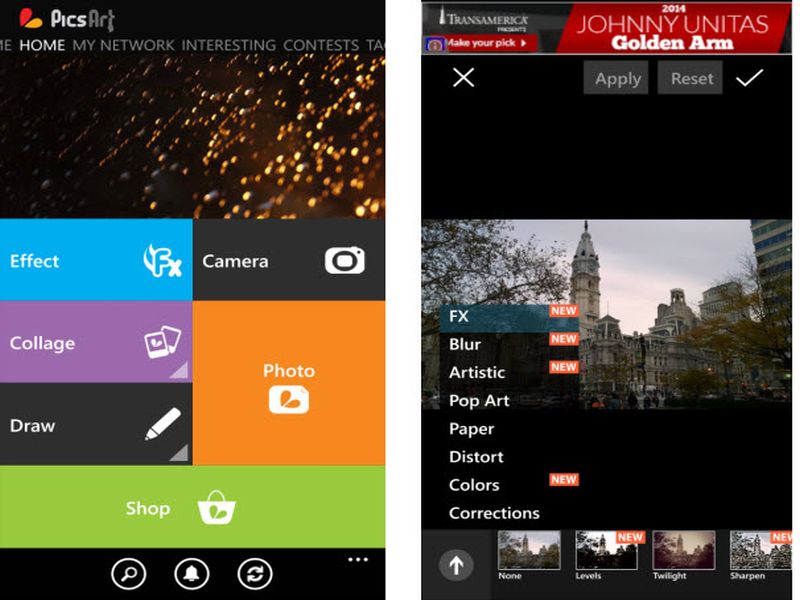 Smartphones are becoming more and more popular for editing and giving a small retouch to photos. To add you to the process, PicsArt Photo Studio is here. In addition to a number of photo filters, the photo editing app packs a number of photo tools that lets you create complete masterpieces perfect for uploading to Facebook and boast over friends. The app comes with a photo-sharing feature that lets you instantly upload your creations to Instagram. Whether you are looking to apply small minor effects on your pictures or like to redesign the entire image, PicsArt Photo Studio will surely come in handy for the chore.