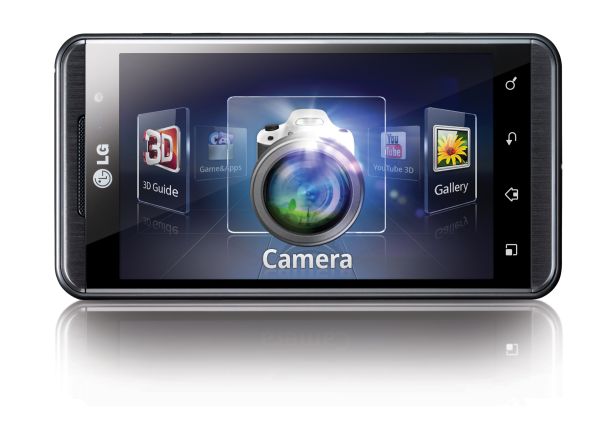 Ever since the first iPhone release, most of the high-end smart phone manufacturers are trying to match the ability and performance of the iPhone. In order to achieve this benchmark, most of the rivals have opted for Google's Android OS on most of their high performance smartphones, coupled with the new dual-core processors. But, we must ask if coupling Android OS with dual-core processors really help their case? May be not, as the Android OS versions until Gingerbread 2.3 are not well optimized to fully utilize the capabilities of dual-core processors. But this hasn't stopped mobile manufacturers from rolling out smartphones fitted with the fastest dual-core chips on board. Let's look at the best and ultra powerful dual core smartphones out there.
Motorola Atrix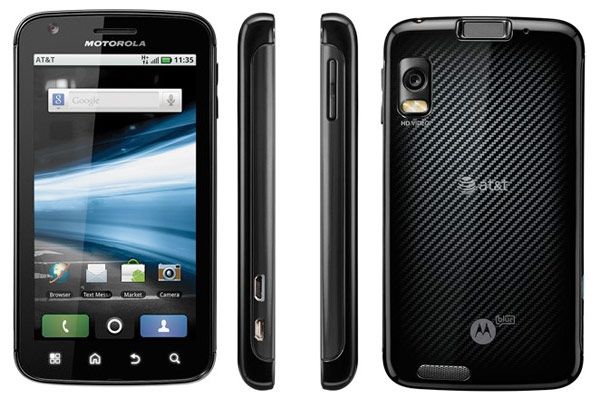 The Motorola Atrix or simply Atrix 4G is fitted with a sharp 4-inch display, with a resolution of 960 x 540, offering high speed 4G HSPA+ data throughput. It has a 1 GHz dual-core processor with 1GB RAM. It also has 5MP camera on board that is capable of taking some nice shots in day light as well as low light conditions, and is able to record HD video at 720P.
Samsung Galaxy S II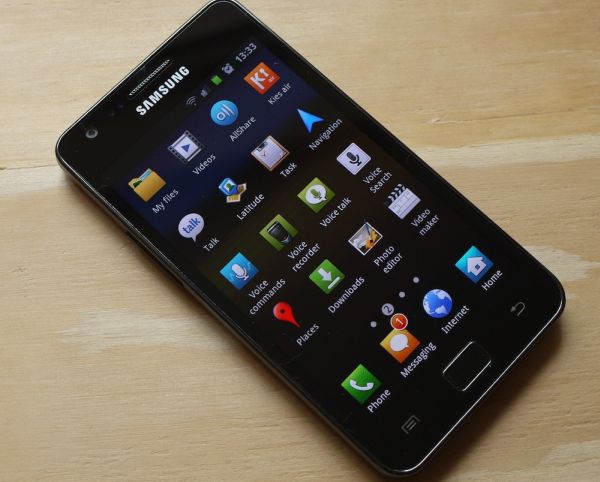 Samsung Galaxy S II is a device that can give iPhone run for a money, sporting a huge 4.3 inch Super AMOLED Plus screen that is also toughened with Gorilla Glass, weighing just at 116 g for its large but slim form, measuring at 125.3 x 66.1 x 8.49mm. And, throw an excellent 8MP camera, good battery life for a smart phone, and a dual-core 1.2 GHz processor, you have a winner here that can displace iPhone as the preferred device in the niche smart phone market.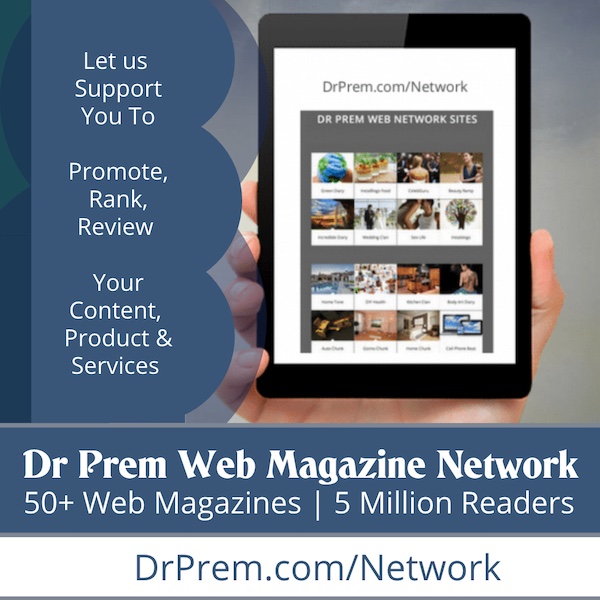 HTC Sensation 4G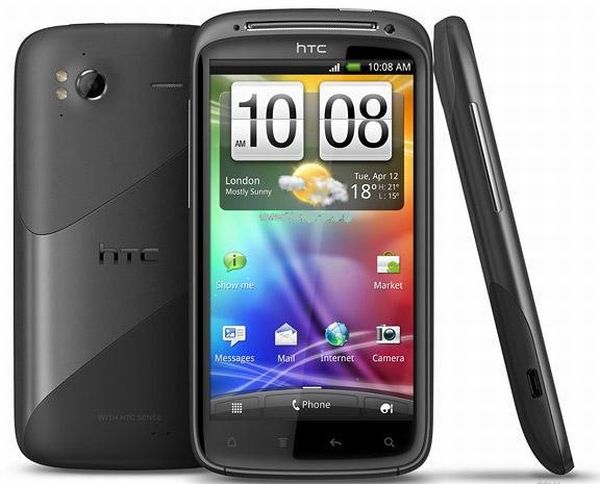 HTC Sensation 4G is yet another capable contender here that boasts a gorgeous 4.3 inch qHD display and a high quality construction. It has a 1.2 GHz dual-core processor that makes it snappy to use the HTC Sense User Interface, which provides some useful and thoughtful features for better utilization and usability of its clever interface.
Sharp's Aquos Phone 102SH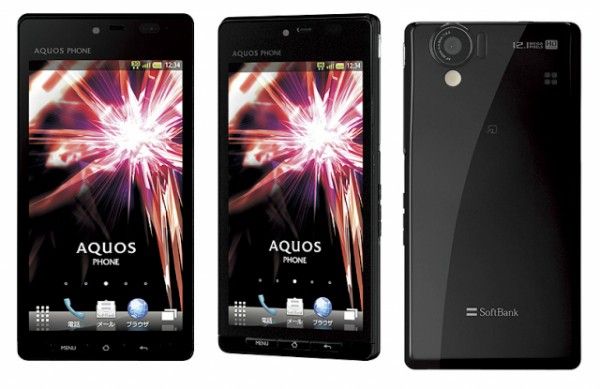 Japanese brand Sharp has unveiled Aquos 102SH, a super smart phone with 12 MP camera that can shoot movies in full HD and has the potential to replace basic point and shoot cameras. It has a monstrous 4.5 inch 3-D display with a resolution of 720X1280 and 1GB of RAM and comes with 32 GB micro-SDHC memory card as a bonus.
myTouch 4G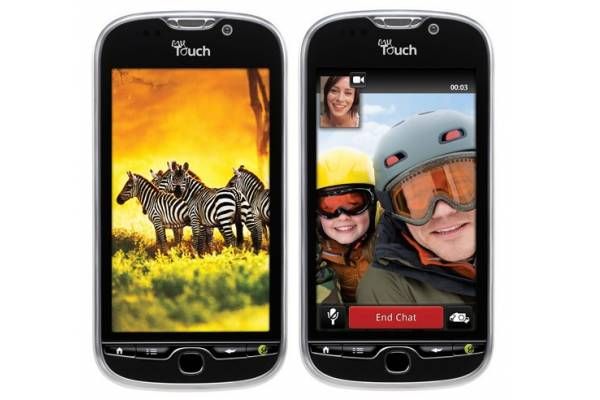 T-Mobile's myTouch 4G features 3.7 inch WVGA capacitive touchscreen display, packed in a solid plastic shell with rounded edges and chrome rim around the edges. On board, it has a 8MP camera that is quite apparent by its marking on the back of the phone. It features 4G HSPA+/UMTS data rates and has a 1.2 GHz dual-core CPU coupled with Adreno 220 GPU, and 768 MB on board RAM. Out of the box, it has Gingerbread OS running at its core.
Motorola Photon 4G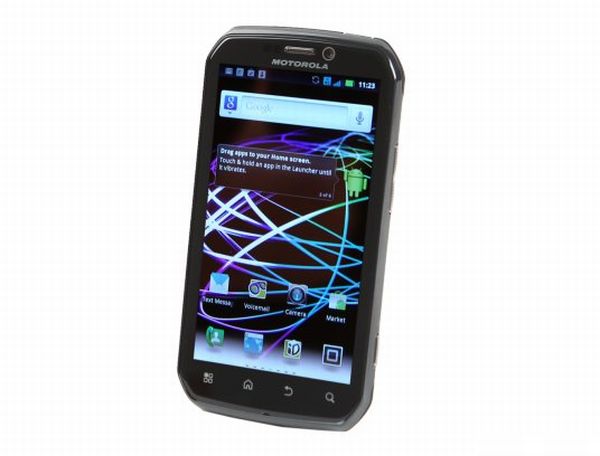 Motorola's Photon 4G is a powerhouse with its 1 GHz Nvidia Tegra 2 processor, humongous 4.3 inch qHD display, 4G WiMax speeds, dual-mode GSM/CDMA feature and comes with Android 2.3 loaded out of the box. It can capture video at HD at 720P and playback full HD videos at 1080P. It also features secured data encryption for business users who carry around valuable information in their smart phone device.
LG Optimus 3D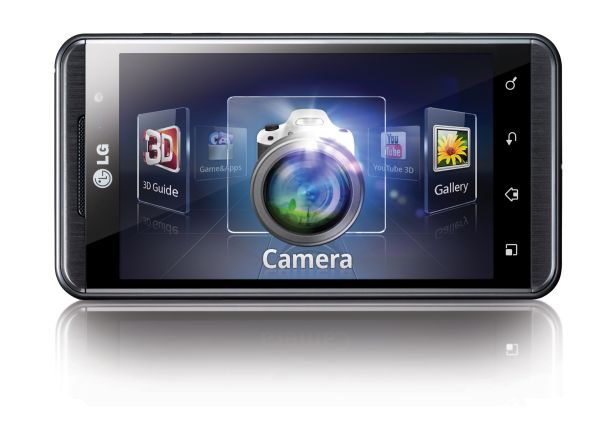 LG Optimus is all about 3-D, it has a 3-D display on board that is huge at 4.3 inches and has a 5MP camera on board. It can also record video in 3-D and snap pictures in 3-D as well. It is powered by a speedy dual-core processor.
HTC Evo 3D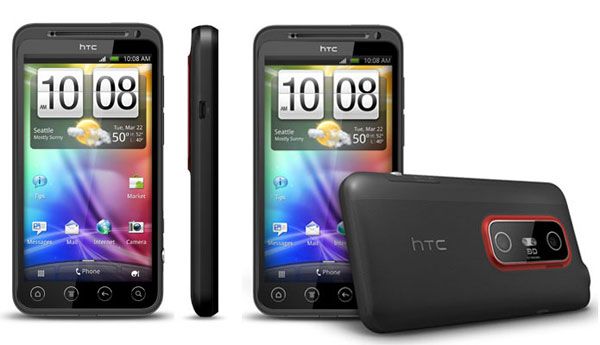 HTC Evo 3D that measures at 126.1mm x 65.4mm x 11.3mm is an Android powered device that is run by a 1.2 GHz dual-code processor with a snappy Sense UI by HTC. It has a very responsive screen that is able to playback 3-D videos effortlessly.
LG Optimus 2X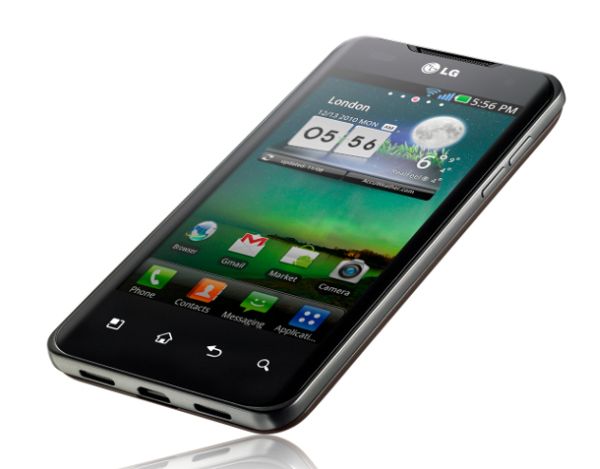 LG Optimus has a 4-inch WVGA LCD run by a dual-core Nvidia processor and is powered by the Tegra 2 video processor. The amazing Nvidia's Tegra 2 processor brings faster and smoother web browsing to the LG Optimus 2X, besides adding multimedia features and multitasking ability without any virtual screen lags.
Samsung Galaxy Note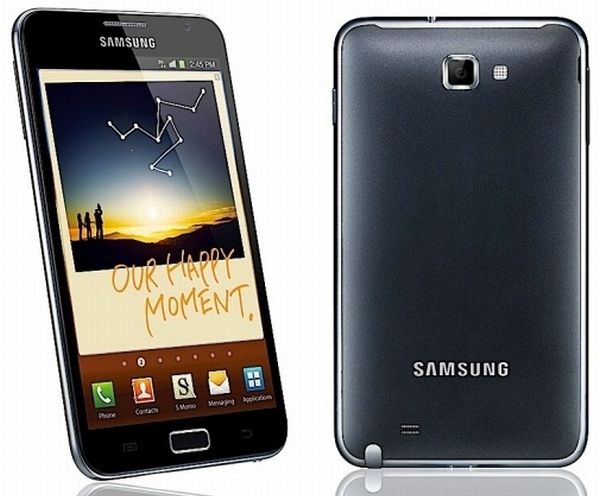 Samsung Galaxy note is the latest power machine offered by Samsung that is sure to gather some serious attention with its huge capacitive AMOLED display, which gives a feeling of hybrid of a tablet and a smart phone. It comes with a stylus that can be used to take down notes on the huge screen as you would do with a pen on a notebook. It is powered by a dual-core 1.4 GHz processor and boasts an 8 MP shooter that takes excellent photos and videos at full HD.