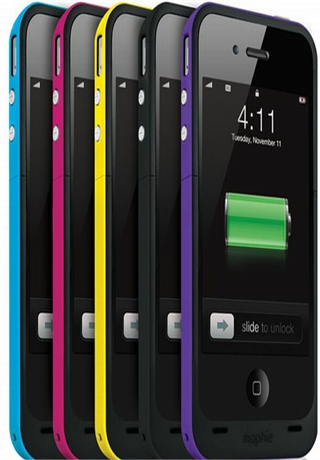 With the world changing around us and environmentalists demanding protection of the ecosystem, the time has come for iPhone applications to go "green" too. Nowadays one can come across thousands of applications which contribute towards saving the environment in one way or the other. I am providing you with a list of the Top 10 iPhone green applications:
1. Collins British Wildlife Photo guide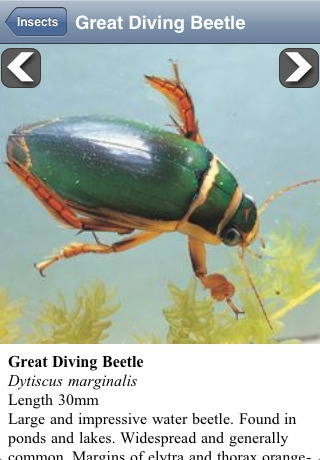 This application is an encyclopedia of all the species of wildlife around the globe. It has got photos and descriptions of all kinds of mammals, butterflies, birds, invertebrates and other kind of species. On a whole one can gain access to more than 1500 species. This application is available in the market at £5.99.Wildlife lovers are sure to love this one.
2. Skeptical Science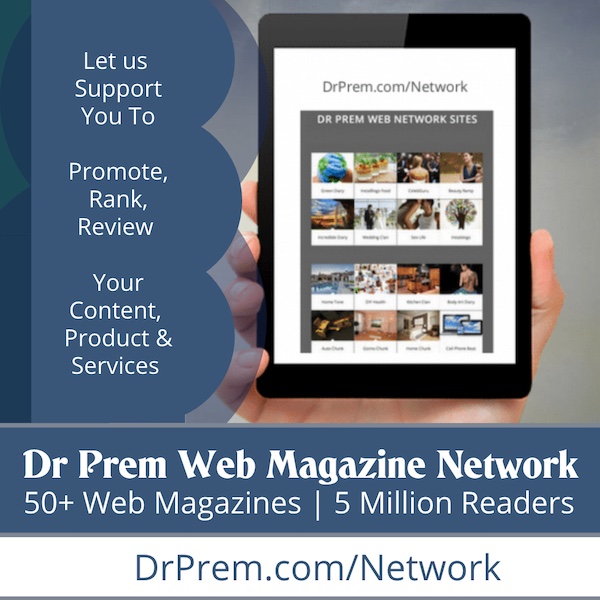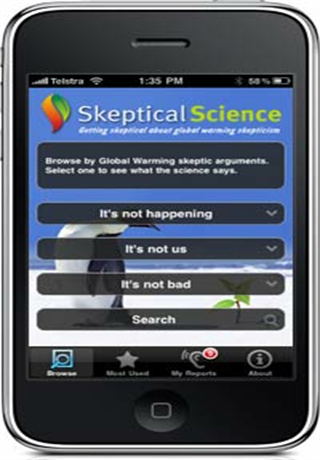 This application gives you details about the weather. It tells you where solar radiations are taking place across the globe or where snow is falling, which regions are lashed by heavy rainfall or cyclones etc. It lays down information and graphs put by skeptics about climate changes. One can also get in depth arguments about various discussed issues like the 'ice age'. This application is available at absolutely free of cost.
3. Good Guide
This application is a blessing to housewives and all the keen shoppers who are looking for the best products. It has got more than 50,000 products stored in its database along with detailed information of those products. It can also scan bar codes of product and hints whether one should buy the product or not. This application is also available free of cost.
4. Commute Greener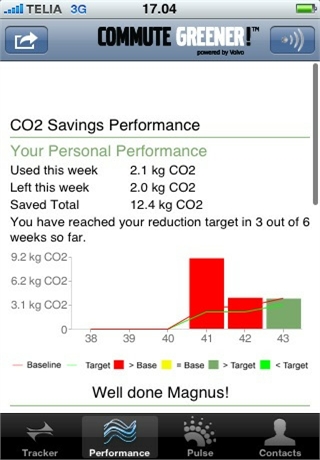 This application keeps a track on how much greenhouse gases you have emitted based on your journey by bicycle, car, by foot or by any other mode of transport. It also helps you to reduce emissions of harmful gases to the environment by suggesting you suitable changes in your driving techniques. This application is available at a cost of £2.39 in the market.
5. TreeId – The British Tree Identification Guide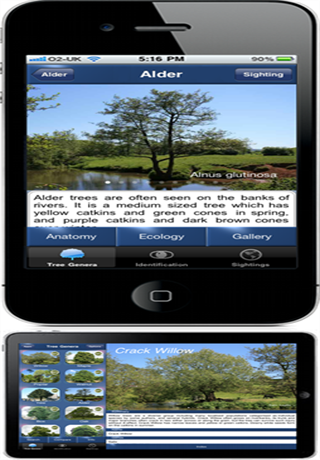 This application has detailed information about many trees and their locations. For example- what kind of barks can be used as good firewood? With the help of this application one can identify different species of trees, the kind of fruits it bears, the types of their leaves, the kind of bark it has or the height of the tree and lots more. This application is available at £2.39
6. The Green Book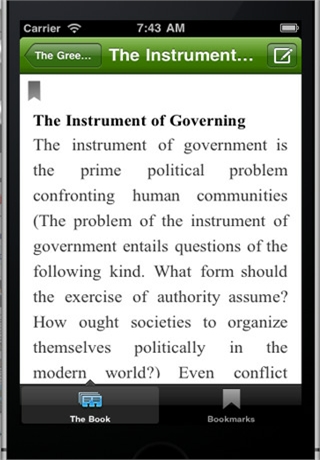 This application provides green living tips. Like how to save energy and be economical and lead an environment friendly life. It also suggests ways to save petrol while driving. This application is available at £3.49
7. Chirp! Bird Songs of Britain and Europe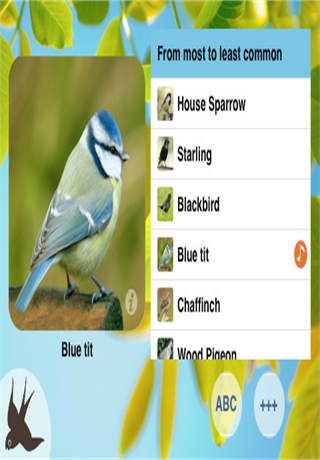 This application features audio of 80 birds seen in UK and many parts of Europe. It also includes an interesting quiz feature where you have to identify the bird by hearing the chirping sound; this application is available at £1.79.
8. Seasons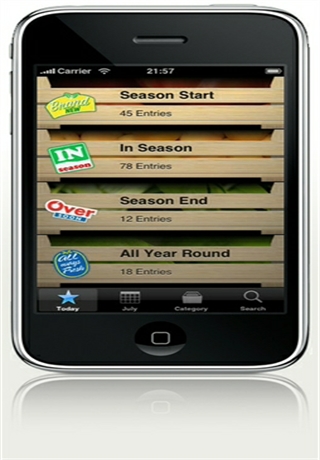 With the Seasons application in your iPhone you will know exactly what fruit or vegetable to buy the next time you go out shopping. With the iPhone's built in GPS, you can also find comprehensive maps of farmers' markets. This application is available for £1.19 only.
9. Green Meter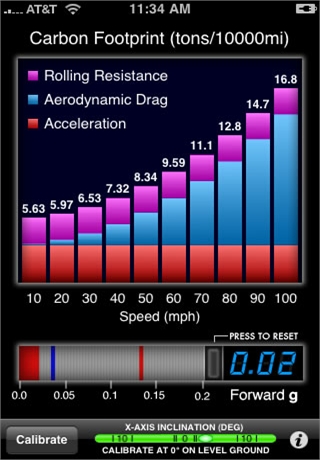 This is one of the most innovative applications which use the phone's accelerometer to tell you about your driving efficiency. It also tells you whether you are accelerating aggressively or pushing the breaks in the last moment. It is one application that can make driving so much safer. It available at only £3.49
10. Pollution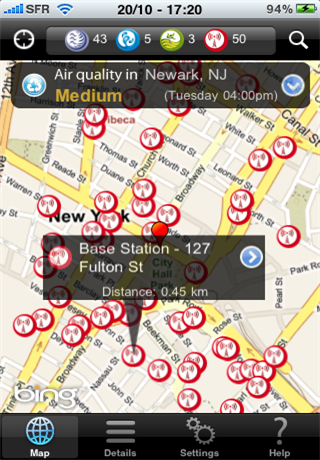 This application has a complete data of pollution content of 1,380 cities around the globe. You can also toggle through various kinds of pollutions like radiation or air and by using the GPS find out how much polluted your area is. And it's available at free of cost.