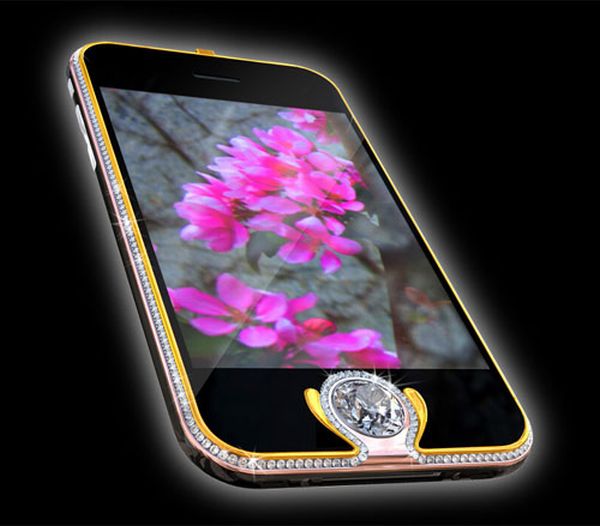 These days' iPhone and iPad cases are available in wide assortment of colors and styles. It not only helps to protect the device from scratches but also gives it a royal look. It acts as cushion for protecting the phone's operation and thereby protecting the touch screen display from dust, scratches and breakage. Few cases also protect the camera lens from scratches and dust. It covers the screen as well as the camera lens of the HD video without obstructing the usage of HD cameras. Here is a list of 10 most expensive cases for both the iPads and iPhones:
GnG Golden Delicious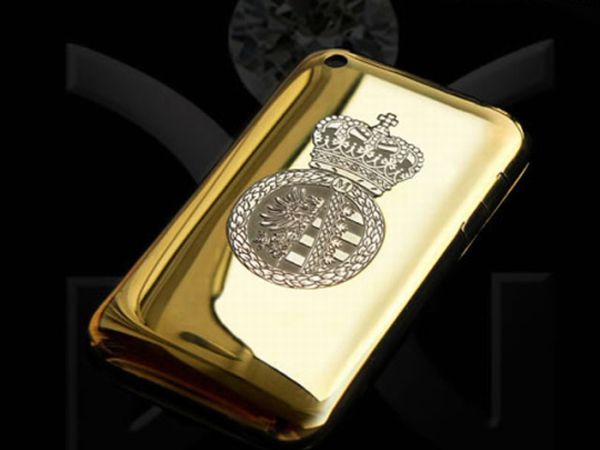 GnG, a German company, has come up with an attractive iPhone case which will leave all others behind. It is called the Golden Delicious and features 1mm subshell prepared with 18k gold, 200 diamonds and carbon fibre inlay. It is the most expensive and is available at a whopping price of $108,981.
White Diamonds artistic crystal case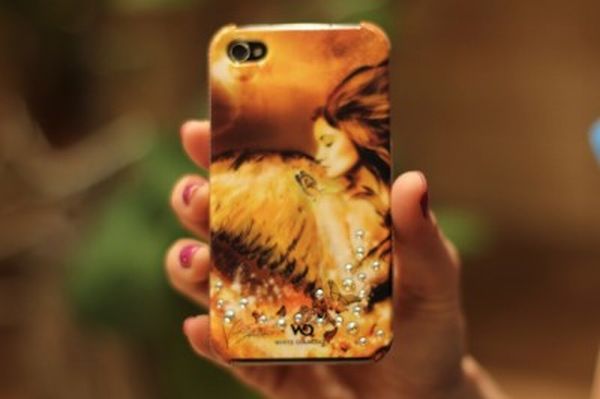 White Diamonds manufactures original iPad and iPhone cases in artistic prints which are surrounded with Swarovski crystals. It first made its debut at CES 2011. These gorgeous cases stand up for regular wear and tear. The company was kind enough to create an Angels Calling case for iPhone 4 by Vince Fraser, Nafrotiti iPad case by Vince Fraser and Rainbow collection case for iPhone 4 by Livius Dietzel. These cases are available in several designs and colors and it will definitely add splash of sparkle and style to one's iPhone 4 or iPad.
Louis Vuitton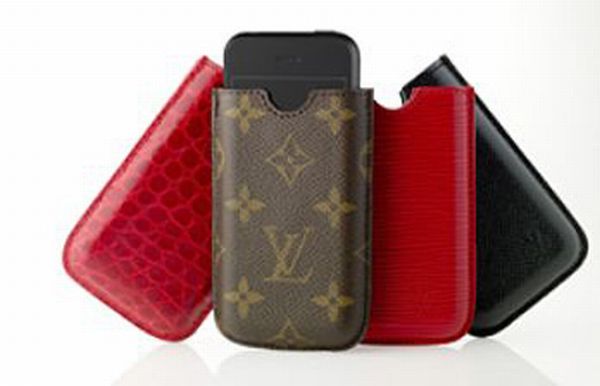 Louis Vuitton has launched a set comprising of 4 cases specially designed for the iPhone. These include Monogram Canvas, Epi Leather, Taiga Leather and Alligator Skin. Of all the four cases, the Taiga Leather comes with a belt attachment but happens to be the most inconvenient of all as one need to pull their iPhone to use it. Monogram Canvas case is available for $225 and Alligator Skin Case for $1120. These cases will be available for sale at Fifth Avenue store of Louis Vuitton in Manhattan.
Samurai iPhone cases


Samurai has introduced gorgeously lacquered iPhone cases for 3GS/3G. These cases have been handcrafted with highlights of gold dust and are intended to merge traditional Japanese aesthetics along with that of modern IT tools. Softbank are selling these cases at $1000 per piece. These cases offer special cloth pouches. Softbank BB told the designers to come up with cases keeping in mind if they had been owned by the five famous samurai. One of the cases prominently features a crescent moon titled after warlord Date Masamune whose helmet featured a similar design.
Another case named after brilliant tactician Dragon of Echigo features an outline of Bishamonten, god of war that he worshipped as well as the Chinese character standing for dragon that he used as his battle standard. Remaining cases are titled after renowned samurai Sanada Yukimura and Naoe Kanetsugu. These Japan Texture cases have been manufactured in association with popular Kyoto lacquer ware manufacturer. These cases are made of special cloth pouches along with written commentary by Kozo Kaku, martial arts historian.
Swarovski Wildcat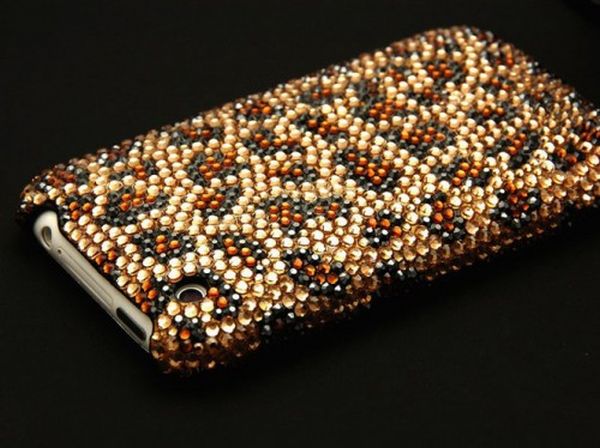 When it comes for selecting an iPhone case decoration, it has to be Swarovski crystals. The Swarovski Wildcat iPhone case comes in leopard skin pattern covered with crystal. The leopard skin pattern gives it a special look. It is made with cloth and screen protector which will offer optimal protection to one's iPhone 3G/3GS. The case is available at a price tag of almost $300.
Royal Crown iPhone case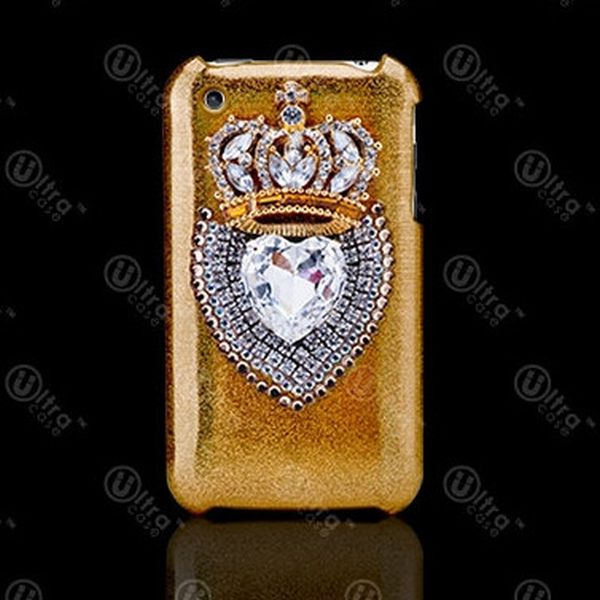 This case will add regality to one's iPhone. It comes with artificial heart shaped crystal by Swarovski Crystals. The Royal Crown case for iPhone is the ultimate with respect to chic and elegance. It is presently available for sale at £119.99. This case will offer one full access to every iPhone controls. This Ultra Case is the perfect blend of glamorous design and royal feeling. Its gorgeous design has a lot of emotional and symbolic meaning.
Vapor4 bumper

This iPhone case comes with modern shock absorbing material which helps to reduce G-forges impact and its interior liner helps in creating non-conductive barrier for maintaining the iPhone's antenna signal strength. The price of the standard Vapor 4 bumper is $79.95 while the V4Carbon which comes with a back plate made of carbon fibre for protecting the fragile back glass of iPhone 4 is available at $100.
Diamond iPhone Case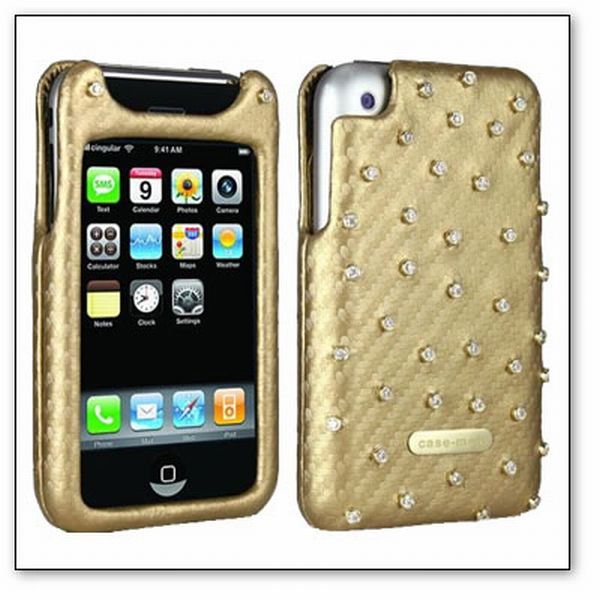 This case is just apt for those who are ready to spend on a case which costs fifty times the iPhone. It is golden in colour and has 42 VVS1 diamonds studded on it. It is available at a whopping price of $20,000.
iPhone 4 cases by Frank Muller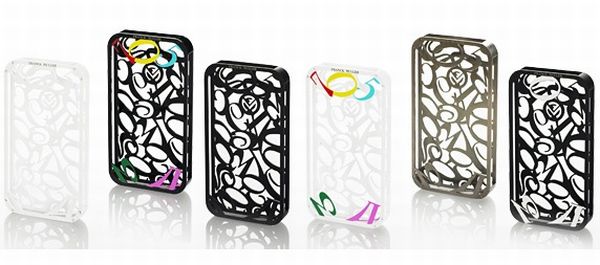 The iPhone 4 case designed by Frank Muller is a very expensive one. These iPhone 4 cases will be available in 6 attractive designs and will be available for sale as Limited Edition cases for iPhone. These attractive iPhone cases will be available at a price tag of over $1000.
Orbino Strada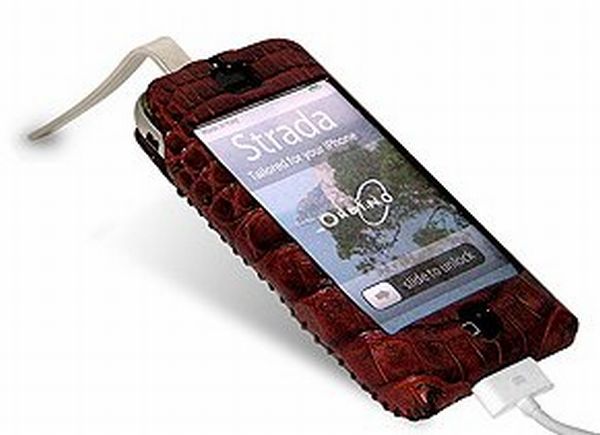 Orbino has come up with the best companion for one's iPhone. Made with finest Italian leather, it is easy to use. It is just the perfect tailored fit for one's iPhone. It comes with Durashield protection which protects the screen and at the same time allows one to perfectly use their iPhone's multi-touch screen. It also offers dock connector along with cut-outs for camera, infrared proximity sensor and volume control. The price of this case starts from $99.