Philippines based engineering students have won a cash prize of five hundred thousand Pesos for designing a mobile phone that helps the visually impaired people. This project was chosen as the best among 142 other submissions in the 'Smart Wireless Engineering Education Program' (SWEEP) Innovation and Excellence awards. Titled as 'Braille cell phone', the device has an easy access to text messages and voice-call options in a plain-sailing manner. Unlike the conventional mobile phone, this device is enclosed in a box case. A wired intelligent sensor transfers information from the casing to the device. In addition, it also helps sightless people to detect objects within a range of 5 meters. That's why its technology is rightly called as 'Wearable Obstacle Detecting System'.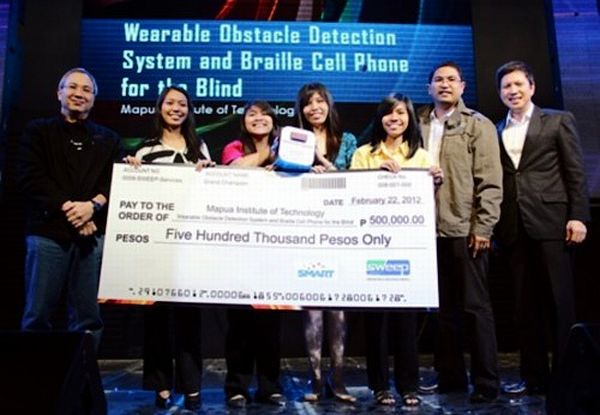 Custom built designs and applications of mobile phones for the blind people are already available across the world. Some of the renowned products are listed below.
Why the need?
Literally, utilization of mobile phones are limitless. While the majority of them are used for enhancing lives and better communication, utilizing their technology for blind people is highly indispensable, thereby making them comfortable in their day-to-day activities. The present interface of mobile phones are quite twitchy for the visually impaired people. That's why they need custom designed devices, which must help them to read text and answer calls at ease.
Cellphones in the making… hopefully
Engineers and scientists are working hard to create innovative and newer technologies in mobile phones, to suit visually impaired people. Some of the conceptual designs and models are listed below.
1. SimpleSee Cellphone Concept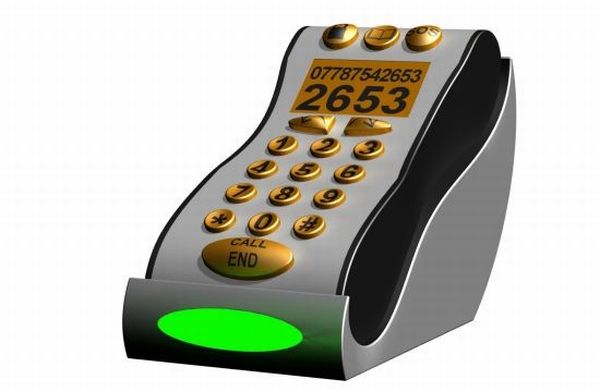 As the name describes, SimpleSee mobile phone has an easy-to-use interface with bigger buttons and contrasting colors. Its wireless charging system is an added advantage, especially for the elders and visually impaired people. The device also features the address book, SOS call and a locking facility through different buttons.
2. DrawBraille Touch Phone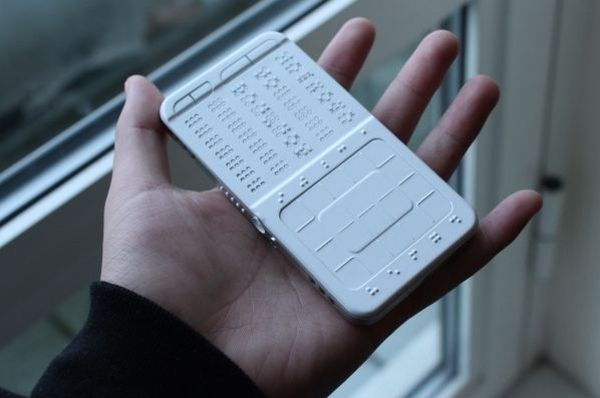 The advent of Braille letters on the cellphone's interface would help blind people to communicate at ease. DrawBraille Touch is such a device that has embossed 35 braille letters on its surface. People who are aware of the Braille language can make calls, send text messages, read e-mails, surf the internet, and lots more with this device. The charge level of the device's battery could also be read through these embossed letters.
3. The Sens Inclusive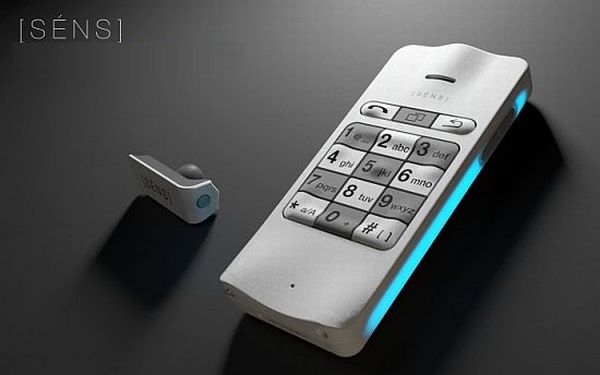 Sen Inclusive mobile phone possesses an unique keypad design. Each button could be recognized easily due to their distinct shapes. In addition, the device is coupled to a bluetooth headset, thus making it exclusively useful for the visually impaired people.
4. Samsung Braille Phone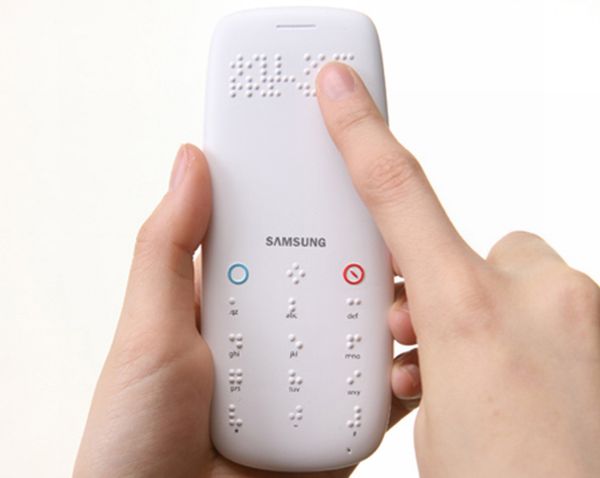 Samsung's Braille phone is likely to use an option known as 'Functional tactile feedback' through 'Electric Active Plastic' materials. Literally, this method could make visually impaired people to recognize information that might be totally unfamiliar to their existing knowledge.
5. Tactility Concept Phone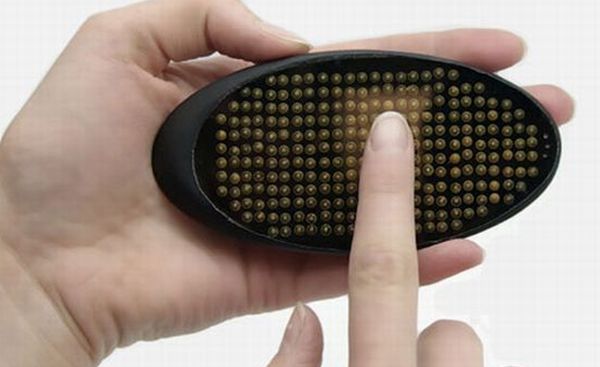 Tactility Concept Phone is one of the advanced touch sensitive devices. Its multi-touch screen allows the users to recognize signs and shapes through electric pulses. The array of conductive pins present behind the multi-touch screen is highly responsible for sending and receiving digital information.
Available right now
Some of the custom launched products available for the visually impaired people are listed below:
1. The Owasys 22C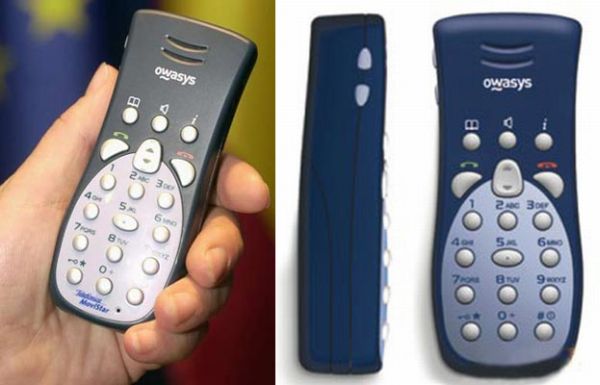 Owasys 22C Mobile phone utilizes audio signals for communication. A simple interface, efficacious voice synthesizer and distinct buttons are the key highlights of this device.
2. Spice Braille Phone
Spice Braille Phone is an Indian product that is designed for the blind people at an affordable price. The product resembles similar to the conventional mobile phones; however, Braille letters are embossed in the keypad and the display screen is excluded.
3. Intex IN 2020 Vision mobile phone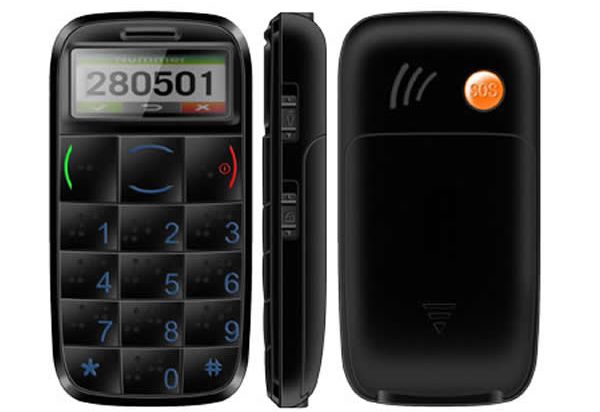 Apart from the basic features required for the visually impaired people, Intex In 2020 Vision mobile phone possesses entertainment options like radio, audio player, call recording, etc., at a relatively cheaper price. The bigger keys are embossed with Braille letters. People who are unaware of the Braille language can utilize voice signals to receive and transfer information, by means of an earphone.
Apps available for visually impaired or partially sighted
1. SayText
SayText is a free application that reads text in images, loudly. It is compatible with devices like iPad, iPhone and iPod. At this point, SayText supports English language only.
2. Braille Pro
Braille Pro is one of the most educative applications that allow users to learn Braille. It can also convert English to Braille language and save them as an image. The application is available at an affordable price of about $3.
3. Big Clock HD
Big Clock HD application displays an iPad's or iPhone's clock in a relatively bigger size. It is suitable for partial-sighted people that helps them to read time, far away from the device.
4. TalkingTag LV
TalkingTag LV is an innovative application that allows users to record information on sticky labels. Visually impaired people can jab these labels onto the objects that they wish to revert back later. These labels make them understand the recorded information easily.
5. LookTel Money Reader
LookTel Money Reader is an intelligent application that recognizes money on bills. Pointing the device's camera towards the bill, this application would read it instantly. With LookTel Money Reader, managing money wouldn't be a problem anymore for the visually impaired people.