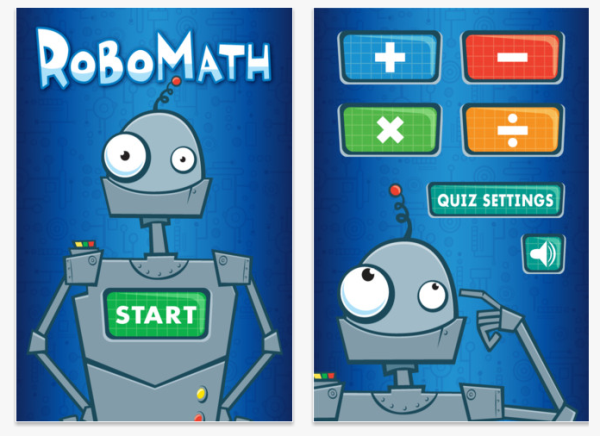 Kids have a penchant for anything electronics such as iPads and iPhones and can click and tap away just for the sheer pleasure of it. There are some apps which can be given to them to keep them occupied and also teach them many things. Here are some suggestions for fun apps which are not only fun but educational for your kids:
My Math Flash Cards App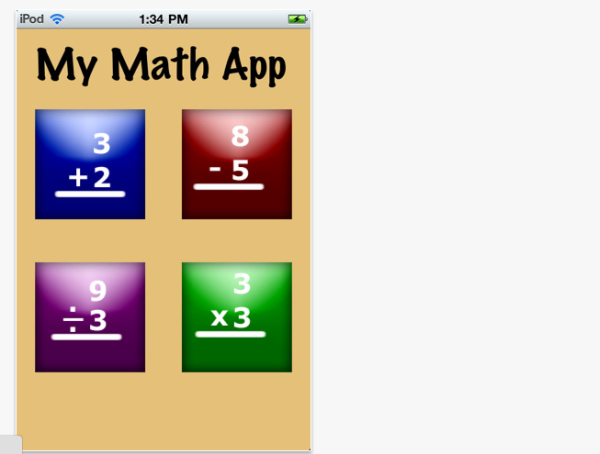 This is a customized, easy to use application for mastering basic elementary math facts for focused learning. Kids can easily operate this simple tool app which has features like Randomly generated Flash Cards, Help, Addition, Subtraction, Division Cards and Multiplication with simple sound effects as feedback. To gain motivation and confidence, kids need some encouragement and supervision from parents in using this app.
NASA App HD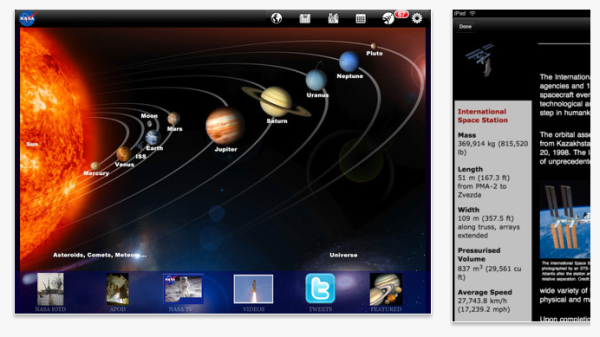 On an iPad screen, exploring NASA becomes very educational with unaccountable images of APOD, NASA IOTD and NASAImages.org, NASA videos from around the agency on demand, NASA TV live streaming and Information on current NASA mission. It also features Information on the lauch and countdown clocks, International Space Station Visibility passes, Tracker for ISS and Earth orbiting satellite, links and maps to all NASA centers and Integrated Twitter and Facebook for easy client sharing. There is also a NASA twitter feeds from the agency and quick links to topic areas to NASA.
The Elements: A Visual Exploration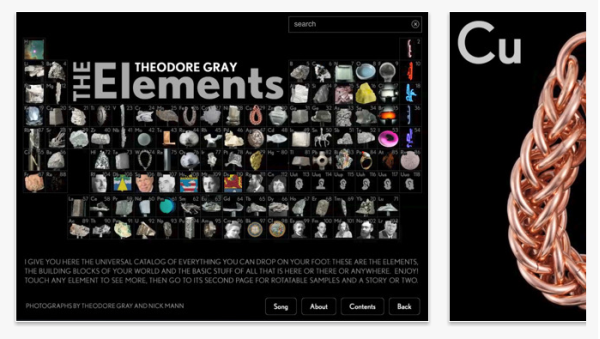 It has visual rotating representations of 118 elements from the periodic table and the full screen version of the sample appear when you tap on the elements. There are tappable column of figures and facts with current information and rich details based on Wolfram Alpha. When the various photographed images of 500 in high detail across the 118 elements are displayed, you can rotate the object to 360 degree view by using as many fingers as you want. These can be seen in 3D images if you double tap on any object and it has experiments showing properties of the elements on video clips. It has a 1.75GB and is to be priced at $13.99 and will be part of the iPad App store launch.
Robo Math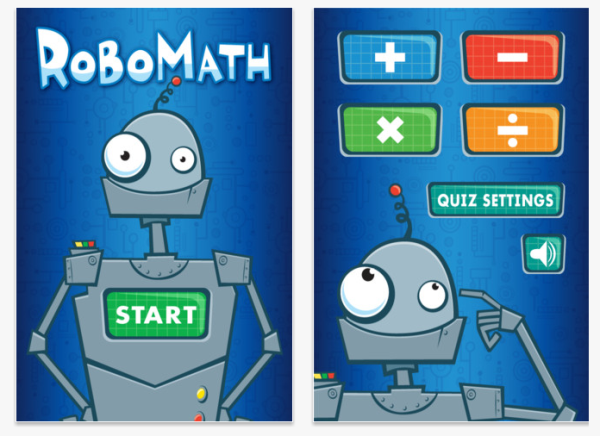 This is a simple app for practicing math facts in a fun way. It has a cute robot character with great sound effects and provides practice with addition, subtraction, division and multiplication in simple equation terms. It allows you to practice with specific settings and built in timer which tracks your speed.. You can practice at your own pace by setting for each quiz the number of problems. This is a platform for iPad, iPhone and iPod touch and priced at $99.
Era of Dino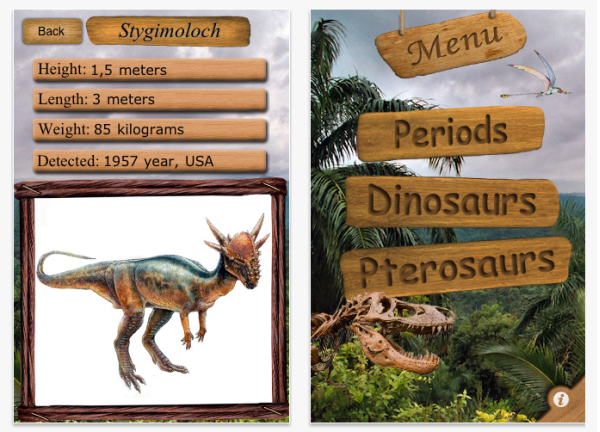 This is most suitable for ages 7 to 11 and is divided into three period parts for dinosaur enthusiasts. It has the Periods, Pterosaurs and Dinosaurs in the three divided areas. This is basically to learn and gain knowledge about the extinct inhabitants over 65 million years ago which existed on our planet. There is more than 330 descriptions and focuses on the history of Mesozoic era, paleontology and dinosaurs and is applicable on iPhone, iPad and iPod touch. It is priced at $99.
Human anatomy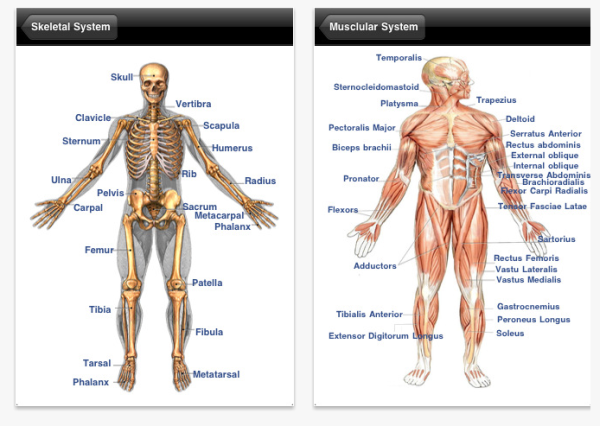 This app displays the various body parts, organs and other terminologies related to human body and is ideal for children and students. You can find out your progress by taking option tests or learn each body part with full description by clicking on the required part. You can also type in the name of the body part by clicking on the quiz area. It is priced at $1.99.
Touch Physics Lite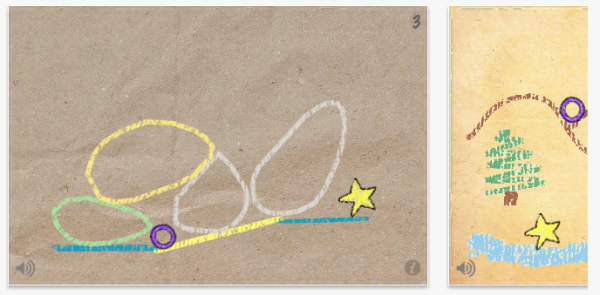 The app challenges kids to work with the laws of physics by moving a small purple wheel to a yellow star target.By drawing and dropping objects on the iPhone screen, which perfectly obeys the law of physics and tests one's perseverance. This is a fun and educational game which can be full of trial and errors as your kid uses the crayon to draw. This is suitable for 5 ears and above and is a free educational game.
abc Pocket Phone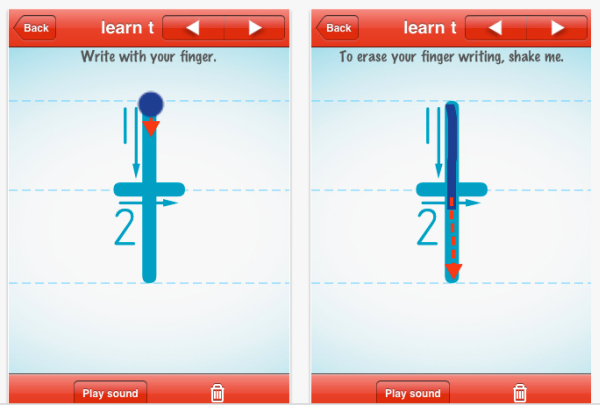 This app focuses on letter phonics of sounds in individual letters and sounds that are made in combined letters, and is perfect for early literacy and penmanship skills of a child. It also visually demonstrates how to write a letter in the letter writing section. The child can also learn how to read and spell common first words in a game. They can also practice cursive writing and is very educational. It is suitable for 3 years and above and is priced at $99.
TeachMe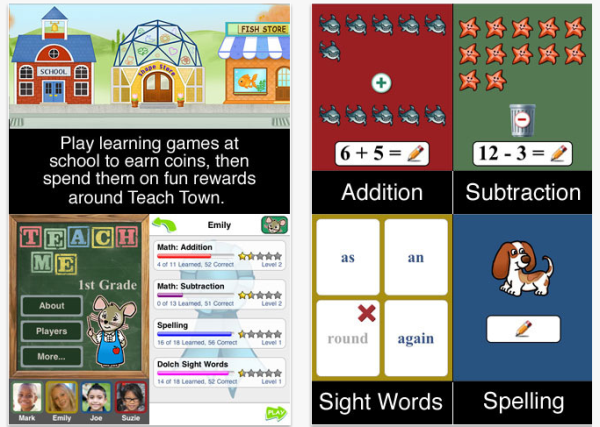 This app is suitable for preschool kids as it helps them to recognize letters, read and understand vocabulary. Progress and levels for each topic is shown on the achievement screen which motivates and encourages the kids. It has features where children can earn rewards on Explore Teach Town, select subjects displayed for each kid, tracks performance for each subject item and many more features which are fun game learning. It is priced at $0.99.
Montessori Crosswords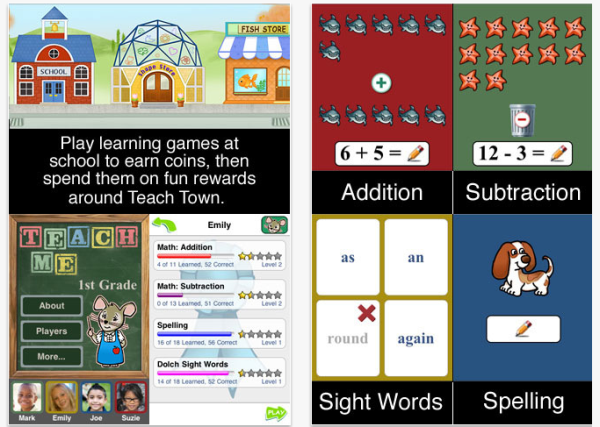 This is based on proven learning method using movable alphabets by classifying the different words into three main series in the 3 levels of the game. It is featured with colorful interactive and fun visual effects and has a Stand Alone Alphabet for rotating and resizing letters with different vowels and consonants colors. It is ideal for 3 to 10 years and is priced at 2.30 Euros.