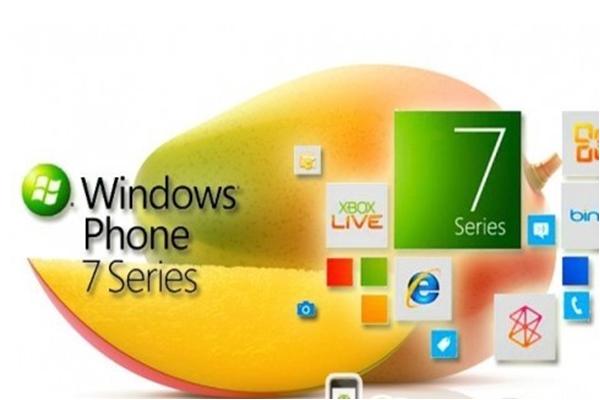 Windows Phone 7.5 Mango is making rounds in the technology world. The much-hyped update to the Windows Phone 7 was officially announced in July this year. However, Microsoft is yet to surface a smartphone on the platform. As per rumors, a line of new smartphones on Mango are to hit the stores by the end of this month. Whatever it is, here we talk about 10 exciting features of Windows Phone 7.5 Mango. Microsoft has incorporated many additional features to Mango in order to gain its long-cherished dream of being a strong presence in the smartphone market.
Tile-based home screen
To be different in the cramped smartphone market, Microsoft has launched an innovative home screen feature. It is a tile-based home screen. Here icons will situate in form of tiles with enough space for real time updates of each application. It means you can see your e-mail, SMS or other updates with just a look into the device's home screen.
Multitasking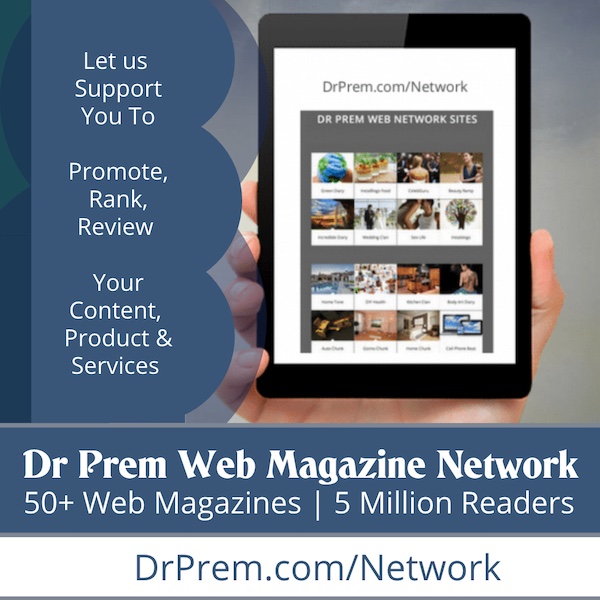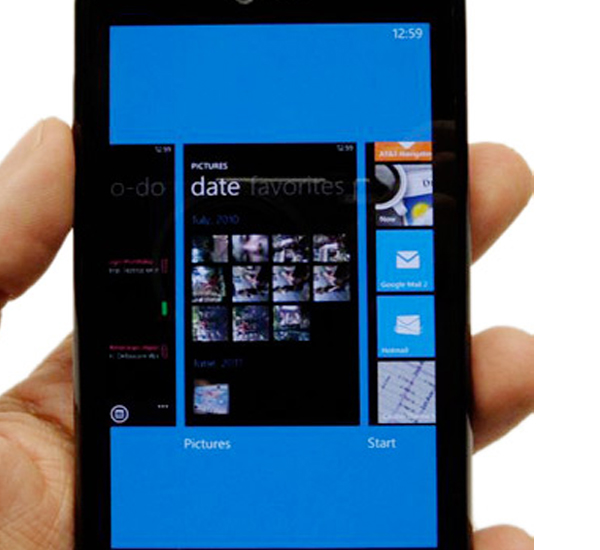 Multitasking has been one of much-awaited features on Windows Phone Mango. On Mango, you will be able to run several applications at a time, leaving the idle ones in the background. You can surf the Web using Internet Explorer while listening to music in Slacker Radio in the background. This is what multitasking feature realizes on a mobile operating system.
People Hub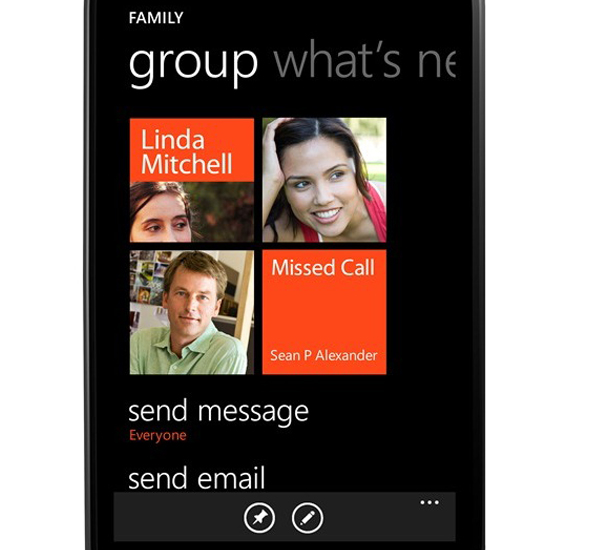 There will be a revamped People Hub on Windows Phone 7.5 Mango. Until now, we have only Facebook on Windows People Hub. With the Mango update, we will have an array of social networking sites including Twitter, LinkedIn, Outlook, Windows Live Messenger and others associated with People Hub. It will let you access your favorite social networking sites quite easily on your handset.
Bing Vision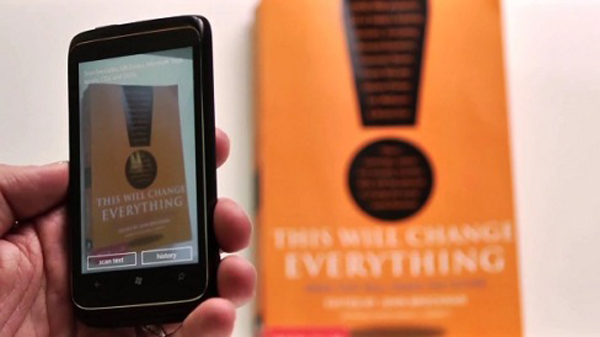 Bing Vision is a feature that will help you learn about an object on scanning it using your device's camera. If you have a book in front, you can just scan the book's cover with your device, which will give you all details regarding the book, thanks to Internet. It is, in fact, an advanced kind of interactive Web searching.
Unified Mailbox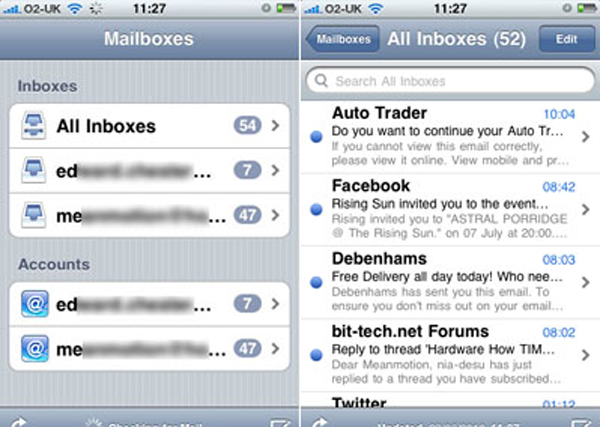 Unified mailbox finally arrives on Windows with the Mango update. The feature will let users set all their e-mail accounts, such as Gmail, Yahoo Mail and Hotmail on a single platform. You will be getting email updates to all your e-mail IDs on a single app. You can also respond to the mails using the feature.
Internet Explorer 9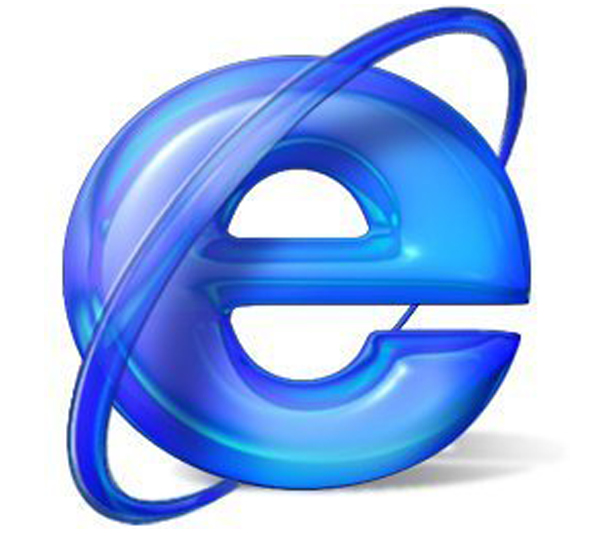 The latest version of Microsoft's mobile operating system Internet Explorer 9 will run on Windows Phone Mango smartphones. The browser supports HTML5, the standard used to browse video sites like YouTube. Quite expectantly, Windows Mango does not support Flash Player. Microsoft claims that its IE9 is faster the iOS, Android and BlackBerry default Web browsers.
Better Bing Web search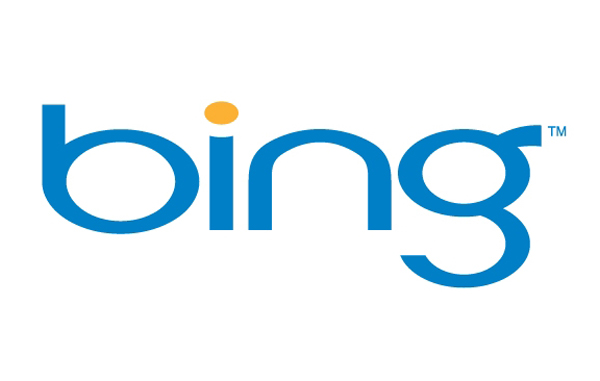 In combat against Google, Microsoft has refurbished its Bing Web searching feature. Windows Mango phones will have advanced Bing Web search option, which will let you get full details on each search. If you search for a song, you will get additional information like song title, name of signer, album title and many more. Bring also highlights bar code and QR code scanning capabilities.
Threads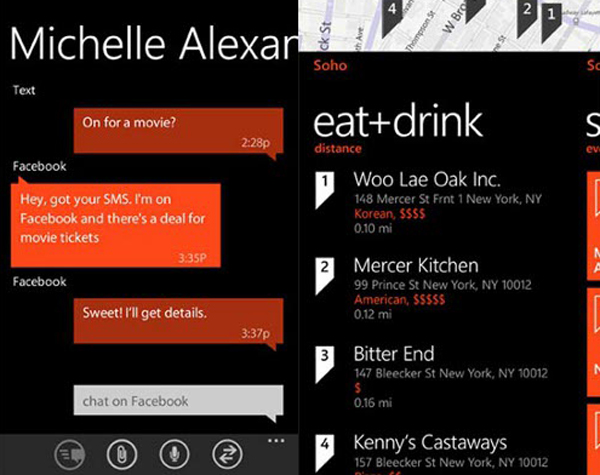 Threads is a wonderful feature that will let you continue chatting with a person who has gone offline. You can either switch to another service or continue chatting via text messages with the Threads on Windows Phone 7.5 Mango phones.
Voice-to-text, vice versa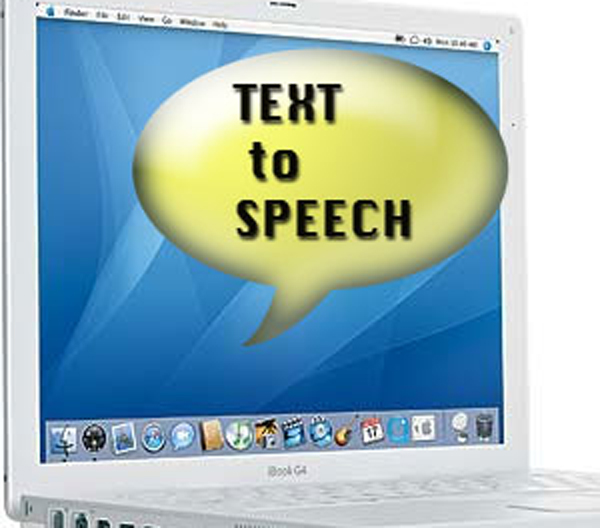 You can talk to your Windows Mango phone instead of typing for a text. If you have to send a text while driving, you can choose this feature. Just tell the phone what is to be sent as an SMS to your friend. The phone will also read loudly the messages coming to your inbox from your friend.
Augmented reality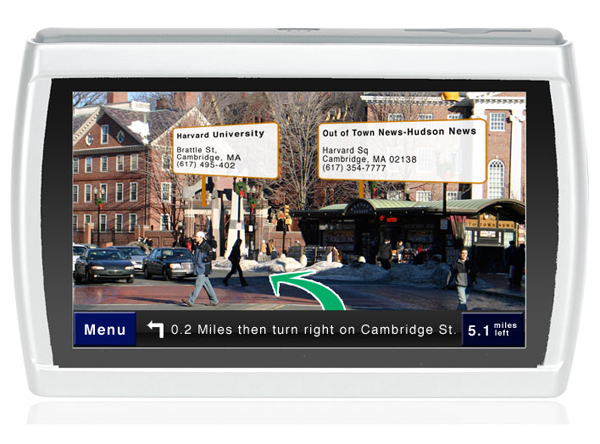 For better gaming, movie watching and map surfing experiences, Microsoft has added the feature of augment realty (AR) on its Windows Phone Mango update. Using the AR apps, you will feel a tough of real world. Augmented reality is achieving toehold among smartphone users.