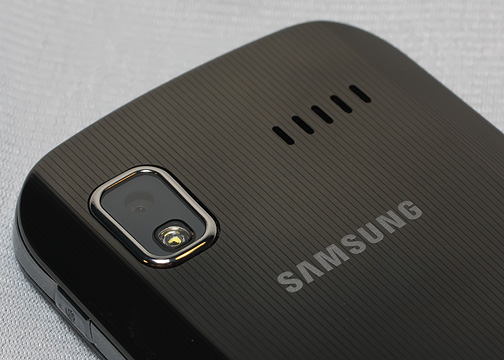 Since the emergence of Smartphones, the meaning and definition of mobile has changed. Now mobiles are viewed more as entertainment device then simply a calling device. Different features like good camera, High Audio and Video quality and great design are now more important than ever in a mobile. A customer buys a phone with an aim that it will add value to his lifestyle. One such feature than adds value to user's life is having a good camera on phone. Having a good camera on phone assures you to capture each moments of your life beautifully. Here are the Top 10 Smartphones with Best Camera:
HTC Incredible S
One of the best phones from HTC, it offers a unique contoured design for stunning looks and a more secure grip. It comes with built in 8 MP Camera, capable of capturing high quality pictures and videos. It has a built in LED flash and is powered by 1 GHz processor, one of the fastest, and has a good battery life. The phone weighs 4.78 ounce, which tells us that it's a bulky phone.
HTC Inspire 4G
Entertaining, Intelligent and Awesome looking smartphone. It has 8 MP camera with LED Flash with options like Geo-Tagging, Face detection and auto focus. It is available from $99 through At&t carrier.
Samsung Mesmerise
One of the slimmest phone comes with 5MP camera with smile detection feature. It is bundled with Android 2.1 O.S., one of the fastest growing mobile O.S. It has thickness of 9.906mm, and is a highly slim phone. Next best thing is the Swype feature which helps in writing fast on your smartphone. It is available from $99.99 on contract in U.S.
Samsung Focus
It's a windows phone with 4.0″ Touch screen with Super AMOLED display. It has 5MP camera with built in flash. It has a very good battery life and user can have longer talk-time then other smartphones. It is powerful and thin but bulky. It is available through AT&T from $349.99.
HTC Thunderbolt
4G enabled Thunderbolt is powerful and smart. It has Android 2.2 O.S. with HTC sense. It comes with solid 8MP camera assuring high quality photos and videos. Only drawback of the phone is poor battery life. Phone is available from $374.99 through verizon carrier.
Nokia N8
Nokia N8 is bundled with carlzeiss 12MP camera with xenon flash. It captures great photos and videos. It is one the best phones for good camera quality. It also has good battery life and has nice QWERTY. It is considered to be one of the best phone for texting. The only drawback is the O.S., it still requires improvements.
Samsung Galaxy S II
It's an 8MP camera smartphone with features like auto focus, continuous shoot, image stabilization, panorama and smile detection. It has LED Flash. It is powered by Android 2.3 O.S.
HTC Desire S
HTC Desire comes with 5MP camera and LED flash. It has a faster processor of 1GHz and has awesome user interface. The phone is slightly overweight and is available from $496.
HTC Desire HD
Yet another android based smartphone running on the latest Android 2.3 O.S. It comes with 8MP camera with LED flash. Camera supports the features like Geo Tagging and Face detection. It is available from $749.99
Sony Ericsson Xperia Arc
It has 8.1 MP camera with LED flash and supports features like Face detection, Geo tagging, Smile detection and Image stabilization. It's a very good phone powered by Android 2.3 O.S. and 1 GHz processor. It is priced at $559.79.