The VR technology now offers immersive experience of virtual reality which was not possible until a few years back. Kids can use products like Samsung's Gear VR, Sony's PlayStation VR, Oculus and HTC VR headsets to play entertaining games as well as learn about the world in a fun way. Check out these best VR apps for kids:
10 Best VR apps for kids
1. Tiltbrush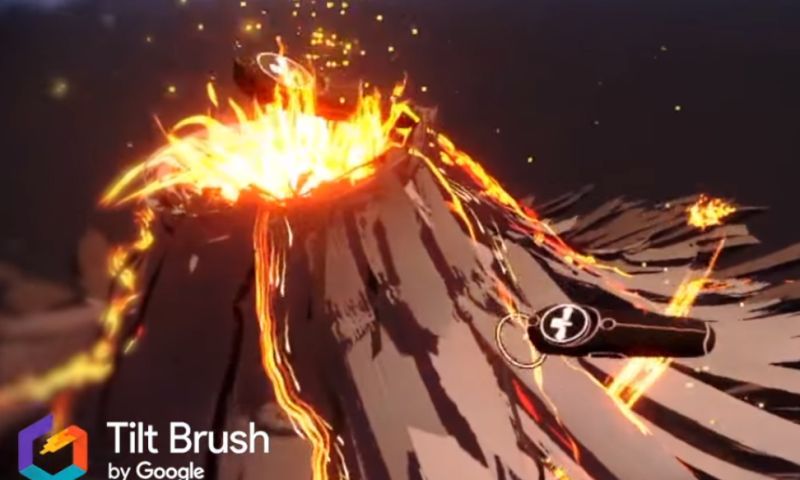 Tiltbrush is the VR version of Paint. It is a 3D VR program which allows kids to create amazing drawings in 3D. Parents and children both can have fun walking around the artwork, which can be scaled up or down, erased and changed into varied forms. What adds to the fun is that the brushes can be of fire, neon light, electricity – the options are 'virtually' endless. This is definitely one of the best VR apps for kids, as it enhances the raw creativity of children.
2. Pierhead Arcade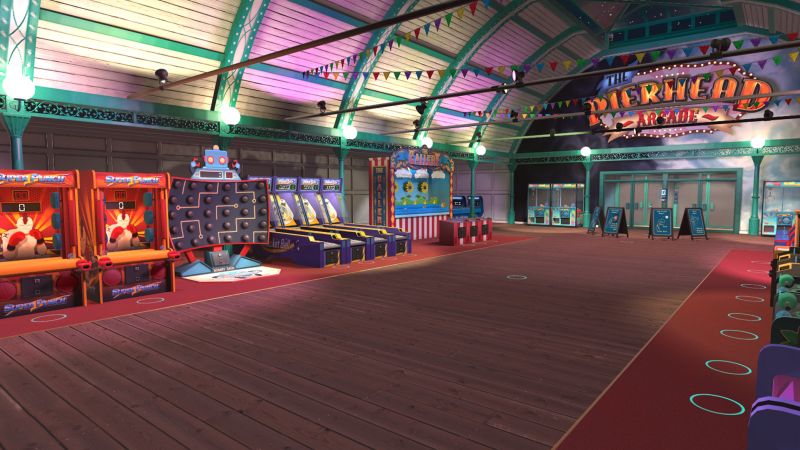 Remember the fun you had in the arcade, where you spent every quarter you had playing Skee-Ball and Whack-a-Mole? Well, your children need not spend hours at the arcade but they can have the same fun and excitement right at home with this Pierhead Arcade game. This VR game has all the classics loaded up. The game gives out VR redemption tickets to, so your child can select a prize at the end.
3. Candy Kingdom VR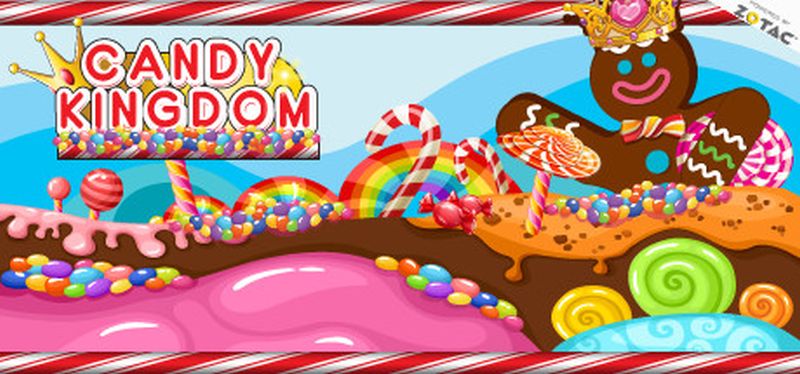 Most VR games are not scary for little kids as they have a lot of zombies and monsters. Candy Kingdom can be counted as being among the virtual reality games for children which is kid-friendly. Though there is shooting involved, it does not seem violent. The game is quite colorful and bright with a few challenges along the way. And it certainly won't give your child violent nightmares.
4. Cloudlands VR Minigolf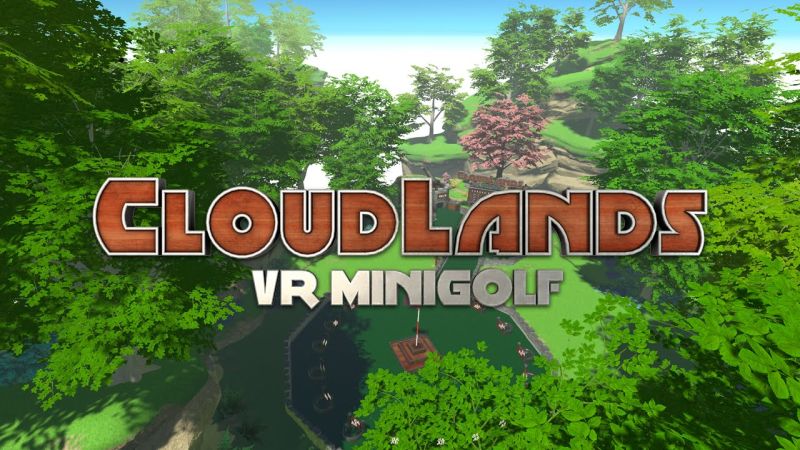 For golf loving kids, this game attempts to provide all the thrill and excitement of putting as at a real golf course. The controls are easy but the game is as tough as the real one. Kids can develop an understanding of the game while staying away from shooting games. It's certainly one of the best VR apps for kids. The game offers the chance to design their own course which can be shared with other players. Kids can share courses which have been created in the game by other kids as well. In 2019, this is a game for kids of all ages, including those who are kids at heart!
5. InCell VR
InCell VR packs a lot of action where players navigate in a world made from human cells. The game mixes entertainment and science, where kids can outrun virulent viruses, save cells from imminent destruction and experience cells' microworld. This is a wonderful way to teach kids about the world of cells within the body. This game can be classified as one of the best virtual reality games for children.
6. Google expeditions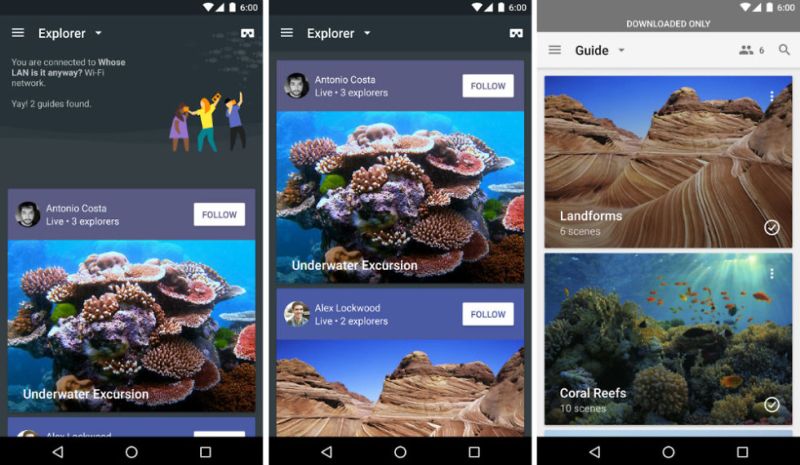 Image Source : droid-life.com
This is counted be among the best VR apps for kids which can be downloaded from Google Playstore. The educational app takes children on amazing expeditions, through Amazon Deserts to the beauty of the Sahara Desert. Kids can explore outer space to their hearts content, and spend time looking at the spellbinding underwater world. This single app exposes children to a whopping number of expeditions – 800 VR as well as 100 AR tours.
7. InMind VR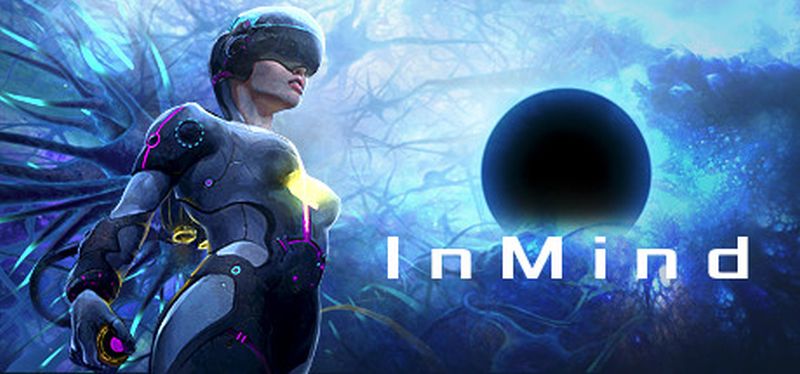 Guess what it would be like to wander around the brain? In InMind VR, the player is shrunk into a microscopic size and then sent into the human brain. This is a great educational app as kids can learn about the different parts of brain and their functions. So instead of cramming from textbooks, this VR app is a fun way to learn about the brain. All the while destroying the bad neurons!
8. Peronio popup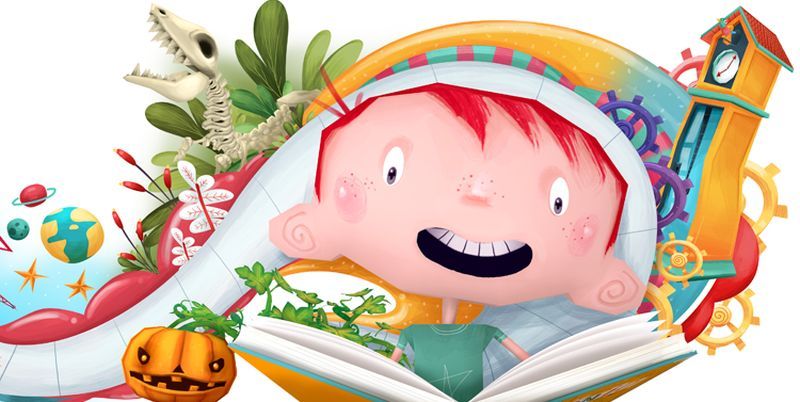 This is another best VR apps for kids for iPhone. The game has a beautiful design and is suitable for kids, tweens and teens. The player who is the main character Peronio is confused about what his profession is going to be. Designed in the same format pop-up books, the game explains each profession as a new chapter.
9. Alumette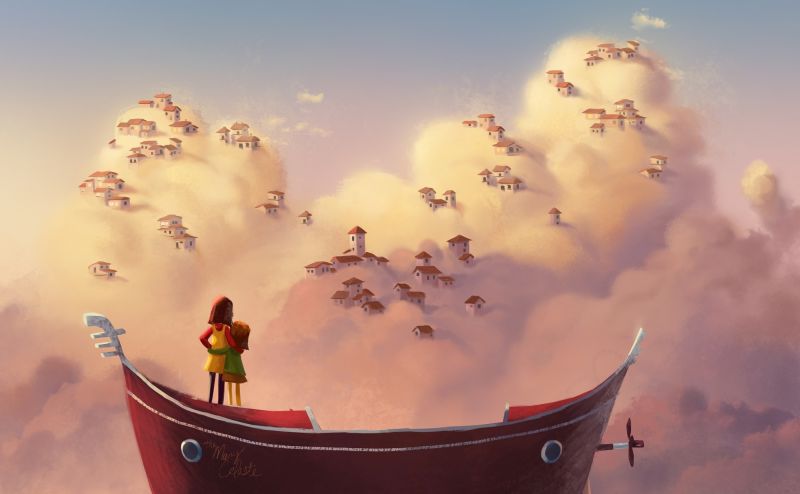 It is a VR movie which transports a child right into the midst of a mesmerizing fairy tale. It can be downloaded for iPhone too. The storyline is charming and will keep children enchanted with the tale till the very end.
10. DinoTrekVR
For kids obsessed with dinosaurs, this game is perfect. It is entertaining and informative and tries to provide an idea about what it would have been like to live in a dino world. Besides, it would give you a rest from answering the tons of never ending questions which kids seem to have about dinosaurs.
Read More: 10 – Best kid friendly programming languages
All these VR games including Fantastic Contraptions challenge the problem solving ability and creativity of children. VR has taken gaming to the next level, with many games teaching children as they have fun playing.