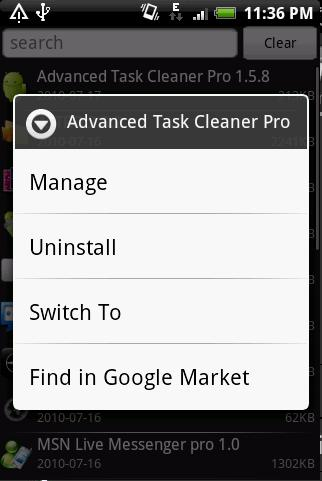 Android is an operating system for small portable devices. The fame of feather weight Android Operating System rules over cell phones and tablet market. This operating system is well known for its graphics, multitasking, fast processing, and good user interface.The open source platform gave this operating system an opportunity over freelance programmers. Programmers all around the world have developed various apps for this operating system. We are going to share some apps which are going to increase the performance of this operating system and boost its battery life.
Super box pro a 'swiss army knife'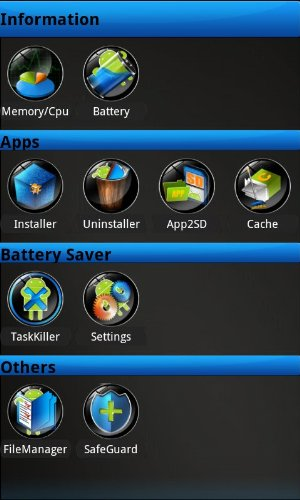 This is the tool which enhances the performance of the OS. 10 in 1 jumbo pack, this tool is androids savior.
1.Memory/Cpu Monitor
2.Battery information
3.app installer
4.Uninstaller
5. App2SD(android 2.2 or up)
6.Cache Cleaner
7. Task Killer
8. Settings
9.File Manager/Sdcard Manager
Price: Free
Battery Double

Battery Double is for users who do experience a quick discharge of battery life after the device had been in operation for a long time period.
1. This application allows the battery to maintain a full cycle charge.
2. By running this app, you will get more output of your battery.
The app also show the stats of the external battery.
Price: Free
Battery Stretch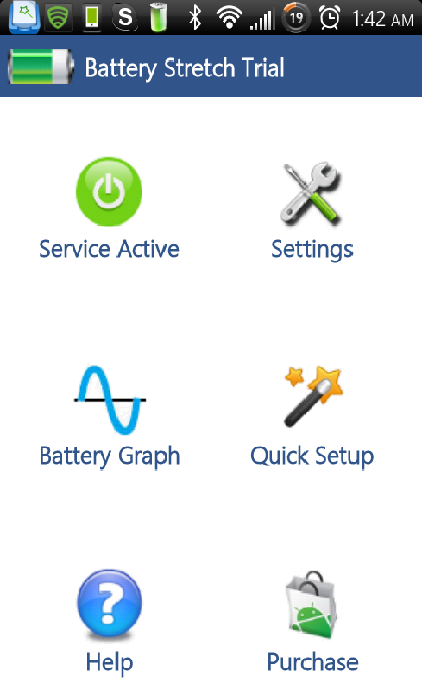 Battery Stretch extends your battery life by intelligently managing data connections which often use up your battery when the phone is not in use. It is a battery saver that works by intelligently managing data, like 3G connectivity, WiFi. The app runs invisible in the background, working all the time to save the battery while the user enjoys his experience on his phone.
Price: Free
Android Booster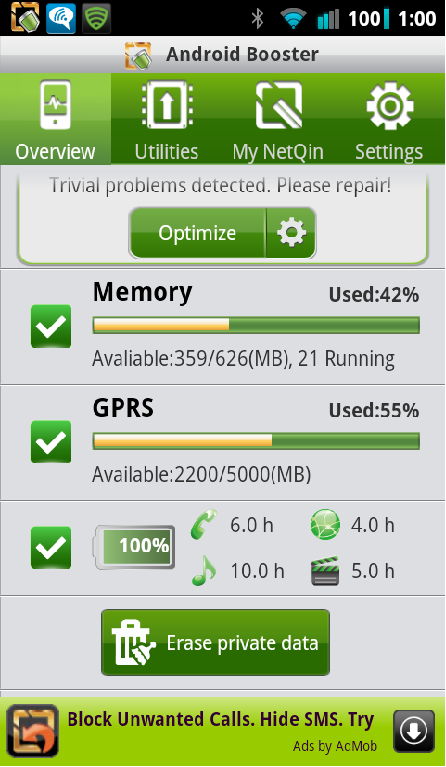 This makes your droid faster, Saves battery power, Monitor traffic reach Android's maximum potential by enhancing speed, saving battery power and regulating data usage with NetQin's Android optimization app. This will improve Androids performance in seconds with it's easy to use interface by helping reclaim memory, save battery power, kill tasks and give you an easy way to uninstall unwanted apps.
Android Booster contains a handy Widget which gives the power of one-click optimization in addition to turning Wi-Fi, Bluetooth and GPRS on/off. Download now and quickly save battery power, boost memory and increase the speed of your device.
Price: Free
Juice Defender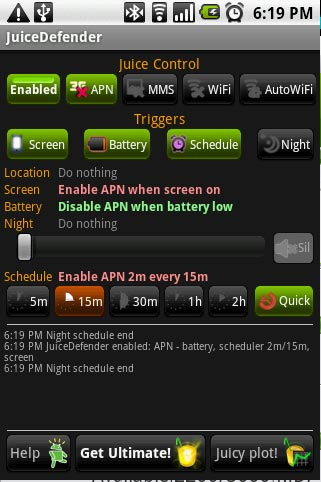 This app stands up in one of the best apps for android. The working life of a phone is enhanced through this app. This app smartly controls the functionality of the resources on the OS and saves battery drain rapidly.The preset modes are the apt ways to gain precious hours of battery life.
Price: Free
Battery booster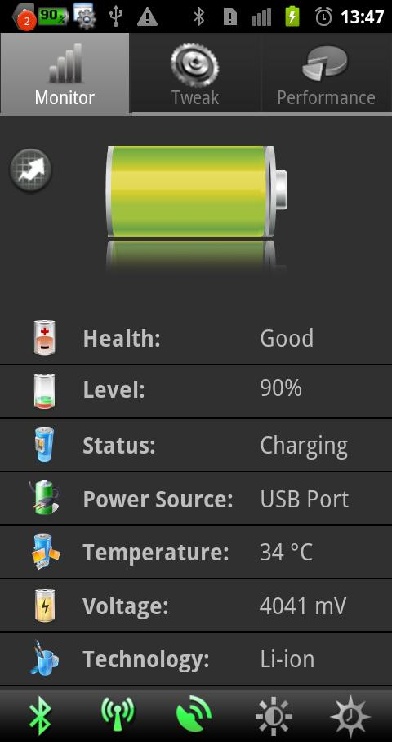 Battery Booster fully supports honeycomb tablets. This is a famous battery boosting tool and power management app specially designed for Android OS devices. Based on system specs, Battery Booster provides the accurate information on your battery charge, which includes an automatic-updating live chart visually tracking your battery usage, and the real-time battery capacity, temperature, voltage, etc. Battery Tweak, including Smart Battery Saver and convenient settings for managing Wifi & Bluetooth, can help to squeeze out the peak performance from your phone.
1tap cleaner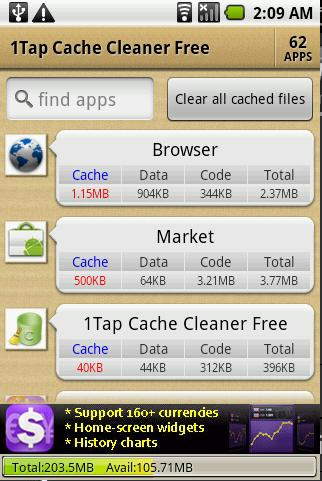 By clearing apps created cache/data files you can get more free space.
Cache Cleaner
History Cleaner
Default Cleaner
This tool saves a lot of space on the device, which can be used to store more data. The tool is automated and have knowledge about the junk location on the device. 1tap cleaner will take care of all these junk and performs it perfectly. Cleaning is boring job but user got freedom from this job just because of this tool , the 1tap cleaner.
Price: Free
Fast Reboot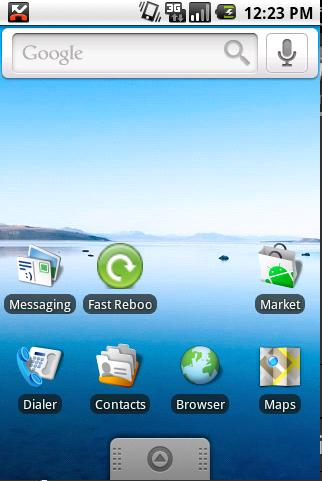 This tool Quickly reboots the system and reloads all the apps on time. The tool is very particular about the timing of rebooting the apps on the system. This tool has made user experience much richer and people are really happy with this operating system.
Price: Free
Fast Uninstaller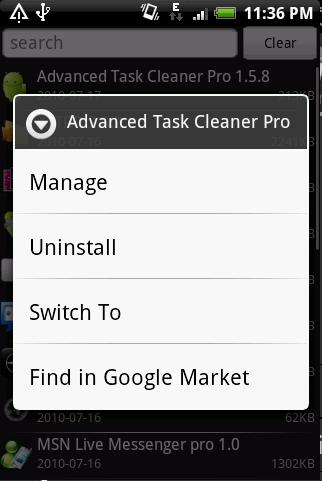 This tool is the best tool available on the android market for uninstalling the apps. This tool has a search bar which can be used to find out the installed app on the device quickly. The interface provided by this tool is easy to use. In fraction of seconds this tool uninstalls the app from the device which runs on background. This process is done automatically while the tool knows all the add on's of the application which is going to be uninstalled from the system database.
Price: Free