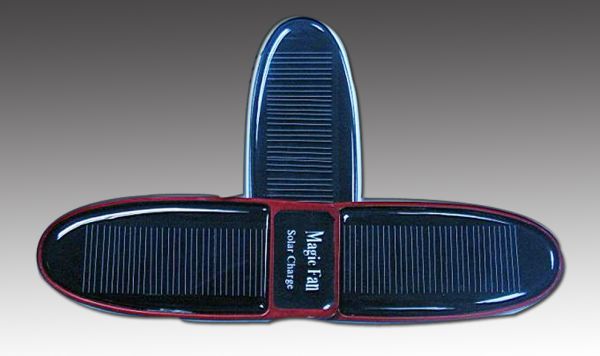 Similar to other appliances that run by virtue of batteries, cellphones also face the acute shortcoming of getting charged up, especially when you are travelling, and the place where you are currently in, does not contain the provision to charge your phone. Although chargers are not too big to carry, the one factor that would determine their utility is the presence if a socket that is live with electricity. Imagine what would it be like if the necessity of having such a socket present nearby is wiped off altogether and the honour of charging your phone were conferred upon the mighty sun? Would it not be just great? After all, the sun is a far easier resource to find out than an electric socket! So it's time to make yourself familiar with cellphone chargers that look up to the sun for re-energizing themselves
Solio classic hybrid solar charger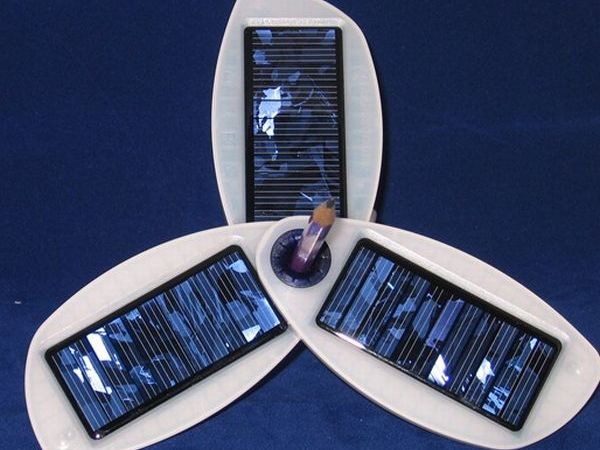 This as a trendy, small and nearly irresistible piece of beauty for any tech savvy eco-friendly freak in this world. And this charger is not only for your cell phone, it can charge almost any hand carried device that runs on battery including your iPhone, game player, MP3 player, digital camera, GPS device and many others. It is a compact device that opens up into tree wings that hold solar panels. You just need to keep the charger under a smiling sun and its batteries get juiced up enough to keep your devices keep running.
Strapya solar cellphone charger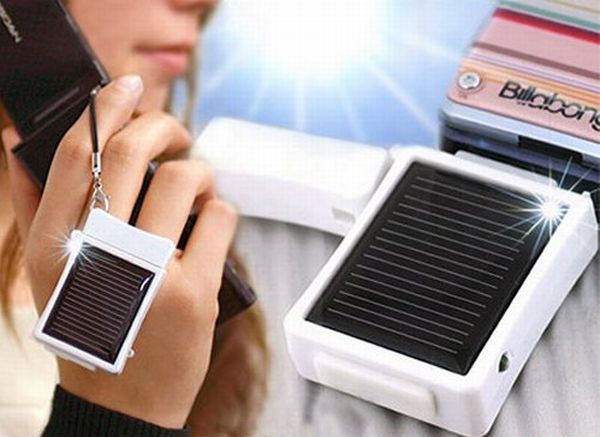 Smaller than an iPod, the model would be any cell phone owner's dream come true. You can keep it attached to your cellphone through an adapter. It would hand outside your pocket and make sure that your phone does not ever faint of energy deficiency. A full exposure of about 8 hours would kick life of about three hours into your device. Priced at $17.54, it would definitely not cost you a fortune!
Solar mobile phone charger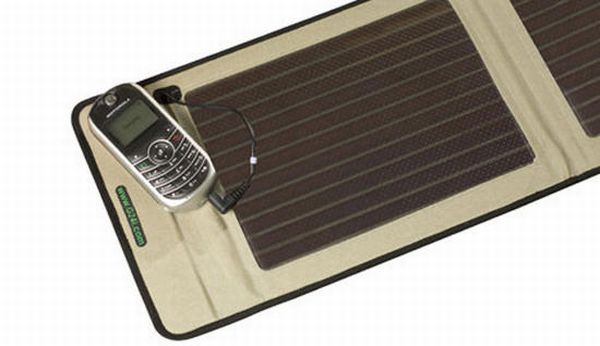 An innovation by G24 innovations, this charger is a flexible sheet of solar panels. Connect it with your phone for two to three hours, and your device would run well. It is not just for mobile phones, the utility of this device applies for other handy electric items as well! These panels work even in cloudy conditions and are not very costly to manufacture. Hence, the price is assumed to get low and probably, this charger would be cheap enough to reach a large set of income groups.
solBAT II solar-powered cellphone charger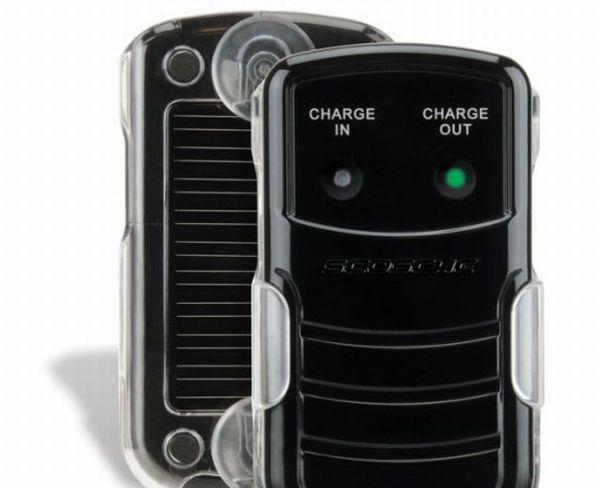 Scosche Industries has come up with a wonderful gift to all those who yearn for a better way to charge their devices. The soIBAT is a powerful container of solar panels, through which solar energy is trapped and stored in Lithium ion batteries. The exclusive features of this charger are a windshield mount and a carabineer mount.
iCharge Eco a solar powered cellphone charger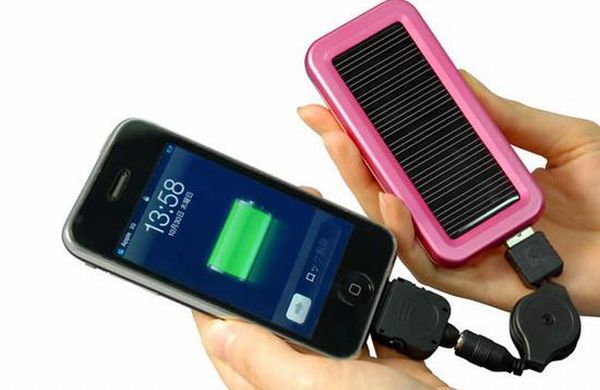 Don't go by the alphabet 'i', this charger can be used for devices that are just not Apple. The charger would fill up your device with energy in 15 hours. Although the time might look extraordinarily huge, this shortfall is easily compromised with the attractive look, the number and variety of adapters available and the enchanting features that have been promised along with.
Solar cellphone charger

Nothing too new or novel about this charger, only that it has been priced at $26. The cost is low and hence the product can be affordable to a huge slot of population. This charger is just the apt one if you are trying it out for the first time.
HCDQ-T01 Mobile Phone Solar Charger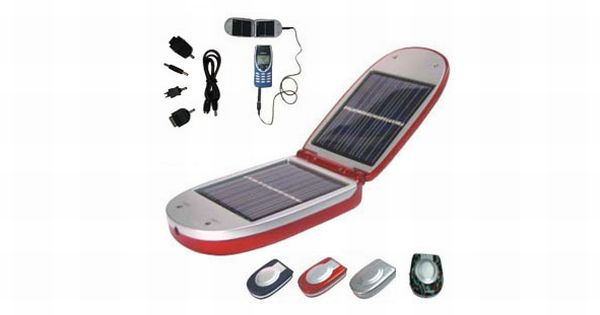 This charger is also like the others that have been described in the list. It can be charged by other sources like AC power and car power supply. It has a built in Lithium ion battery and is operable even with digital cameras and MP3 players.
iPhone Solar Charger from Novothink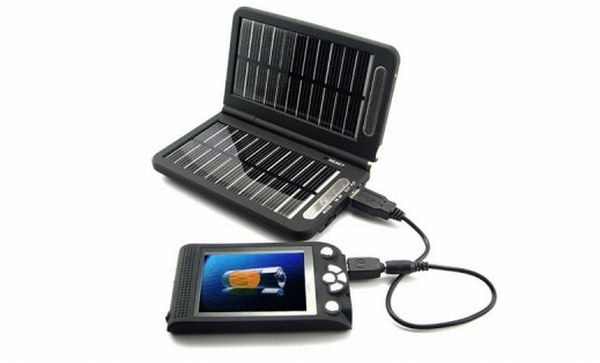 For those who possess the Apple iPhone and are not quite happy with their phone's battery life, Novothink has crafted a solution. The solar charger that they have presented, reserves the capability to a talktime of 30 mins in the case of 3G usage and 60 mins in case of 2G after getting the sun's grace for 5 hours.
Backpack Solar Charger for Mobile Phone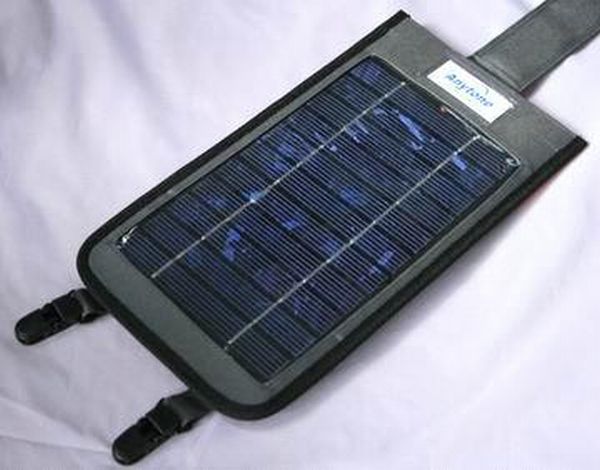 More or less like other solar chargers, this one also is operable with MP3 players and digital cameras. This charger promises to keep your mobile alive for 2-3 hours on getting charged fully.
SolarStrap Basic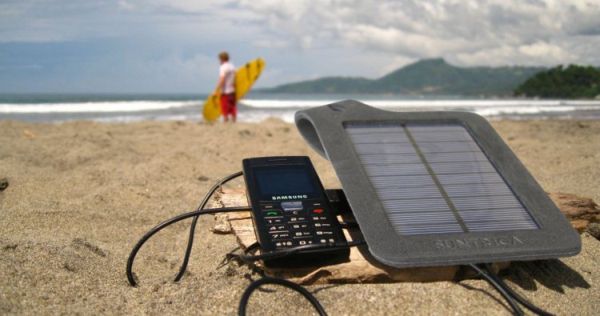 This eighty-five grams miracle would give your device a talk time of 1 hr 20 mins on being exposed to sunlight of 1 hr. Due to its design and number of adapters, it is operable with a large number of devices other than cellphones.