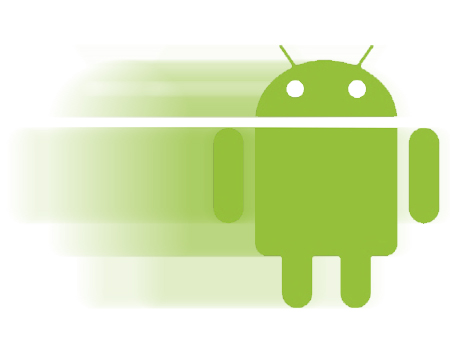 In the marketplace, lot of applications were introduced for Android mobiles and especially there are some Green apps which will helps to live greener. Since every field is adopting the green technology, all mobile application makers are keen to introduce the green apps in the market. Let us see top 10 green apps for Android.
Botanica
This corking application helps us to live green by updating information regarding the plants and trees. It tells us about the genus and species name of the plant, planting steps, planting requirements, how to maintain the plants, about watering and benefits of the plant. It does it in a creative way by letting us to form a garden with different kinds of plants. If we select a plant then it will show its information with a photograph of the plant. The application is also pleasing to the eye, which is a great feature than other apps in Android.
My Recycle List
My Recycle List is an application which guides us to find the nearest recycling centers in our locality. It is very useful and user friendly application. Using GPS we can find the location or by zip code. First it enables us to select what kind of recycling material we are going to recycle, for example plastic or rubber or metal etc. And also there is a sub division which shows different plastic or metal materials. After selecting that it will give you an exact location of the recycling center with the distance from your location, the address, phone number, hours of operation, and all recyclable materials accepted.
Go Green
This application makes us to be aware about the need of going green by providing little snippets of information. For example Instead of throwing the old carpets to the garbage, donate that for people to used that or for sheltering animals . Even old cloths, Unused tires are appreciated. Definitely these kind of snippets will lighten our brain and make us to indulge in green initiative. Even if we forgot to open this app for long time means, it will save the tips in Green list section. Really its one of the useful and creative green initiative.
EcoCharger
Eco Charger is a simple and basic application which, tells you the status of your battery like charging or not, percentage charged and battery available, battery type, battery voltage. Based on this you can charge your mobile and can use your mobile.
Green Power Free
This application is known as Green WiFi, as it controls the functioning of WiFi in Mobiles. This app will keep track of you WiFi, if there is no signal or active connection it is disable the WiFi and saves energy. Also when the energy is low, it will disable the WiFi. You can have separate settings for Day and night. Definitely this will be an efficient app for the people who uses WiFi regularly.
Green-Driver
Green Driver helps you to locate the fuel stations and type of fuel offered. Using the GPS you can search for various kinds of fuels like Bio-diesel, Gasoline, Ethanol, and Compressed Natural Gas. So based on the need we can track a station and we can drive to that location, so we need not to search and waste the fuel. Though its not much useful for locals, it will be useful for the people who travel long distances.
Find Green
This application from GenGreen Digital Media help us to find to find shops, their profiles, green tips and news. As soon you open the app, you can see a piece of green advice, the you can go for the options. In shop green option you can find all kinds of shops, eateries and much more. Also a sub option is available to select specifically. After that it will show you the distance and also options regarding Walking, Biking, or Driving. So based on the distance you can select a mode of transport and you can save the energy.
Eco Buzz Widget
This app gives information about the products like fertilizers, climate change, environmental impact of pollution, pollution by cars and also Green news. This one is handy app to know about the current happenings in the world regarding Green life.
iAmGreen
One of the innovative campaign regarding the green life, iAmGreen makers will plant a tree on our behalf, when we buy this app for our mobile. Main work of the this app is to maximize the energy of our mobile by changing several settings in mobile, so that it ensures less power consumption. Because of this app, frequent charging is avoided and increases the battery life. iAmgreen is one of the committed organization towards Go Green campaign.
Green Mileage
This Android application helps to track the mileage of our vehicle, when ever we fill our tank it calculates the mileage attained. So based on that we can devise a plan to reduce the cost spent on fuel and to increase the mileage.