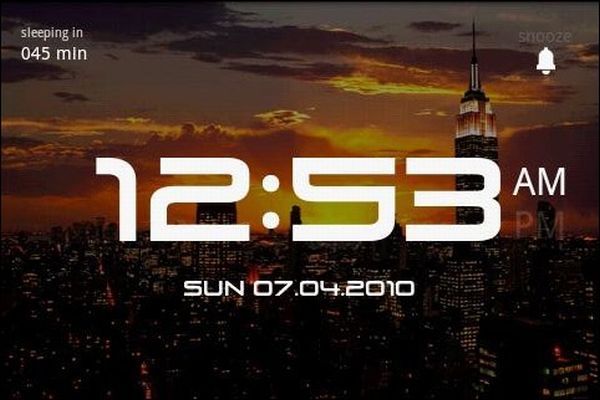 Android has lately emerged as the second most popular operating system for mobile devices, and to seal the status, developers have been endlessly engineering applications for our Android devices. While there are millions of apps for all sorts of tasks, there are a host of fitness apps that can help you lead a healthy lifestyle. Below we list 10 such apps for Android phones that can help you keep fit and healthy amidist all your work and personal life pressures:
The Workout Coach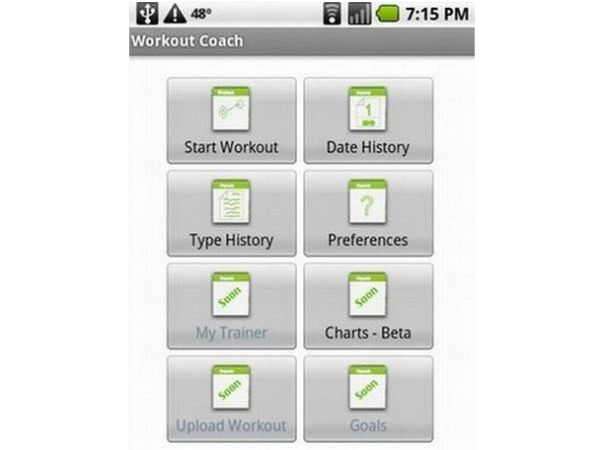 Though this Android app won't give you a painless exercise routine, it can however monitor your workout. The Workout Coach is a second generation Android health app designed to track your fitness regimen. Using this app, you can set fitness goals, maintain a cardio workout history. In addition, a motivational coach offers words of advice to refine your exercise routine and help you keep fit.
WeightPad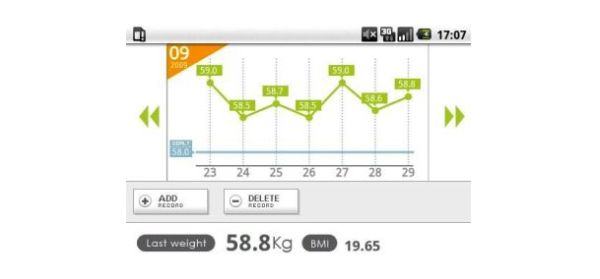 If your goal is to reduce or gain weight, then this is the best Android app for you. WeightPad saves your weight details on a daily, weekly, and monthly basis, so you can monitor your weight loss/gain progress over a period of time. The app communicates through a graph, which displays the change in the user's weight in a continuous pattern. This makes it easy to monitor your changing weight and to work towards your goal.
SportyPal Pro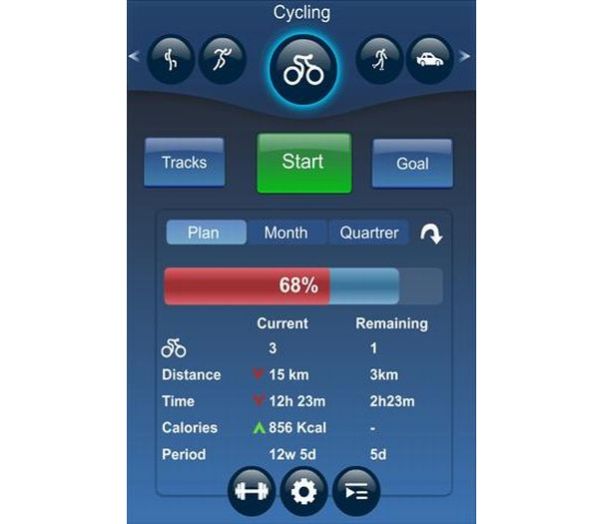 SportyPal is a useful app for those who engage in outdoor aerobic workouts in the form of running, cycling, walking etc. The app is stuffed with novel features and can be activated to perfection in just two quick clicks. The app maps your position, movement, distance traveled, tempo, calories burned etc. while the workout is in progress. All this information is stored everyday and can be displayed for scrutiny in comparative charts, and also on a daily basis.
Runkeeper Pro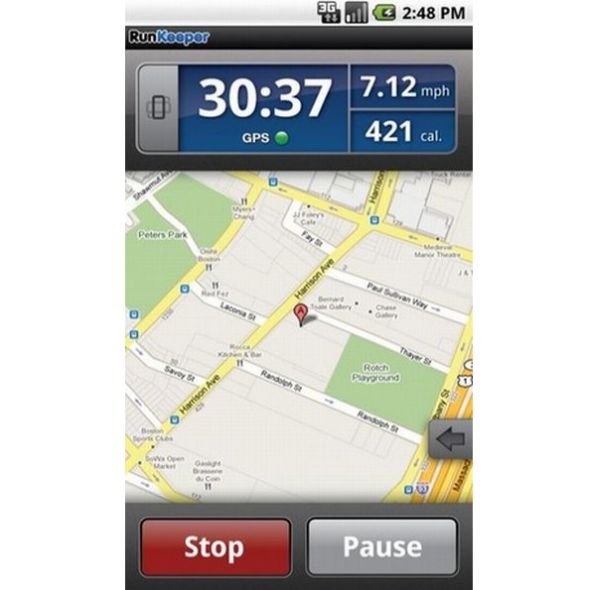 Runkeeper Pro is a mobile app specifically targeted toward runners. It is a free app and it is also available for iPhone and Windows OS based phones. The main features of this app are GPS Activity Tracking, Manual Activity Tracking, Audio Interval Cues, iPod integration, Street Team social community, activity sharing on Twitter and Facebook, and data sync with RunKeeper.com. It is one of the best freeware for Android phones.
My Tracks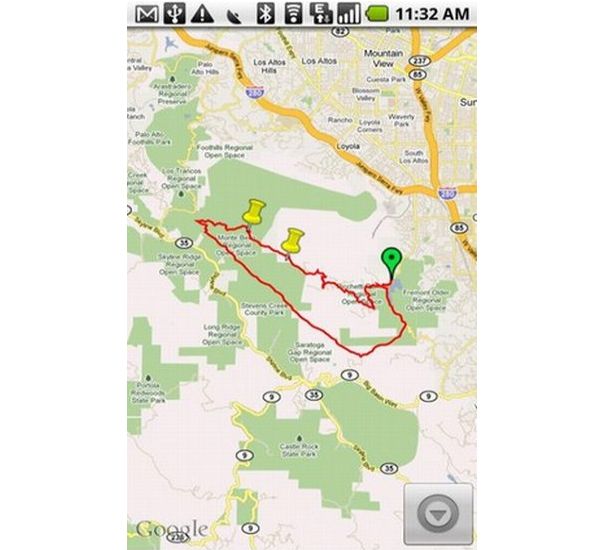 My Tracks is an application for your Android phones which enables you to record GPS tracks and view live statistics: such as time, speed, distance, and elevation during hiking, biking, running or participating in other outdoor activities. Once recorded, you can share your tracks, upload them to Google spreadsheets and visualize them on Google My Maps.
LiftPro 3 Fitness Tracker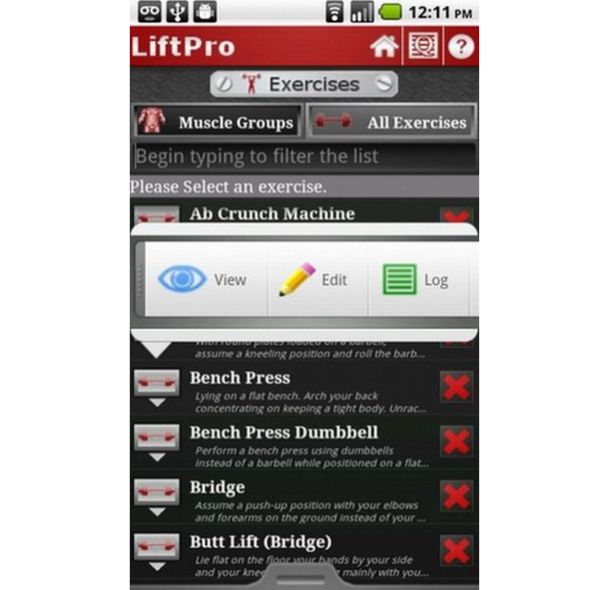 LiftPro is one of the most powerful fitness tracking apps. It allows you to track and manage your workout and overall fitness. It is pac ked with innovative features like body stats, goal setting, graphs, stat tables, exercise instructions and diagrams. It also hosts a Weight Conversion Calculator, BMI Calculator, Stopwatch, Plate Loader, Wilks Totaler, and a 3 Lift Powerlifting totaler.
Jog Tracker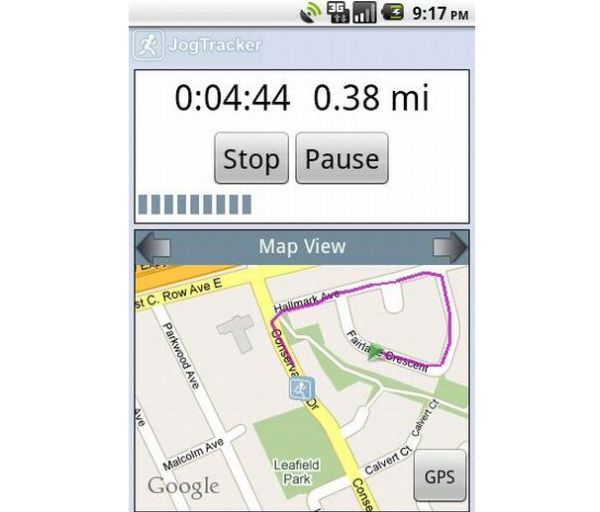 Jog Tracker is also an app which tracks your workouts and activities. It comes in two versions, one is free, with fewer features, and the paid one with a full suite of features. The app stores distance covered in miles or kilometers, GPS recordings and Google Maps. It offers voice prompts at intervals, calculates calories burned, integrates with smart HRM heart rate monitors, tools for setting goals and tracking progress, real time speed/pace and altitude charts.
CardioTrainer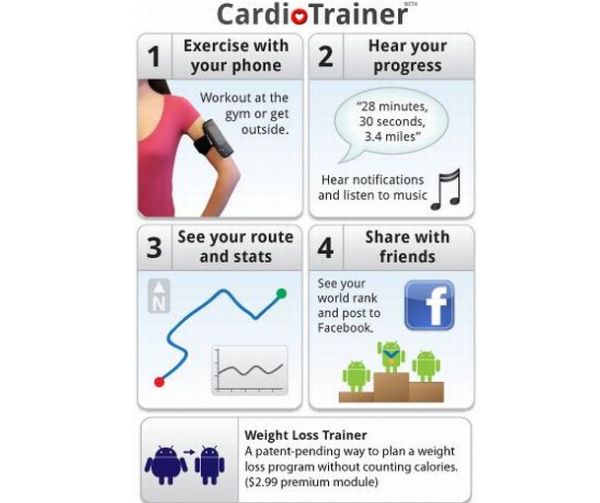 CardioTrainer is a free application for Android smart phones that lets you track and record all your fitness activity. It is rated as the best fitness app for Android OS. Its features include GPS tracking, a pedometer, auto pause, record any workout, music integration, voice notifications, weight loss trainer, race against yourself.
Calorie Counter My Fitness Pal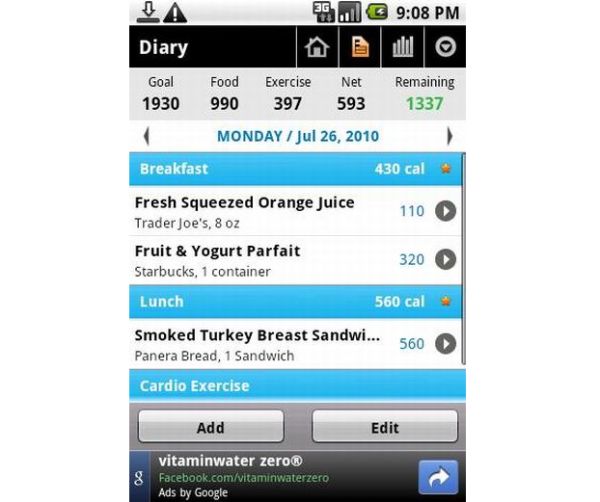 This Android app will give you full mobile access to your MyFitnessPal.com account including their entire food and exercise database. This makes it is very easy to find about your food and exercise from any where, at any time. Using this app you can calculate your calorie consumption through food, and calories burnt through exercise, and monitor your fitness. Calorie Counter MyFitnessPal a free app.
Lightning Bug Sleep Clock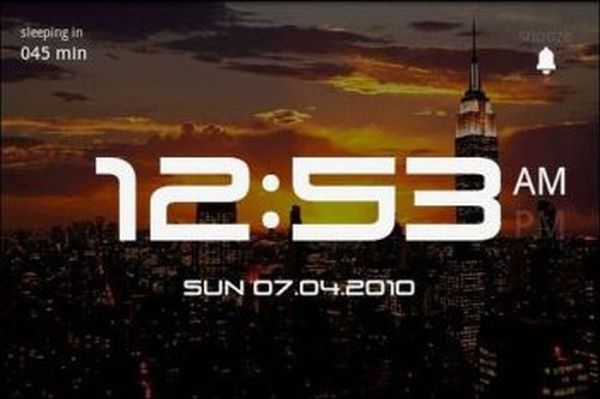 Lightning Bug is one of the best rated health apps for Android. It helps you to manage your sleep time. This clock consists of dozens of tones for varied genres, which are pleasant to hear. Most of the sounds are natural, it plays in repetitious audio loops and it won't repeat a tone more than once.