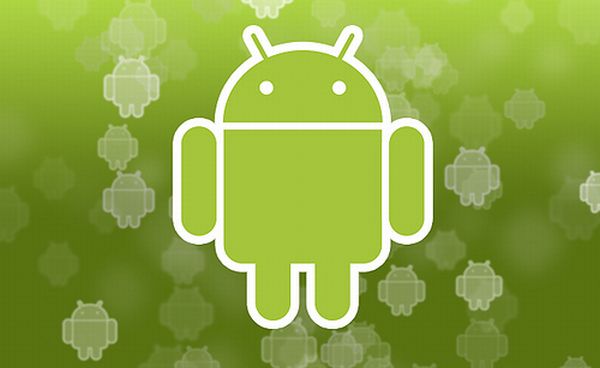 Owning an Android-powered mobile device has certainly transmogrified more into a necessity today, considering the several smart functions and advanced technologies that come integrated to enhance the user experience. However, keeping a tab over the smartphone's battery status or sustaining the same for elongated sessions may not appear so easy. Users who depend heavily on their handsets for various purposes – be it indulging in interesting apps, listening to soothing music, or surfing the web, undeniably require a medium that can boost their battery's life. Here, we are listing down ten best Android applications that won't only provide you with a sense of relief, but will also help you increase your device's battery life for longer hours.
Battery Indicator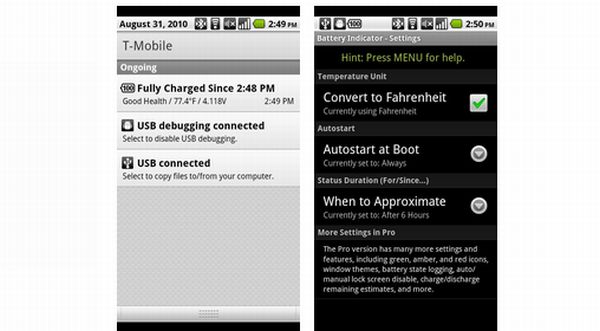 Designed to render a richer user experience, the feature-rich Battery Indicator app rightly displays your battery charge level as an icon in your status bar. Integrated with a simple, straight-forward user interface, the app also gives you a glimpse over temperature, voltage, health and time ever since plugged or unplugged in the notification area. The app can now be downloaded for free from the Android Market.
Battery Indicator Pro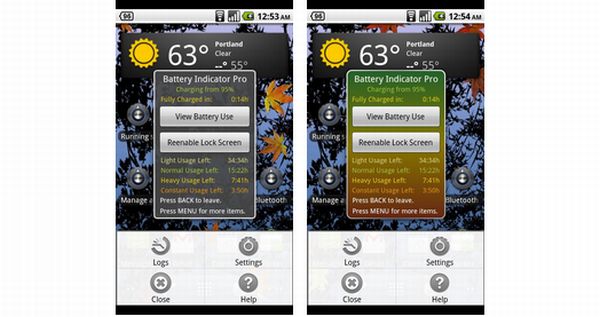 Pretty much like the Battery Indicator one, this advanced app also puts forth the exact battery level. Distinguished with a new alarm feature, Battery Indicator Pro comes equipped with icon plugins and fully configurable green, red, amber and black icons.
Green Power Free battery saver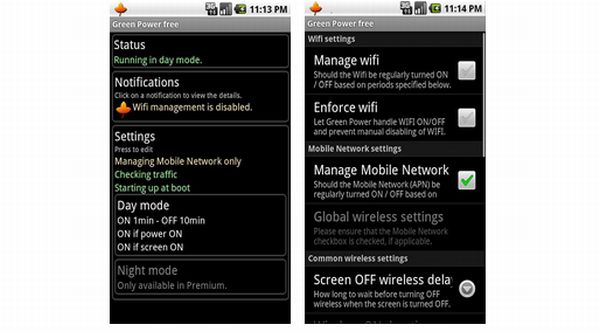 Aimed at enhancing the battery status, the attractive Green Power Free battery saver incorporates Wi-Fi and mobile data management and easy, clean interface. With support for 12 languages and fully configurable settings, the Green Power Free battery saver app leverages the experience for your Android phone. It is available for free from the Android Market.
Green Power Premium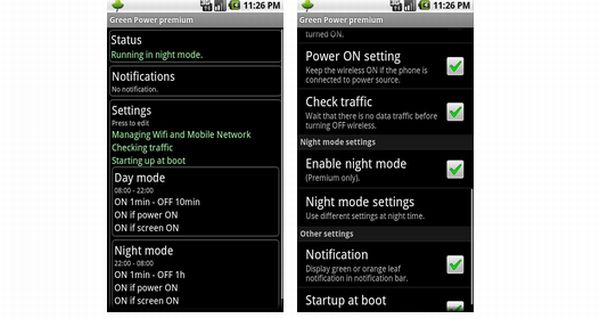 Green Power Premium app for Android smartly extends the battery life and stands highlighted with Wi-Fi and mobile data management. It also comes with night mode which is fully configurable, traffic check, airplane mode and simple widget to quickly pause or resume.
2x Battery – Battery Saver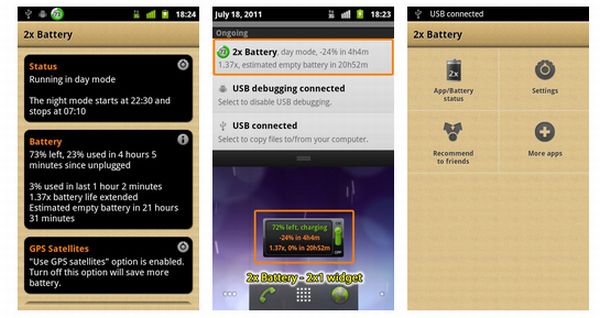 For an incredible boost for an Android phone, the feature-packed Battery – Battery Saver elongates many extra hours by meticulously and transparently organizing mobile data connection. The app saves power consumption and also trims down your phone's data plan expense. The latter one is executed by periodically toggling the mobile data in standby mode. Some other highlights include minimum run-time memory footprint, home screen widgets, night mode, Whitelist, option to keep connection while charging and many others. Users can download this one for free.
JuiceDefender – battery saver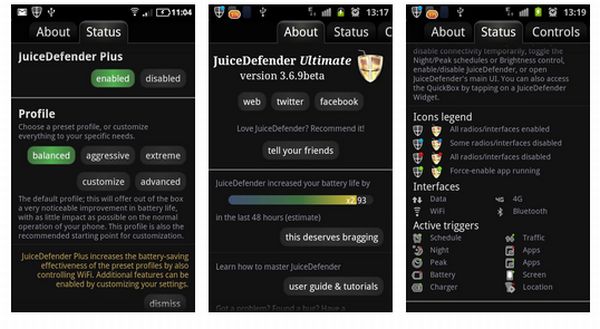 Available for absolutely free, JuiceDefender – battery saver emerges as a power manager app to strengthen the smartphone's battery. Embedded with 5 preset profiles, intuitive user interface, smart brightness control and Bluetooth control with automatic re-connect, the app totally revamps the battery saving experience. Users can even benefit from its mobile data toggle automation, battery consumption optimization, full activity log and 2G/3G toggle automation.
JuiceDefender Plus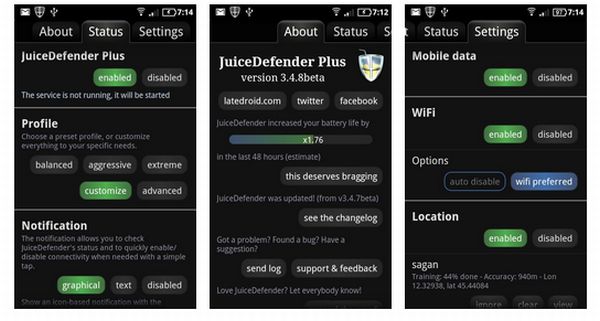 Devised to take battery saving to the next level, JuiceDefender Plus intelligently manages your handset's most battery draining components. The app also enables users to choose any of the integrated three profiles. One can even customize them to their own preferences in just a few minutes.
JuiceDefender Ultimate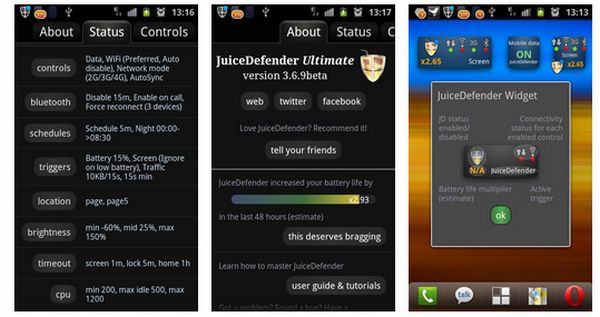 As its name suggests, the JuiceDefender Ultimate app features several advanced and really effectual power saving attributes. The powerful medium to conserve the battery also brings in complete Bluetooth and timeout control , CPU frequency scaling, all schedule intervals, smart brightness control and others.
Battery Booster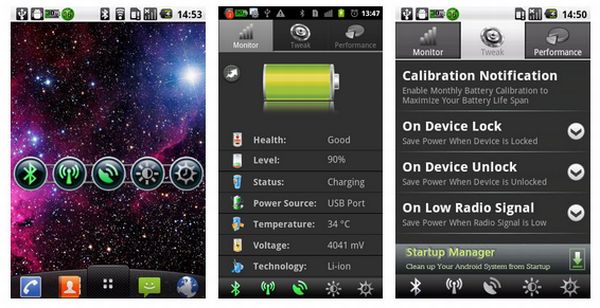 The free Battery Booster app offers users real-time battery status and monitors the usage tracking. Besides its support for homescreen widget and screen brightness, the app touts to provide the most accurate information on the battery charge.
Android Battery Doctor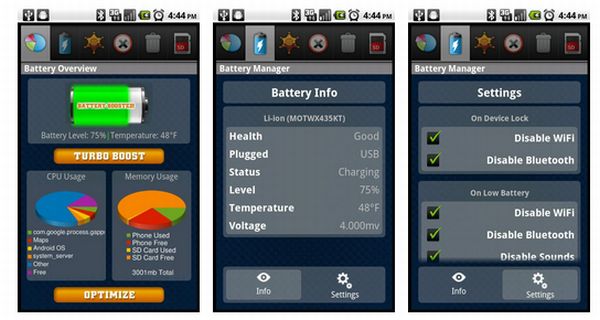 Featuring a simple layout, Android Battery Doctor quite impressively frees up the critical CPU resources. This assists in lessening the pressure on the device's battery and improving the performance by a considerable extent. Users can download the app for free now.