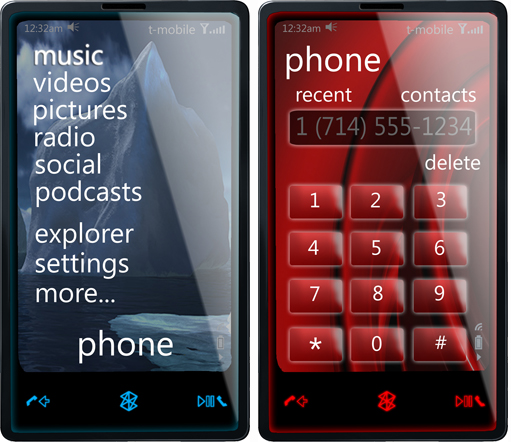 A big lesson to draw form the success of iPhone in 2007 is this: combine a PMP and a cell phone and thou shalt have a device that sells like hot cakes. Zune 3 concept phone is all about jumping on Apple's bandwagon.
A member on the site zunescene known as Teccom747 has come up with possible concept images for Zune 3, which has been floated as an iPhone look-alike. There are also imaginary specs to accompany the images and these are:
Fully touch-screen
Scrath resistant glass screen
Internet explorer
Wifi marketplace
Customizable light around phone's perimeter
Widescreen format for videos
16GB and 32GB flash memory variants
External speakers
Not restricted to a particular carrier
Ok, so specs are great! But that still doesn't explain the fact as to why the concept had to borrow so much from Apple's venture. How about some creativity? That's what concepts are supposed to be all about.