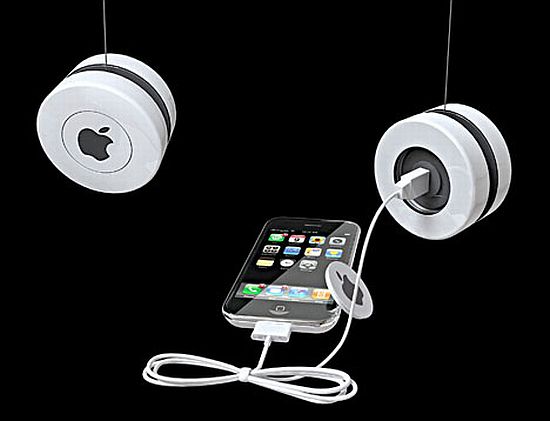 Designer: Peter Thuvander
Product's description: The IYO YOYO is a charger concept designed to provide juice to the energy consuming iPhone. Based on the induction technology, a lithium ion cell stores the electricity generated as the user plays with the yo-yo.
What's innovative? Not relying on any conventional source of energy, the IYO YOYO could be used at any spot under any climatic condition. This is another example of environment-friendly technology.
About the designer: Peter Thuvander is a Stockholm based designer and illustrator holding a Masters degree in Industrial Design from the Konstfack in Stockholm. His work focuses on humanistic solution to technology.
via: core77