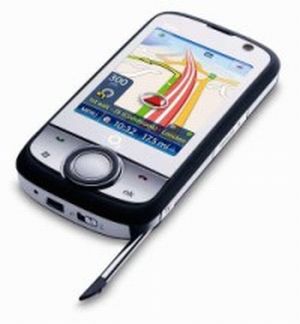 If mobile phones are your craze, then probably you would not wish to miss this beauty. The XDA Orbit 2 with its dark smoky looks is a heartthrob in itself. The saddest part is that this flashing trendy handsome phone is available only through O2, that too very particularly in UK.
Not only its stunning looks but also its cutting-edge features make is a singular choice. Along with beautiful 2.8'' 240 x 320 QVGA touch screen, the regular features include FM tuner, internal antenna, 3-megapixel camera, MP3 and WMA, SyncML, Bluetooth, microSD memory card (supports up to 32GB). Not only the Windows Mobile 6, this phone also supports other MS tools like Word, Excel and PowerPoint.
Enabled with Wi-Fi and wireless internet surfing accompanied by 3G surfing, its internal GPS system goes hand in hand with the Co-Pilot 7 software.
Now, sounds just too cool. Extra trendy and maximum performance, what more can one wish for in a smart phone!
Source: Gadgetizer