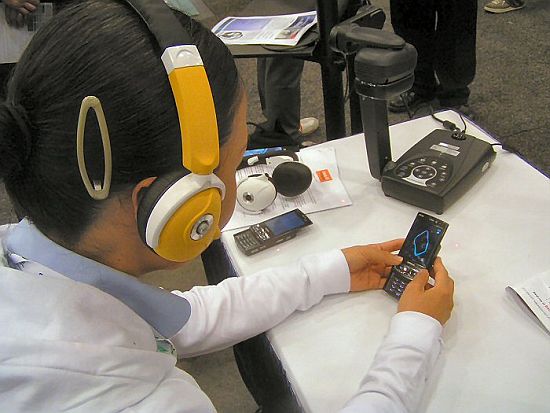 We have often heard the saying that what our mind wants us to achieve could not be realized physically. For example, there has been many a times when we have been playing a game and our clumsy fingers just could not move the characters in the desired direction. However, a San Jose based venture company NeuroSky Inc. thought of addressing this issue and the result is an innovative brain-controlled mobile phone application that would put our hands to rest and instead allow our brain waves to guide movements on the mobile phone display. NeuroSky had recently demonstrated its brain-controlled mobile phone applications at the CTIA 2008.
The sensor attached to the NeuroSky headset could deduce the state of the user's mind by reading the brain's alpha and beta waves and the result is transmitted wirelessly to the mobile phone handset. The current applications measure the degree of the brain's relaxation, tension and concentration. The more the gamer concentrates on the game, greater will be the power of the mind in moving the gaming characters on the mobile phone screen. The NeuroSky application can be used not only for developing games, but could be a cool brain trainer too.
What others are saying? According to Funkyguy from The Earth Times
Cell phones that shall not require you to use your fingers are already here.
Luigi Lugmayr of I4U writes
The shown demo actually did not include any real tasks you would perform on a mobile phone yet.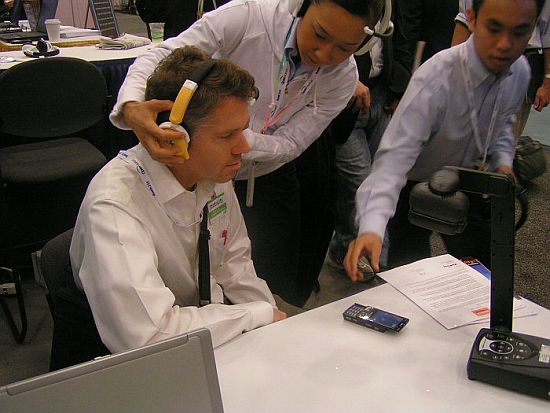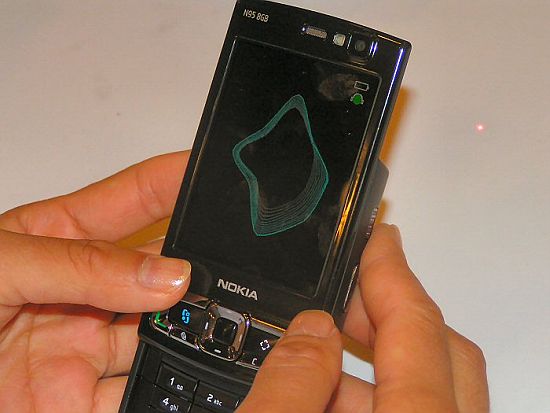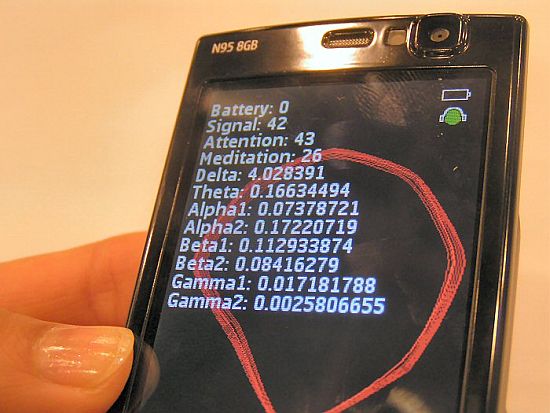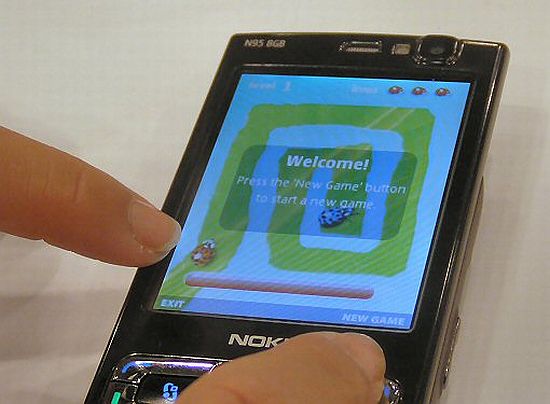 via:TechOn