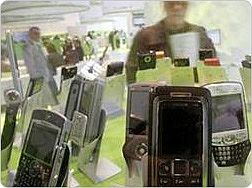 Nokia has revealed that the company will introduce WiMAX enabled phones in 2008.
Till now 3G and 3.5G wireless technologies have taken hold in developed parts of the world like North America and Europe and other parts are still content with the previous generations of cell phones.
Still the cell phone giant plans to introduce devices that will make use of 4G WiMAX standard to help make its widgets, web browsers and other tools work at speeds of 2Mbps or more and that too away from Wi-Fi hotspots.
Nokia, which will join Samsung and Motorola in supporting this Intel Wireless standard has not yet commented much about the devices that it plans but we may well be seeing these high-end cell phones in the early part of next year.
Via: Electronista